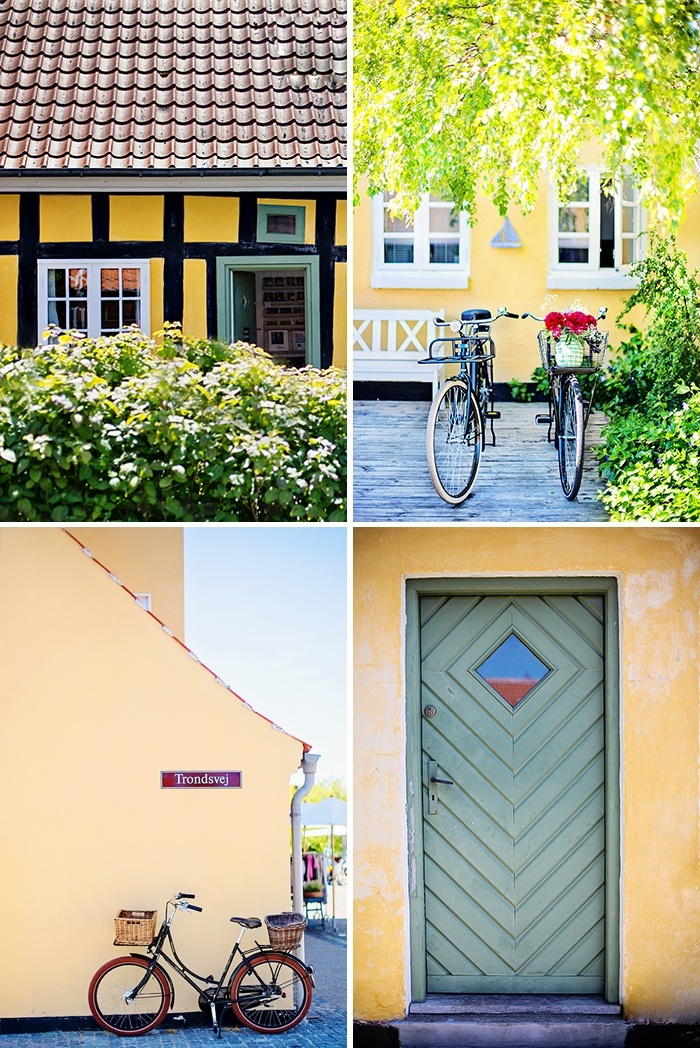 My second home is located in the North of Denmark, in a little seaside fishing village named Skagen (pronounced Skain).  The town has just 8,220 inhabitants, but during Summer that number turns into more than 50.000.  So needless to say the town is busy at the moment with loads of tourists from all around the world.
Yellow Houses in Skagen, Denmark
Skagen  is an utterly delicious slice of Denmark and also said to be the most sunny area in Denmark. The town has it´s own style and look , filled with small, distinctive yellow houses framed by white-picket fences and red-tiled roofs.
The houses are a huge part of the charm in Skagen. I love to walk around and study the old architecture and recently I´ve become very curious of the history of some of the homes.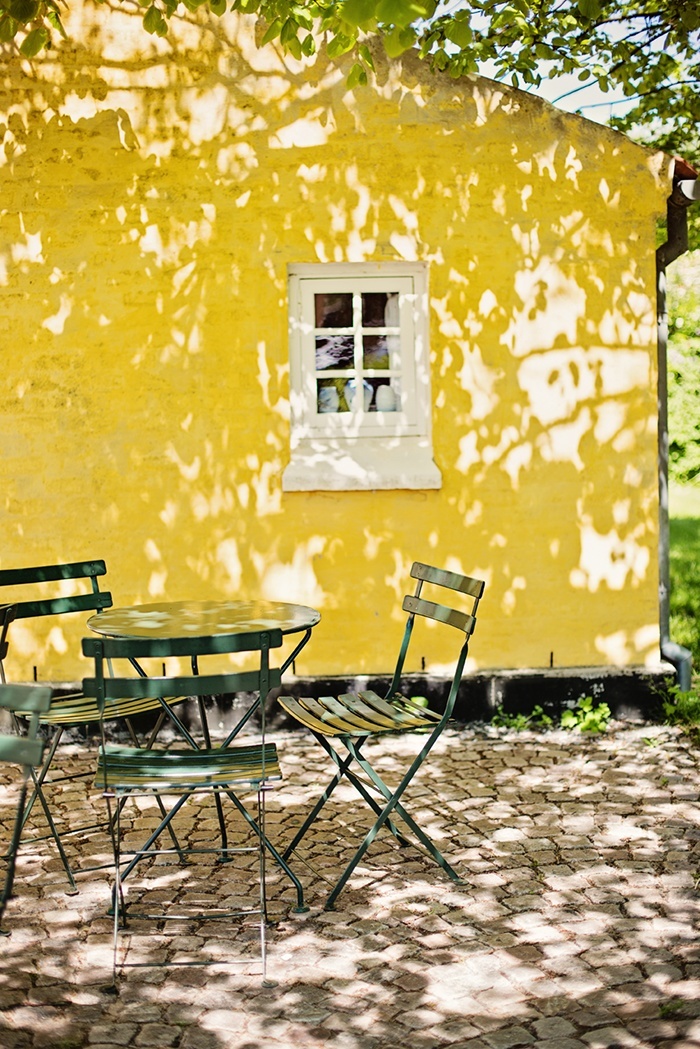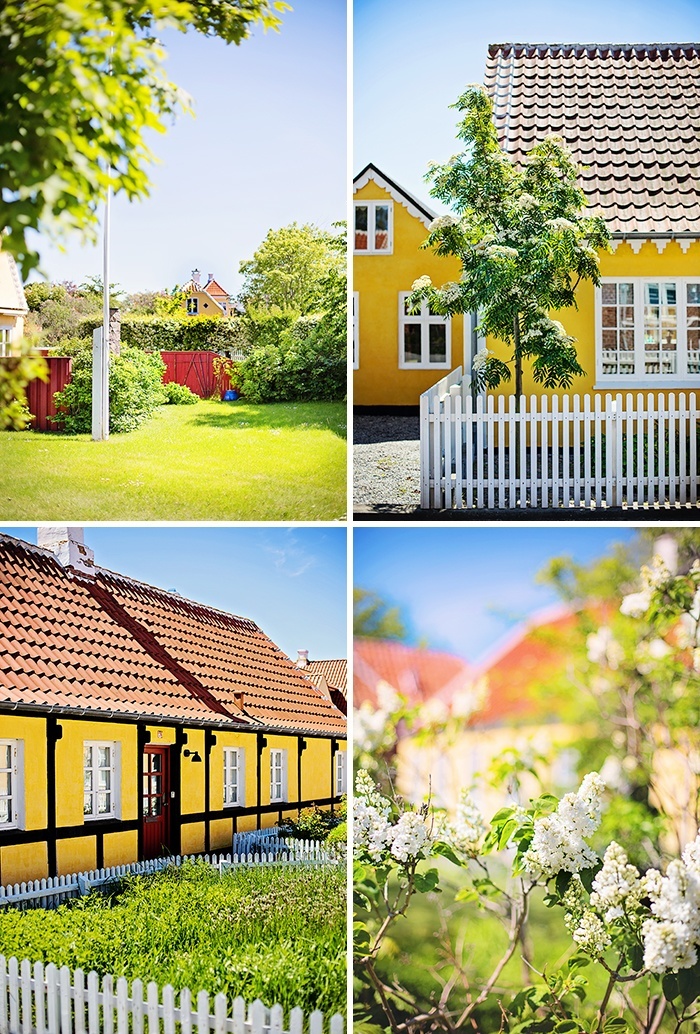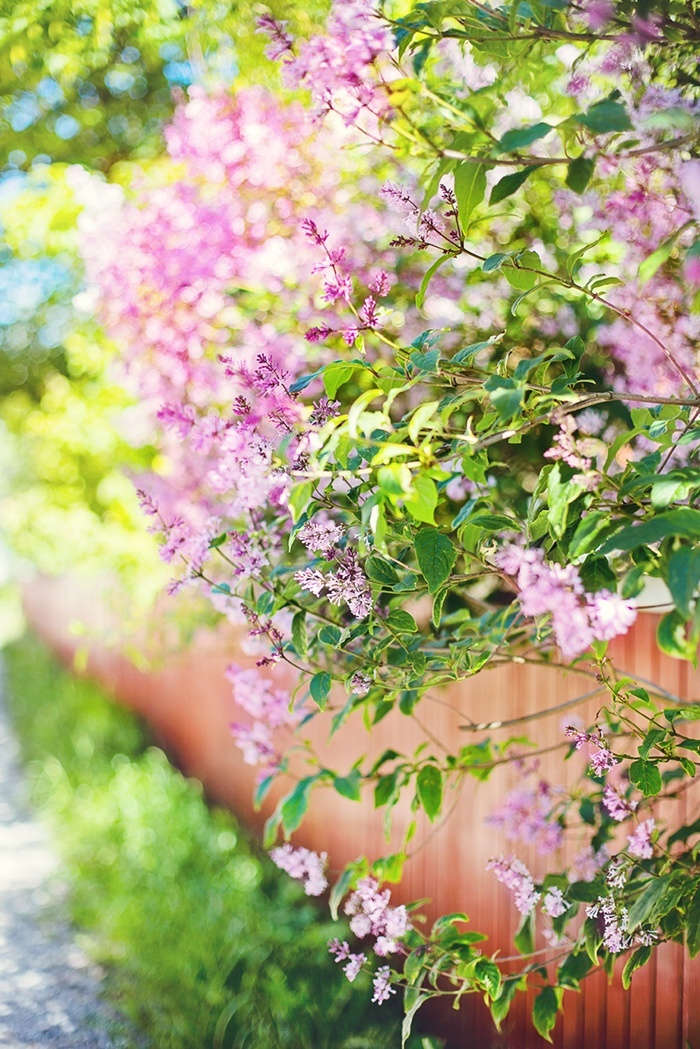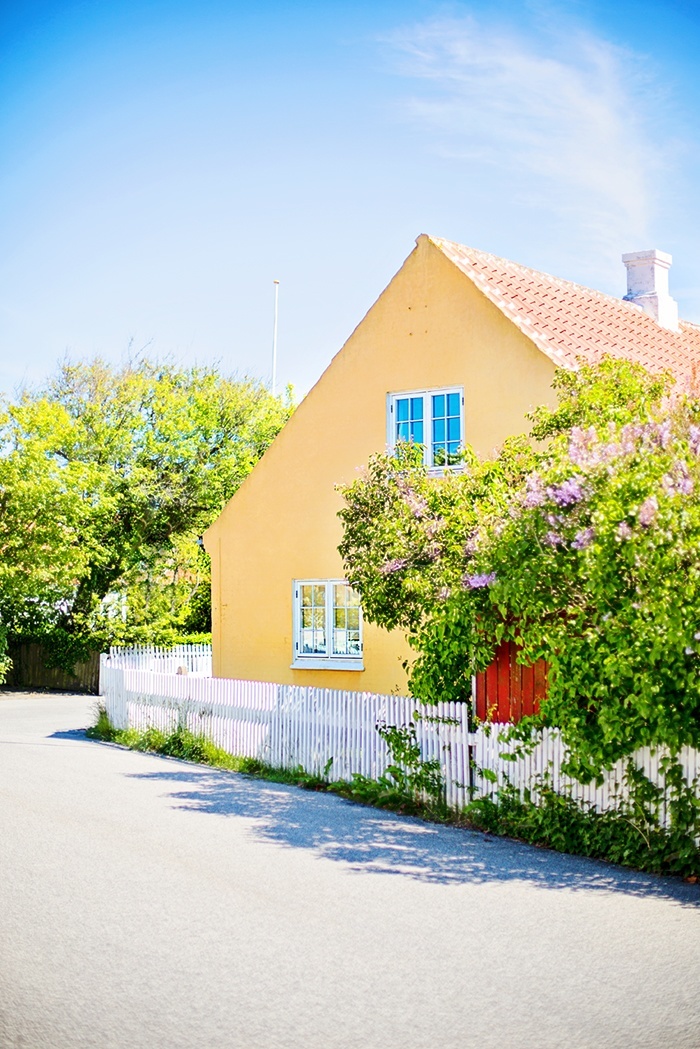 Many of the old house used to belong to 19th-century Scandinavian painters and some of the houses are still looking exactly as they did then. After being part of this town for about a year now, I´m starting to know the names of the houses and where the different painters  used to live. A few of the artist homes are Museums today, but many of them are still privately owned.
Today I´m just showing you a small handful of some of the houses here in Skagen – the photo with the two bikes are my own home. The rest are located around my hood.