I remember when I was new to photography and it was still just a hobby. I never thought about backing up my photos. It was simply not a concern.
Even though I heard some scary stories about people losing there computer with all their photos on it, I didn´t really understand why I should make the effort and the investment to back up my photos. It´s not being naive – it´s just about knowledge and needs. I didn´t really need it at the time, nor did I know the importance.
My point of view certainly changed when I started getting payed jobs. I got extremely nervous just thinking about loosing my work.
Imagine having to tell a client that all their beloved photos was lost – gone – never to recover again…uuufff. Then I started backing up BIG time! Yes, knowledge and needs, right 🙂
And while I started the backup journey, I started to notice other benefits by doing so and it made me love backing up.
As a photogapher, you tend to spend quite some time working on the computer, editing in photoshop or lightroom, blogging or sharing your work on Facebook. One of the most important things in this workflow is a fast and reliable computer – otherwise you'll go insane! Am I right?
The best way to keep your computer fresh, fast and safe, is to move all your photo files elsewhere. It dosen´t mean you can´t have any photos on your computer, but just keep it to a minimum. I usually have two or three folders on my computer – the rest I store elsewhere.
With loads of photo files on your computer you will at some point get in trouble. For photographers it means that Ligtroom and Photoshop can collapse in the middle of an editing process which is extremely frustrating. 
You risk loosing everything you worked on that day if you didn´t save it. Been there, tried that! Not fun! In short – external hard drives are your best friend


Having to much stuff on your computer also means that it will become slow – especially loading programs and webpages.
So how do you backup your photos + keep your computer healthy + super fast?
[wc_row][wc_column size="one-half" position="first"]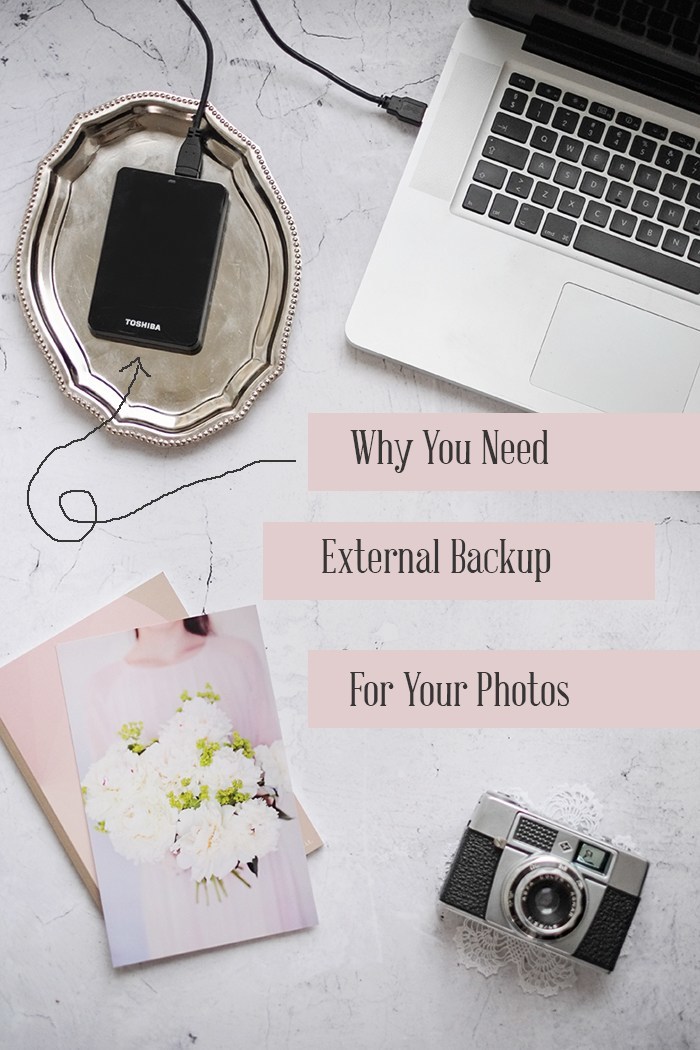 [/wc_column][wc_column size="one-half" position="last"]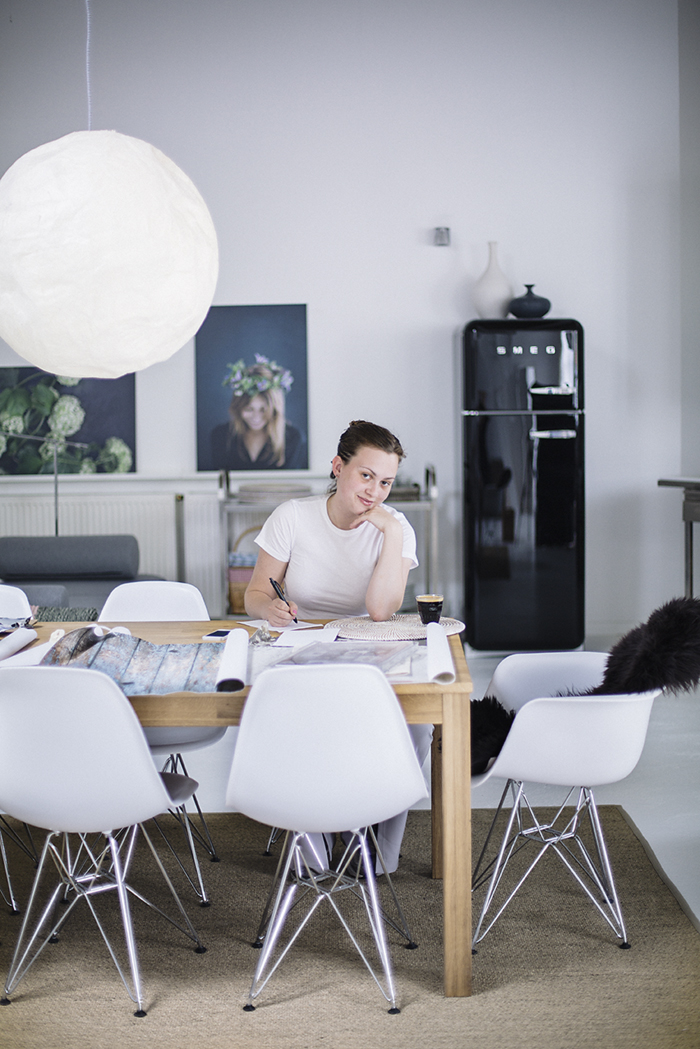 [/wc_column][/wc_row]
The External Hard Drive
First of all I highly suggest you invest in two external hard drives. Buy them small and portable but with plenty of space – especially if you also capture videos and RAW files. The reason I suggest two, is in case one of them get lost or crash (It hash´t happened to me yet, but it can happen).
If the images are from a really important job I might save them on three hard drives – it´s up to you to decide how much your photos are worth.
Plug the hard drive into your computer (make sure you get the right one – some are for Mac and some are best for windows). Then empty your computer for photos (maybe except the ones you are working on at the moment). Put a label on each hard drive. For example: Jan/March/2016.
Nomally I store about 6-12 month work on each and every June I invest in a new set of hard drives.
The good thing about using a small external hard drive is that you can easily bring it with you on the go – it fit´s perfectly into your hand bag or camera bag and when you want to edit, you just plug it into the computer.
Keep one external hard drive some where safe in your home (or in a safety box) and have the other one ready near your computer work station for when ever you need it.
Mine is plugged into the computer most of the time. But make sure to put it in a safe place when you leave your home, in case of uninvited intruders.
External Hard Drives´s I reccomend
WD My passport 2TB (a lot of space for video backup)
But wait…that´s not all…
You also need:
Cloud Backup
Cloud backup is an online storage system. You simply set up an account and save all your photos and videos here. Some are free, others are paid memberships. It often depends on how much storage you need.
If your computer or external hard drive suddenly break, freeze, crash or get stolen, you always have the Cloud to rely on.
So why not just rely on the cloud alone, you might ask – well using both cloud storage and an external hard drive will give you double safety. Sometimes (in rare cases) a cloud storage account get hacked.
Just like everything else can get hacked these days, your online hosting service can be the victim of hacking as well. So if you are serious about keeping your photos safe, I strongly suggest that you use both options.
For online backup I use Dropbox, but I only store my clients finished work here. The reason is that everything I store in my dropbox account will still take up space on my computer – therefore I avoid big RAW files and unedited photos. I also use dropbox to share my work with my clients – dropbox is perfect for this..
Another wonderful thing about dropbox is that you can access it from your tablet or smartphone – just download the app and login and you have access to all your best work on the go.
There´s plenty of other online storage providers available. I don´t personally use them, but If you like you can look into them:
Next step is for you to make your own safe backup plan.
Consider how important your photos are – and remember that backup also helps keep your computer healthy and hopefully free of a melt down.
Have a wonderful day
Take care,