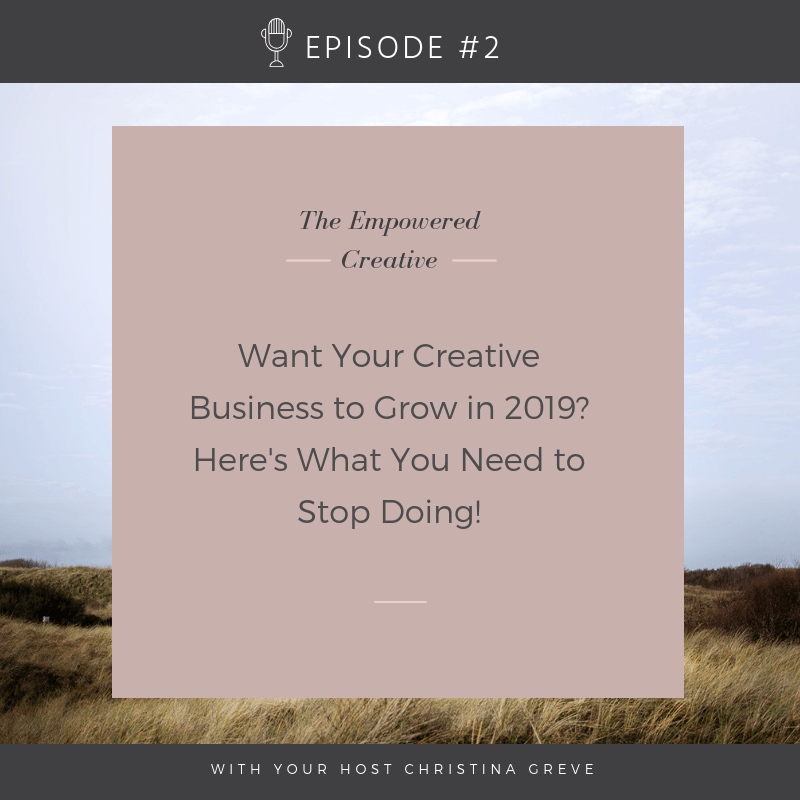 Boom! My Podcast Episode #2 is READY!
Just so you know, my podcast changed name last minute from "Soul Letters" to "The Empowered Creative". I decided it was a better fit for the program. Luckily, being your own boss you are allowed to make changes, right.
The Empowered Creative, is a podcast designed for creatives who are ready to take their happiness into their own hands.
My mission is to give you practical, empowering and easy to follow mindset tools, to help you slay insecurities, grow your confidence and design a fulfilling life and business you love.
If you´re ready to invite self-compassion into your life and give yourself permission to shine, then this podcast is for you.
In this episode, we talk about how to become empowered by clearing out some emotional and mental habits that so many creatives struggle with.
By decluttering unhealthy beliefs and negative thinking patterns you can begin to create the life you choose, desire, and deserve. It´s all about being mindful of what´s blocking your growth and drains your energy.
We explore exactly what it is that you need to stop doing to actually grow your creative business. You see growth isn't always about what you need to start doing. Sometimes, you have to consider what you need to stop doing. It´s about creating space for what´s most important. And it´s about simplifying things.
By decluttering your life and eliminating unhealthy habits, you can truly focus on what is meaningful to you. It´s time to cut all of the "fluff" so you can save energy, take action on what needs to be done and live an extraordinary life.
LINKS mentioned in this episode:
Christina´s FREE Membership Club
COURSE: Optimize Your Creative Life