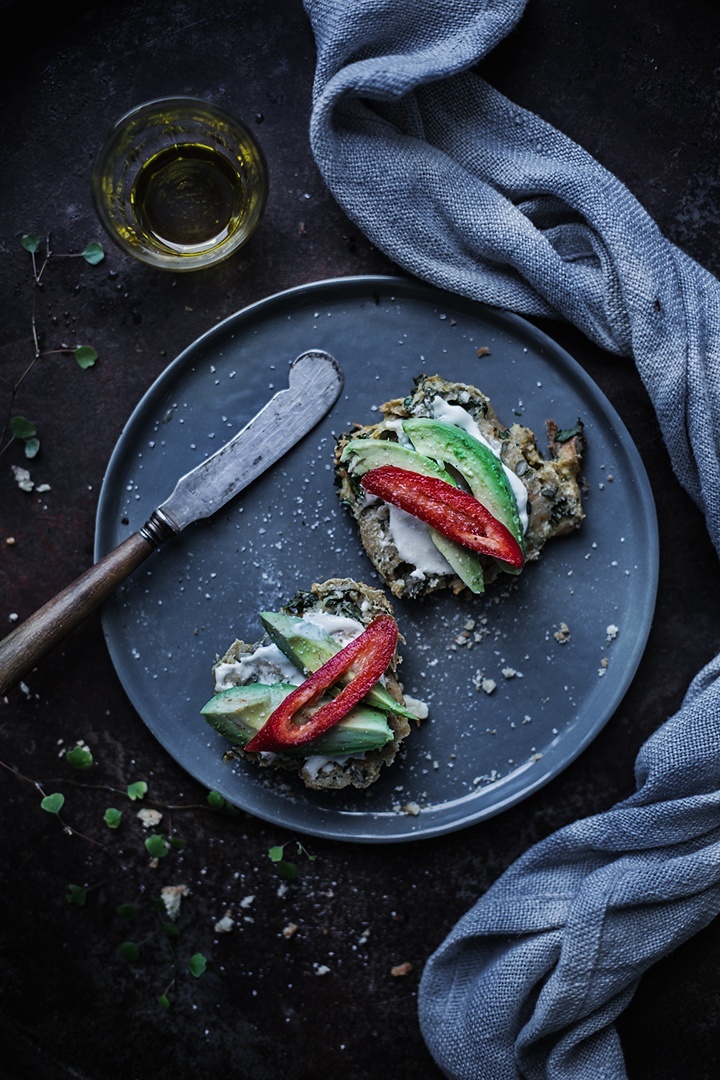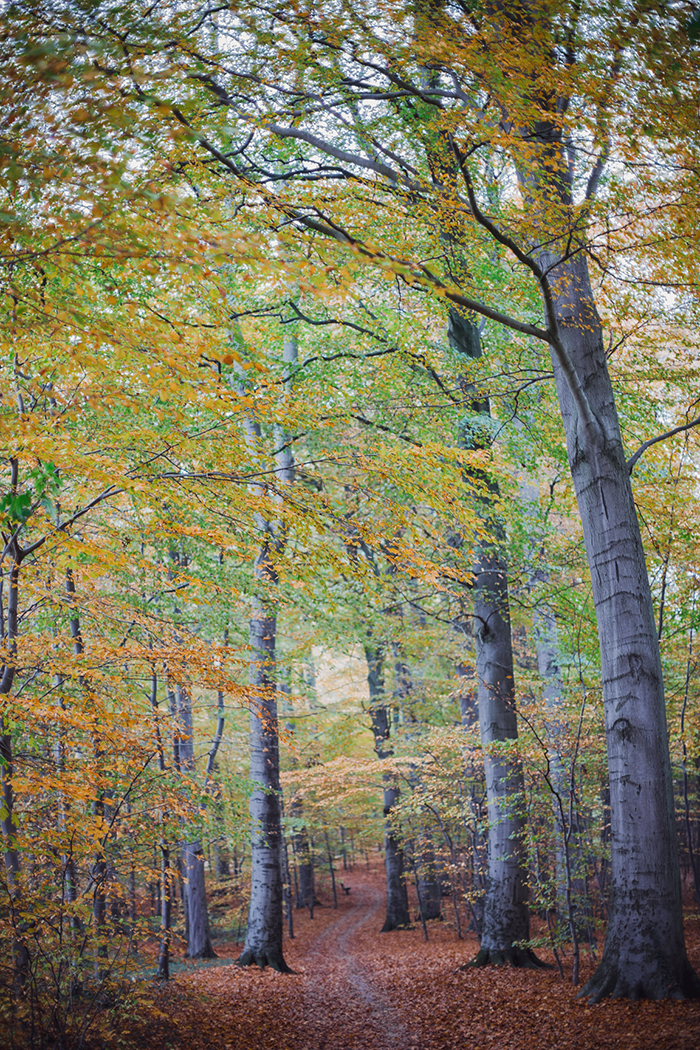 Maybe these delicious + healthy Sweet Potato, Kale, Spinach & Feta Buns will be the last thing I´m baking in my current kitchen.  Now my sweet old kitchen is slowly being ripped apart because we had severe water damage in the under-floor pipes and it will take some time to repair.
The good news is I´m going to get a new kitchen and hopefully they will have it done just in time for Christmas…fingers crossed!
Anyway, I wanted to make some healthy buns, that could serve more as a meal – something nutritious for my high-school kids to snack on between classes.
I was inspired by this muffin recipe but ended up changing it a bit mostly because I couldn´t find my muffin trays..sigh…I looked everywhere, even called my husband in the middle of an important meeting to ask if he knew where to find them…. I only call him at work when it´s urgent, so you could imagine his surprise when I asked for the muffin trays…lol.
I decided to give it a go and change the recipe. Making buns instead of muffins. I also added two table spoons of pumpkin seeds and one cup of Psyllium husks, which is not in the original recipe. I was out of parsley, so I used spinach and it worked out perfectly. You can find the original muffin recipe here.
Sweet Potato, Kale, Spinach & Feta Buns
Ingredients
2 cups white spelt flour.
1 cup psyllium husks (optional).
1 teaspoon fine salt.
1/2 teaspoon black pepper.
1 teaspoon baking soda (I used 2 teaspoons of baking powder).
1 cup kale, stalks removed, roughly chopped.
4 tablespoons spinach, finely chopped.
2 teaspoons of pumpkin seeds.
3 eggs, lightly beaten.
1/2 cup extra-virgin olive oil.
1/2 cup plain Greek yoghurt.
1 cup sweet potato puree (chopped, boiled and mashed into puree).
100 g feta.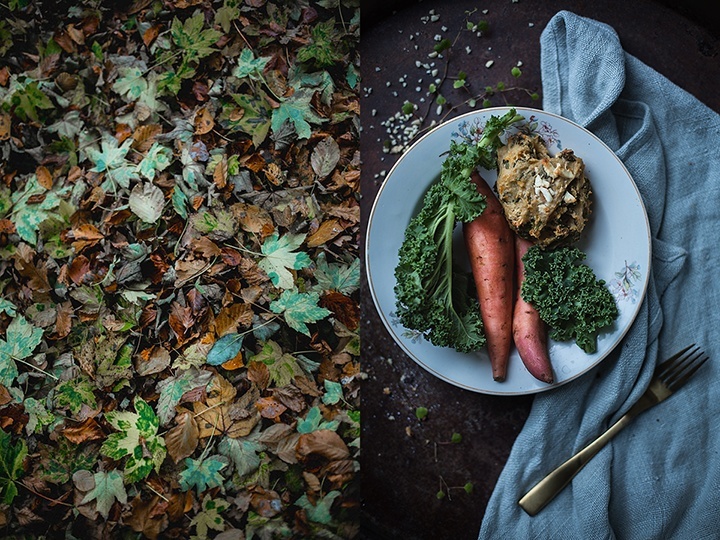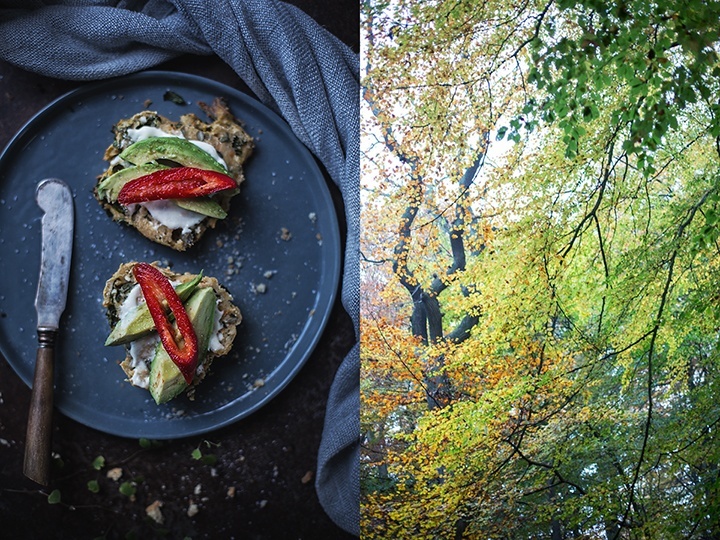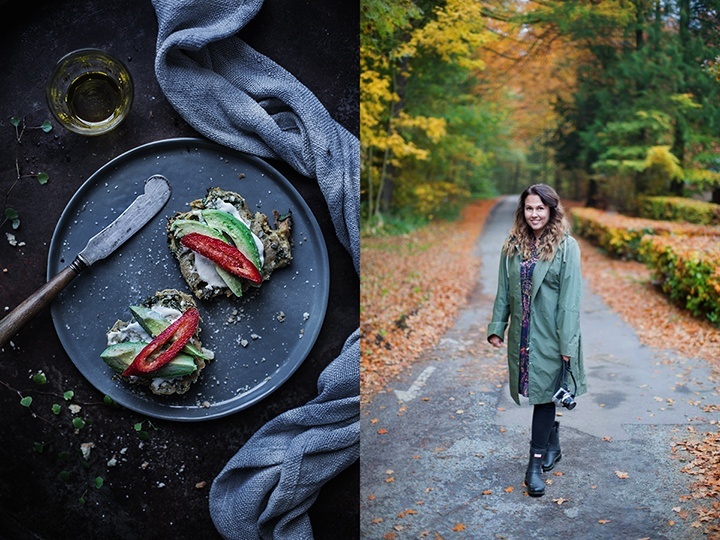 ---
Directions
1. Preheat your oven to 200°C (400°F) for at least 20 minutes before baking.

2. Chop and boil 2-3 sweet potatos. Mix them with a fork until you have puree.

3. Mix the dry ingredients together in a large bowl. In a separate smaller bowl, mix together the wet ingredients.

4. Mix the wet ingredients into the bowl with the dry ingredients and fold everything together. Keep the dough in the bowl – no need to kneading the dough on the table.
5. With the help of two spoons place the buns on a baking tray and bake for about 15-25 minutes depending on how good your owen is.
---
Serving Suggestions
Serve the buns with aioli, avocado, red pepper and sea salt or serve them with spanish chorizo and fresh chopped spinach. Really delicious and super tasty!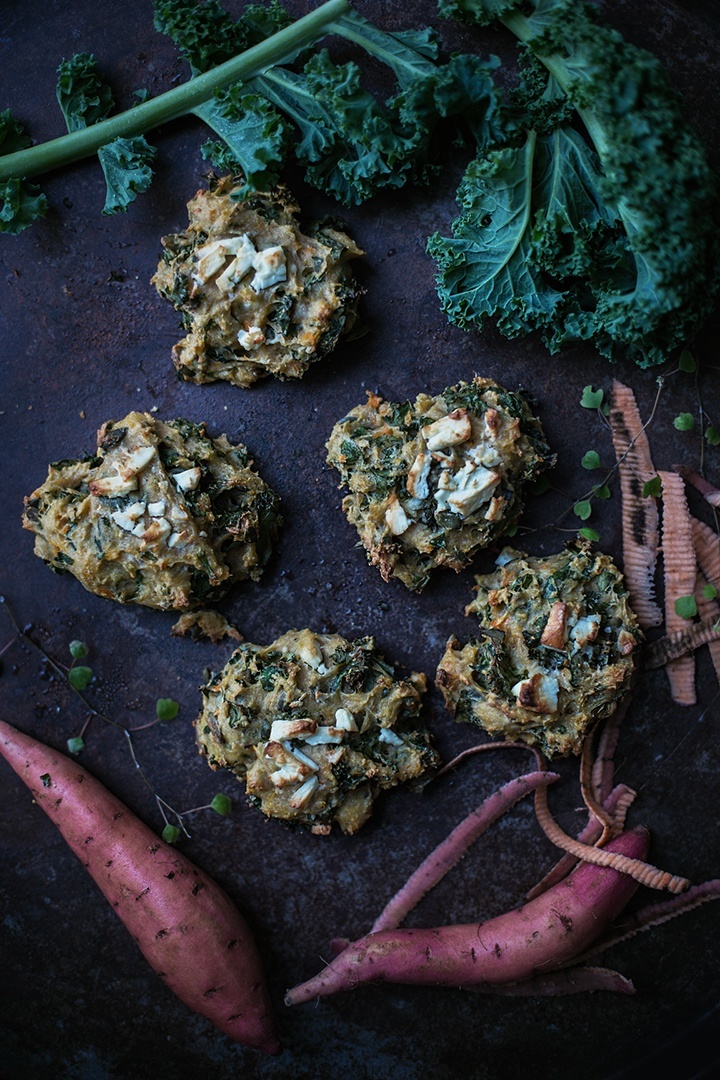 Much Love,
Christina