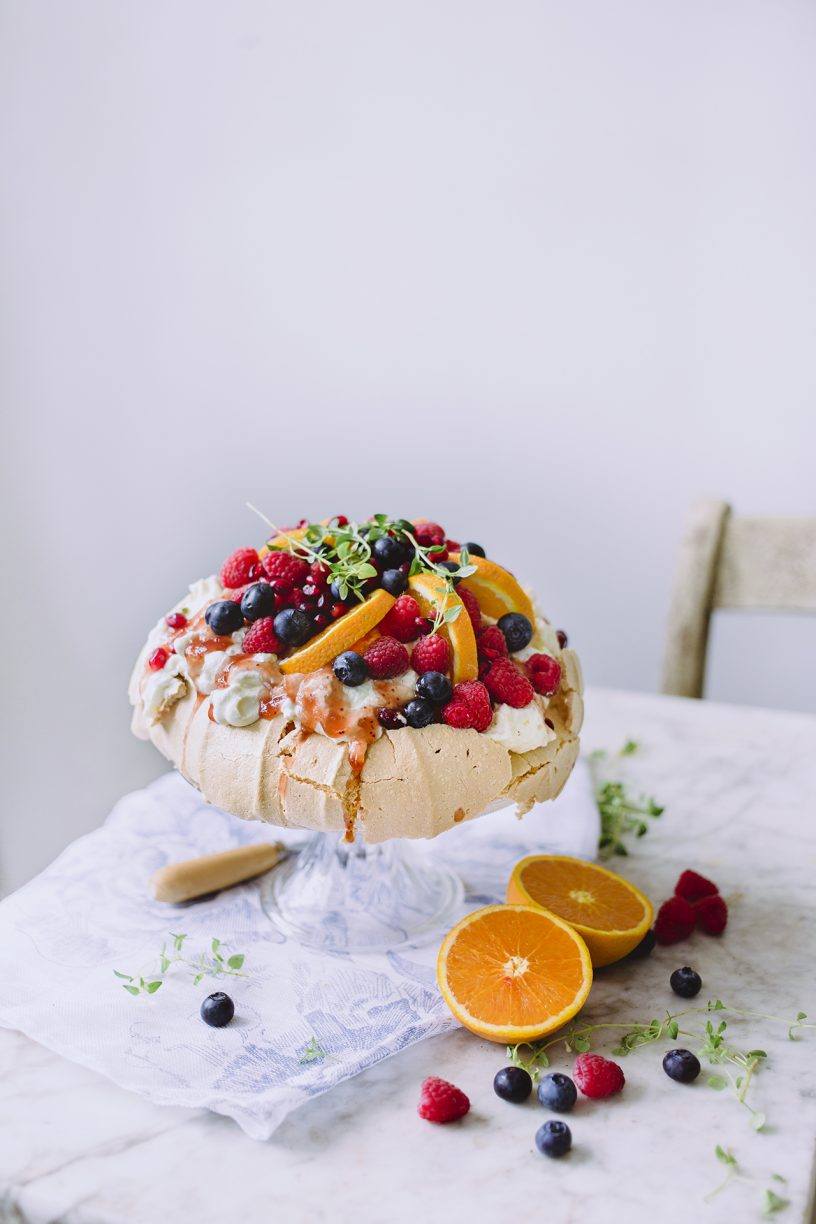 My favorite cake is a Pavlova cake! It is the perfect dessert for Summer parties and gatherings with friends + it looks impressive when you serve it.
For the past two months, I've been super busy behind the scenes creating new videos for my upcoming lifestyle photography course.
In these videos, I show my entire process, including; planning a shoot, choosing props, styling, camera equipment, light, and editing.
And YES, you will also see me bake, style and photograph this Pavlova cake in my studio.
Enrollment for the Lifestyle Photography Course opens July 26. I hope to see you there for some creative fun.
In the meantime enjoy this delicious cake. Recipe below.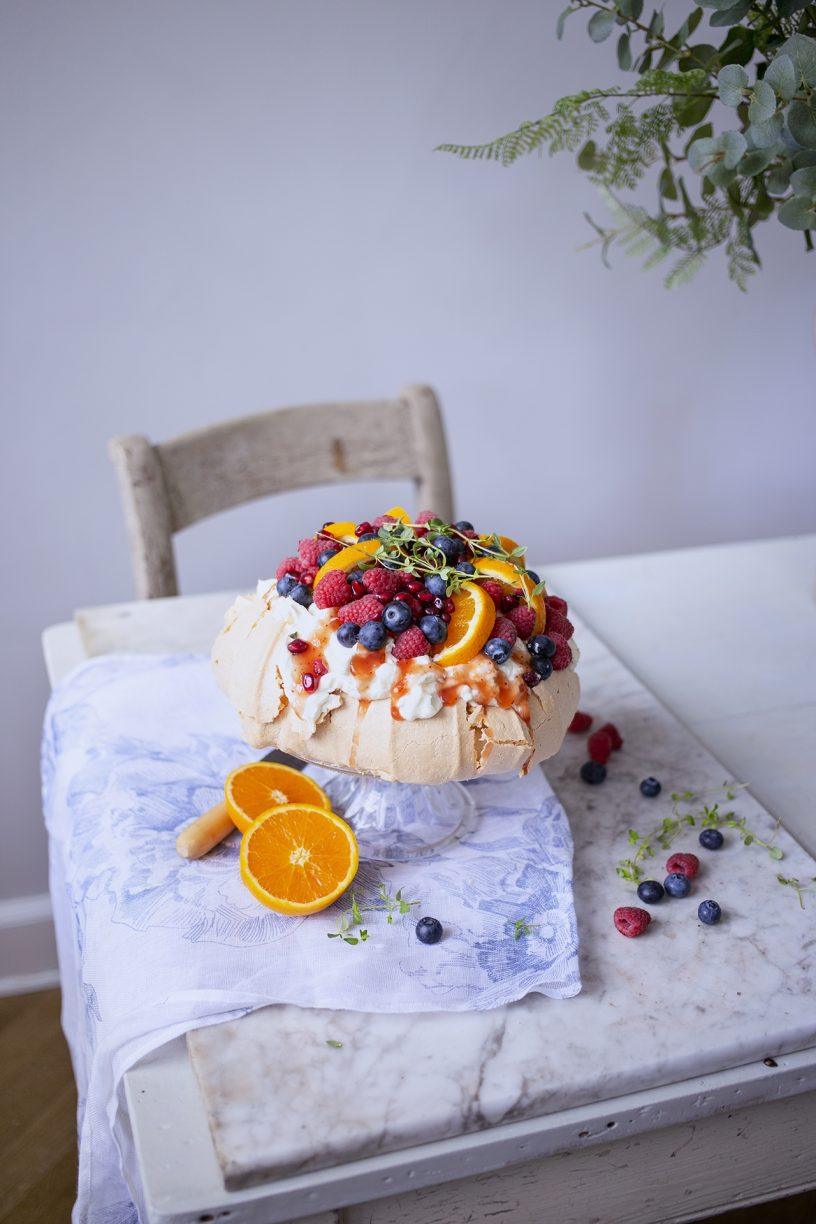 PAVLOVA RECIPE:
MERINGUE:
6 large egg whites
300 g sugar
1 teaspoon vinegar
TOPPING:
Plenty of whipped cream
A bit of vanilla sucker
2 tablespoons sugar
Fresh berries like; strawberries, raspberries and blueberries
Optional: 1 orange for decoration
Optional: a few sprigs of fresh mint
How to Make it:
Preheat the oven to 150°C/300°F. Put your egg whites into a bowl and whisk them until they start to form nice firm peaks.
With your mixer still running, gradually add the sugar. Turn the mixer up to the highest setting and whisk for 7 to 8 minutes more until the meringue is white, glossy and smooth. Finally carefully mix in the vinegar with a big spoon.
Place the meringue on a baking tray and shape it into either a flat circle or a high ball. About 20cm in diameter.
Put the tray into the oven and bake for 1 hour until the meringues look slightly golden and are fluffy in the middle. Let it cool inside the oven.
When the Pavlova has cooled down place it carefully on a plate or cake stand before you decorate it. It will be difficult to move it after.
Whip the cream with the sugar and the vanille until it forms soft peaks. Place the cream on the meringue when it is cooled down. Do it little by little so the meringue does not collapse.
Sprinkle all the berries evenly around the cream mixture. If you want you can also add a few orange slices and some fresh mint herbs. Enjoy!