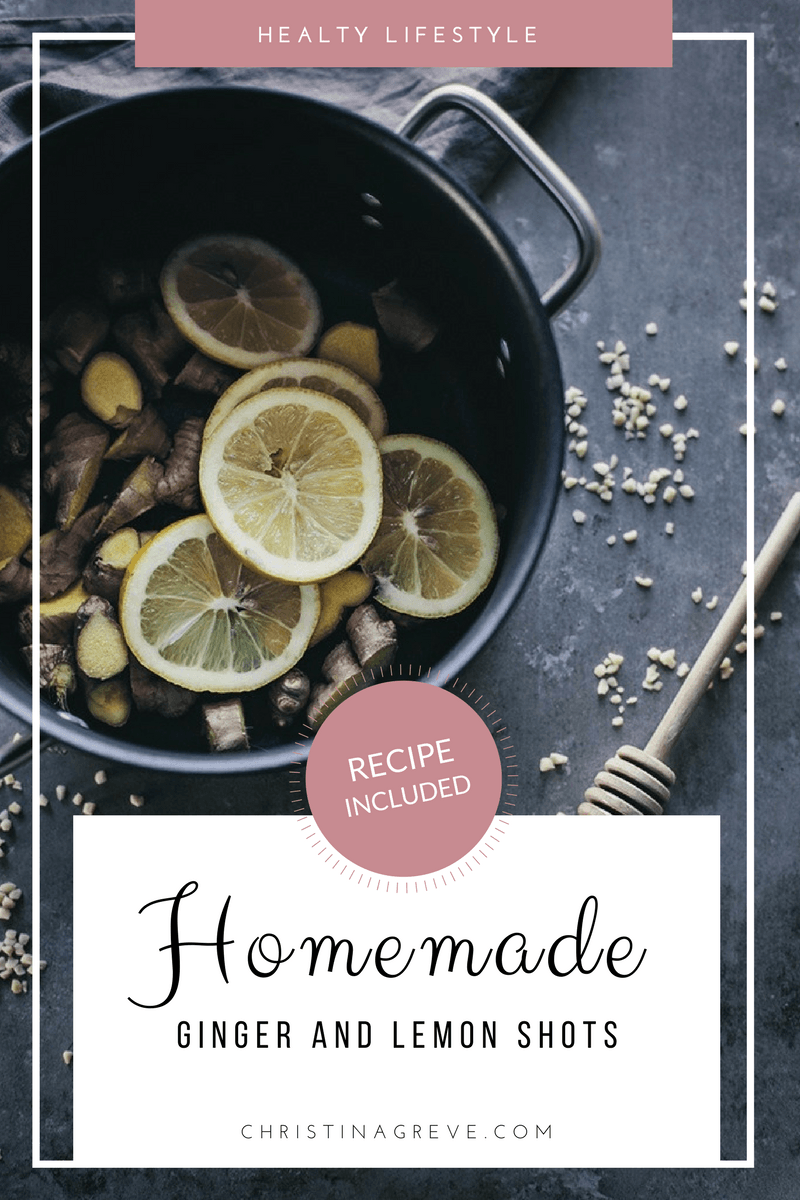 In Denmark we are having a mild winter this year. Actually I can´t remember it being so quiet and cosy ever before. A fabulous winter for sure.
That being said almost everyone I know is down with the flu at the moment. My daughter who is on her way home after three weeks in LA, is currently sitting on the airplane with a nasty cold just as I write this post.
So when my girl arrives home, she´s getting some of my homemade ginger and lemon juice. (she loves it) Nothing gets rid of bacteria like this magical drink!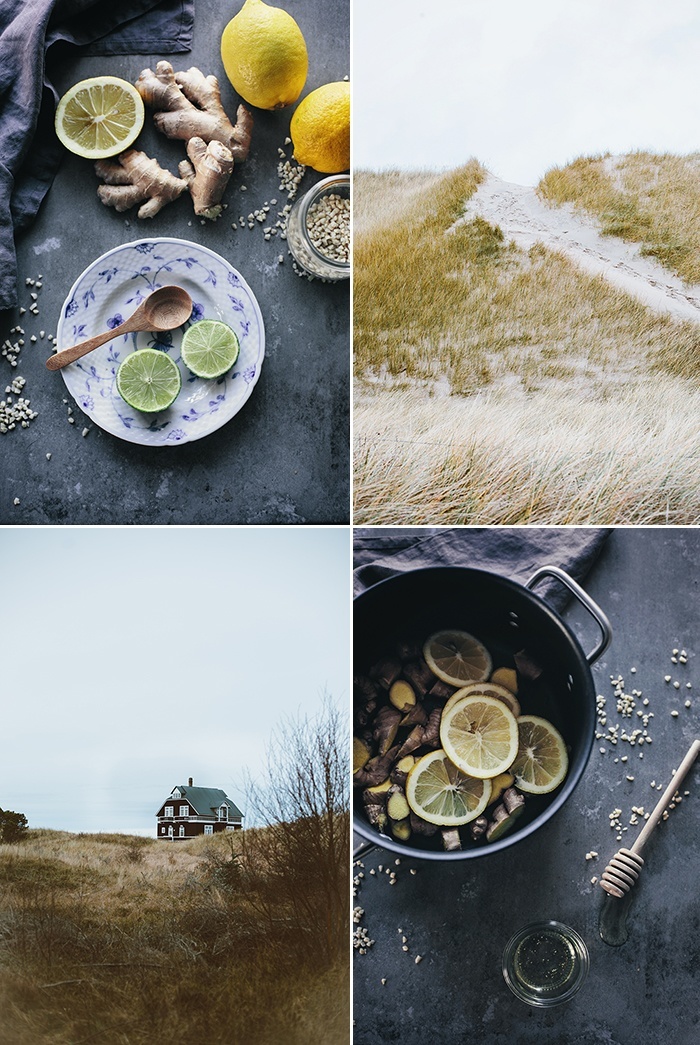 Ginger shots are great if you feel flu-ish or if you need a little pick-me-up boost. You'll feel the effect almost right away.
Ginger provides digestive relief, speed up your metabolism, warms you up, calms your mind, and ease aches and pains from workouts and arthritis. It's powerful!
I take one shot on an empty stomach in the morning and then two more shots during the day. I actually enjoy drinking it warm, right after I made it – it´s fabulous and calms down your entire body + mind. Freaking amazing stuff!
I´ve developed my own recipe and after a few trials and errors, it turned out delicious. You can find the recipe further down this page.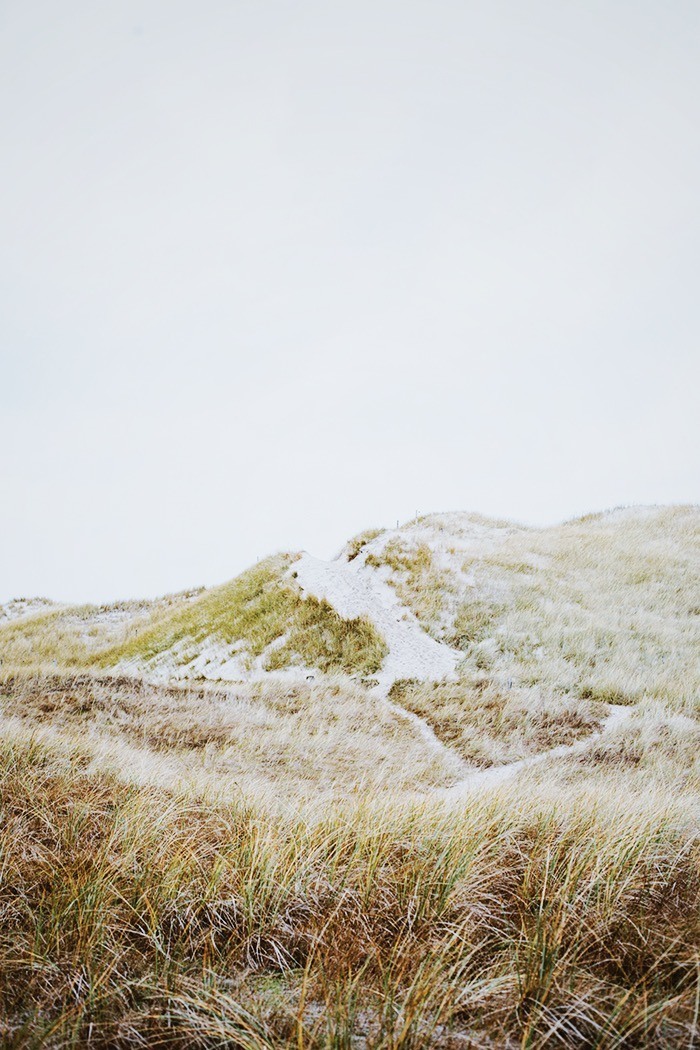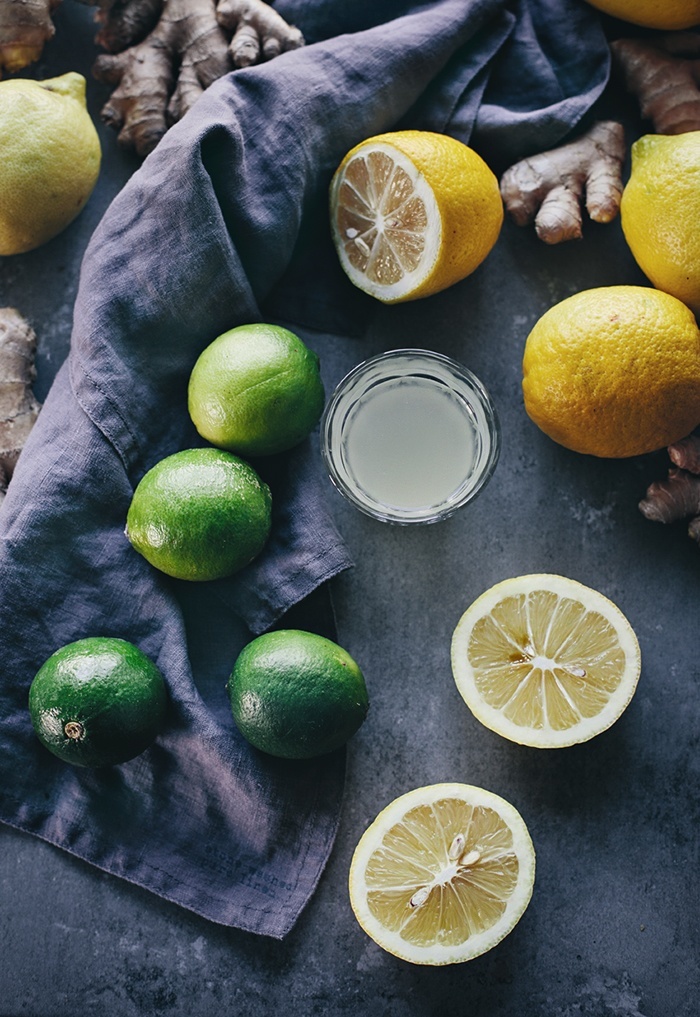 Homemade Ginger and Lemon Shots:
You need:
300 grams of organic ginger
1 sliced organic lemon
Juice from 3-4 organic lemons
2 table spoons of raw organic honey
Optional: 1 small tea bag – I use the cleanse tea from Pukka but you can use any tea you like. Chamomile tea is great choice.
Slice the ginger into small pieces – no need to peel them as long as they are organic. Place the ginger in a casserole with 1,5 L of water, and one sliced lemon. Boil for 30-45 minutes – keep the lid on.
Take the casserole of the heat and add the tea bag, the honey and the juice from the rest of the lemons. Let it rest for about 30 minutes in the pot.
Strain the water to remove the ginger and the lemons. You can store the freshly made ginger juice in a glass bottle in the fridge  – last for about a week. Enjoy!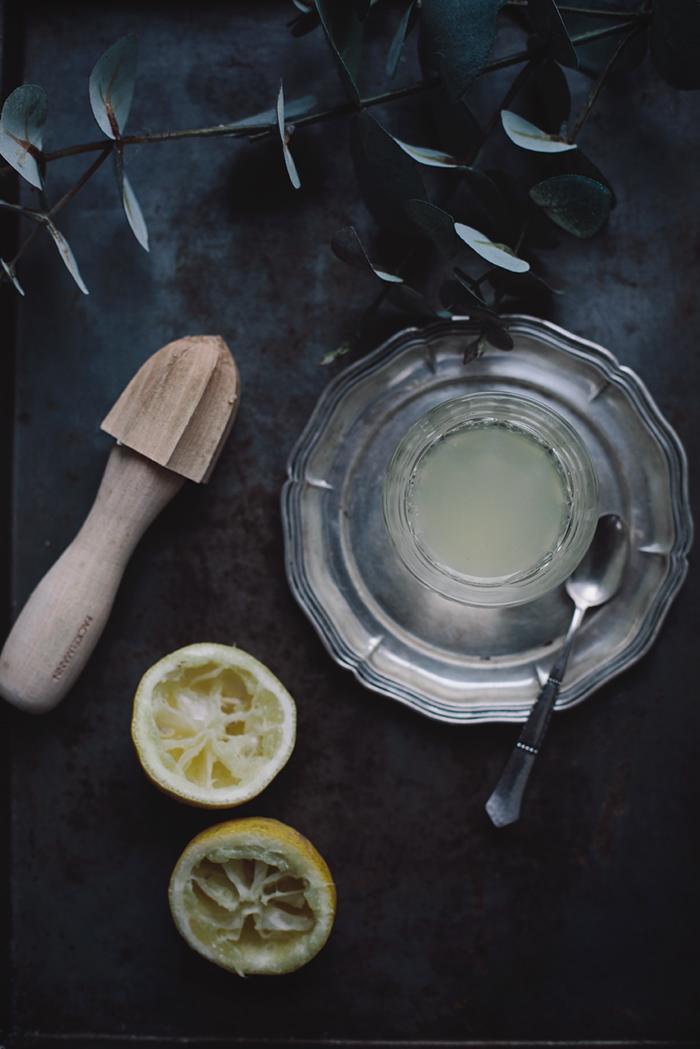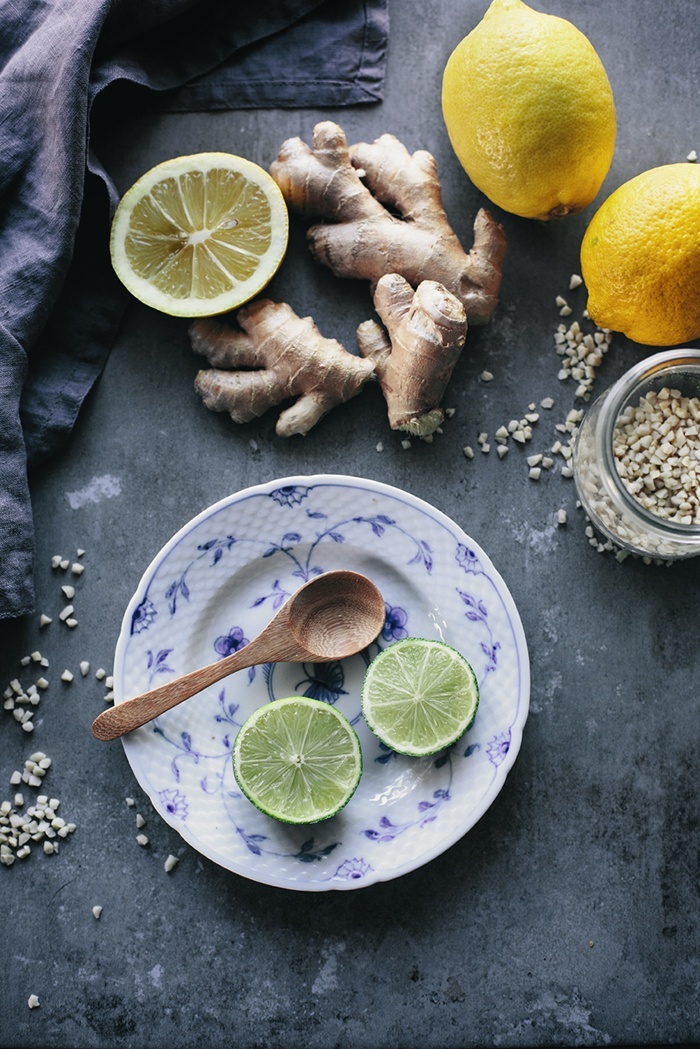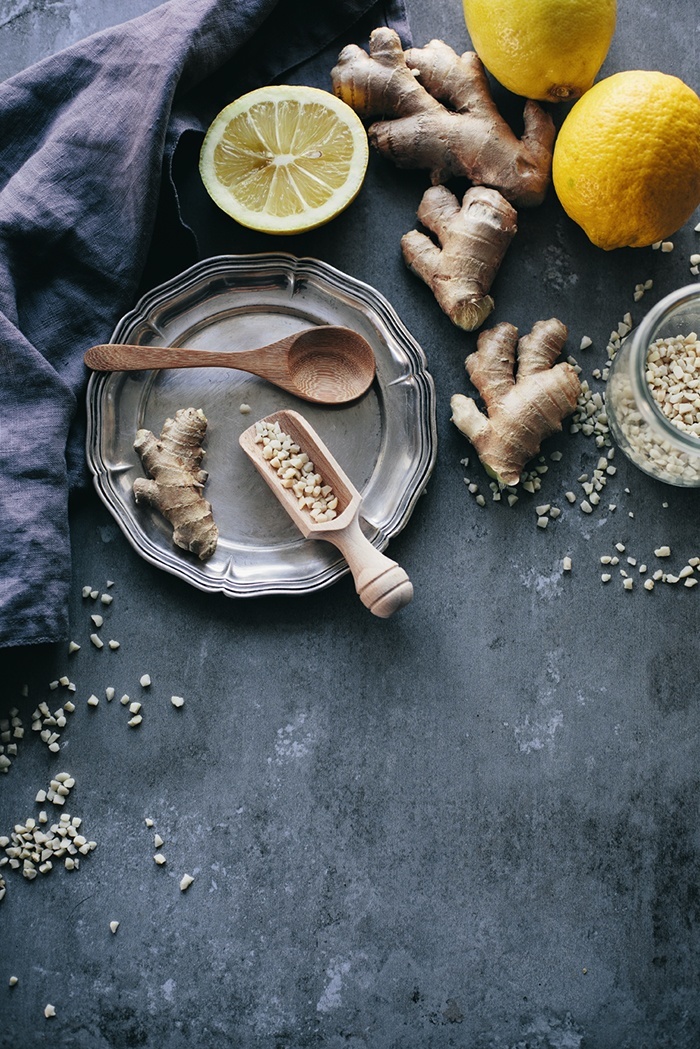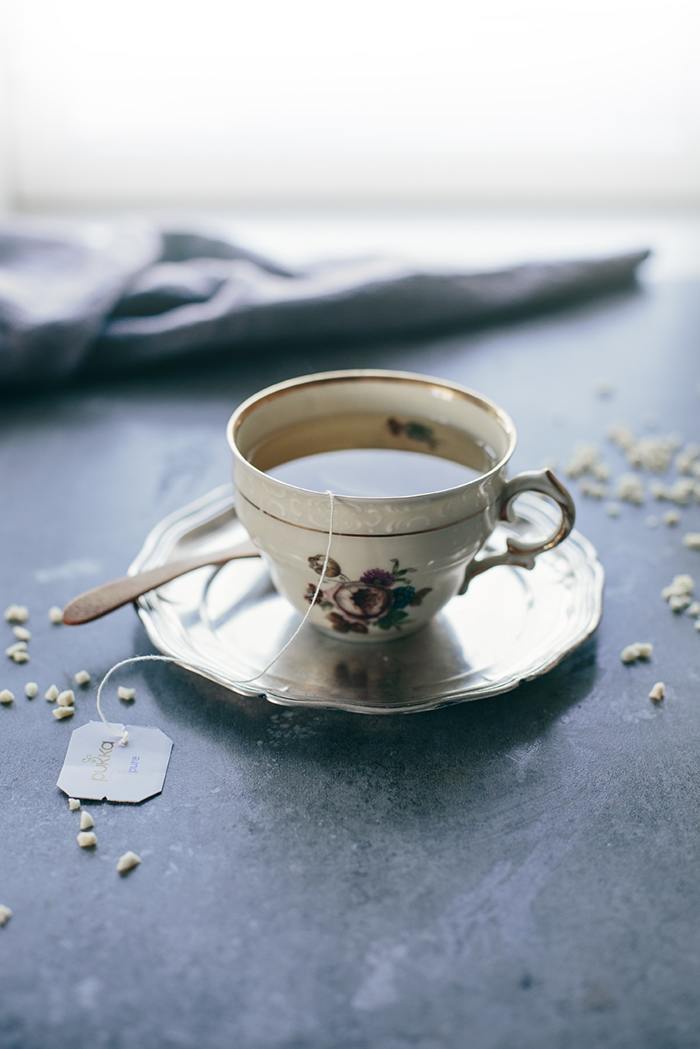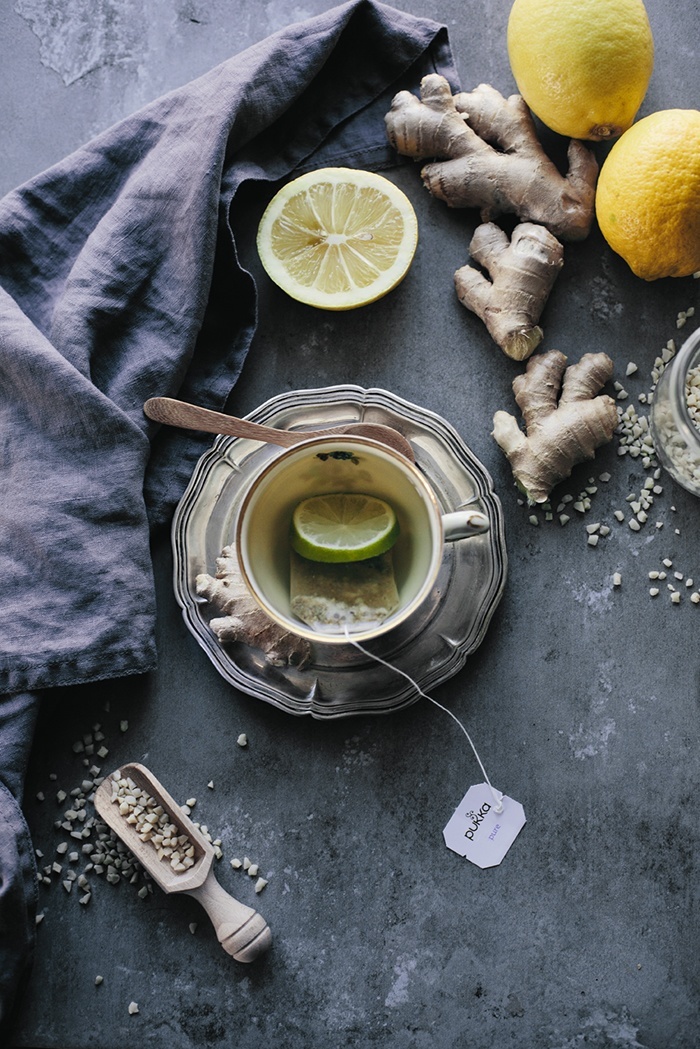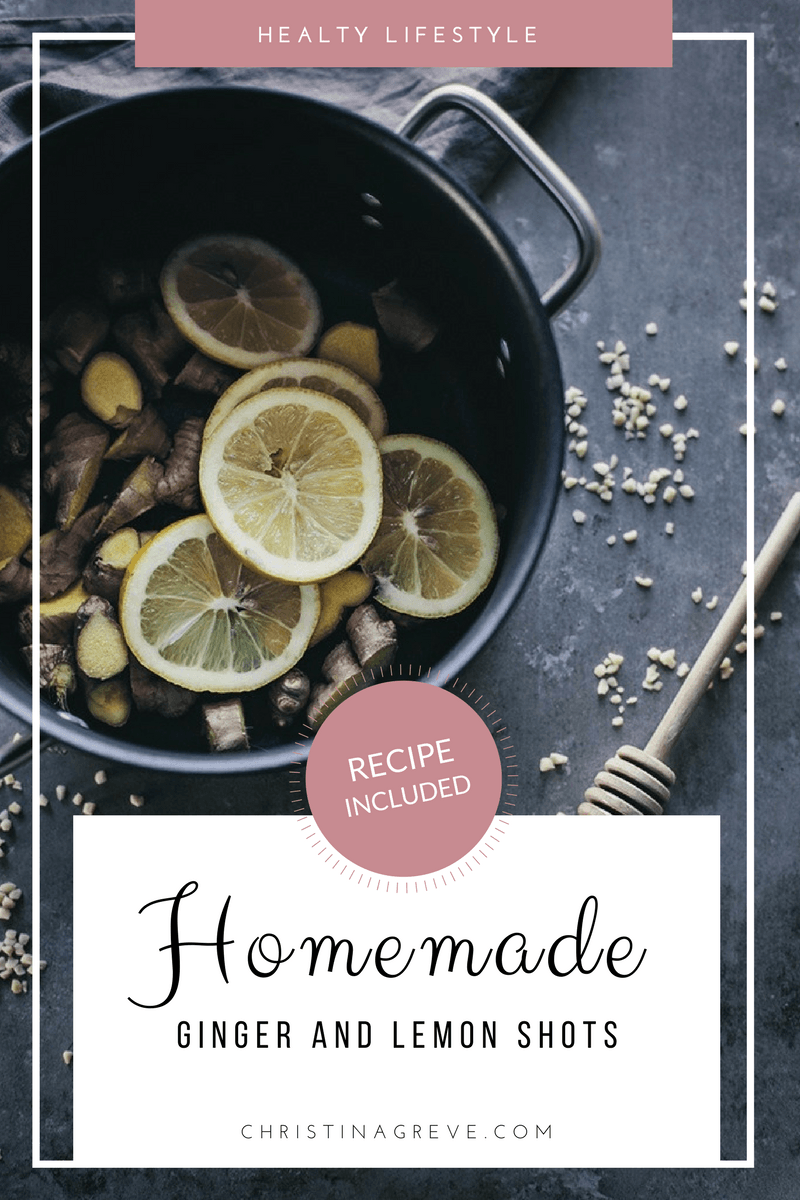 Enjoy and let me know if you try it – would love to hear what you think!
Much Love,