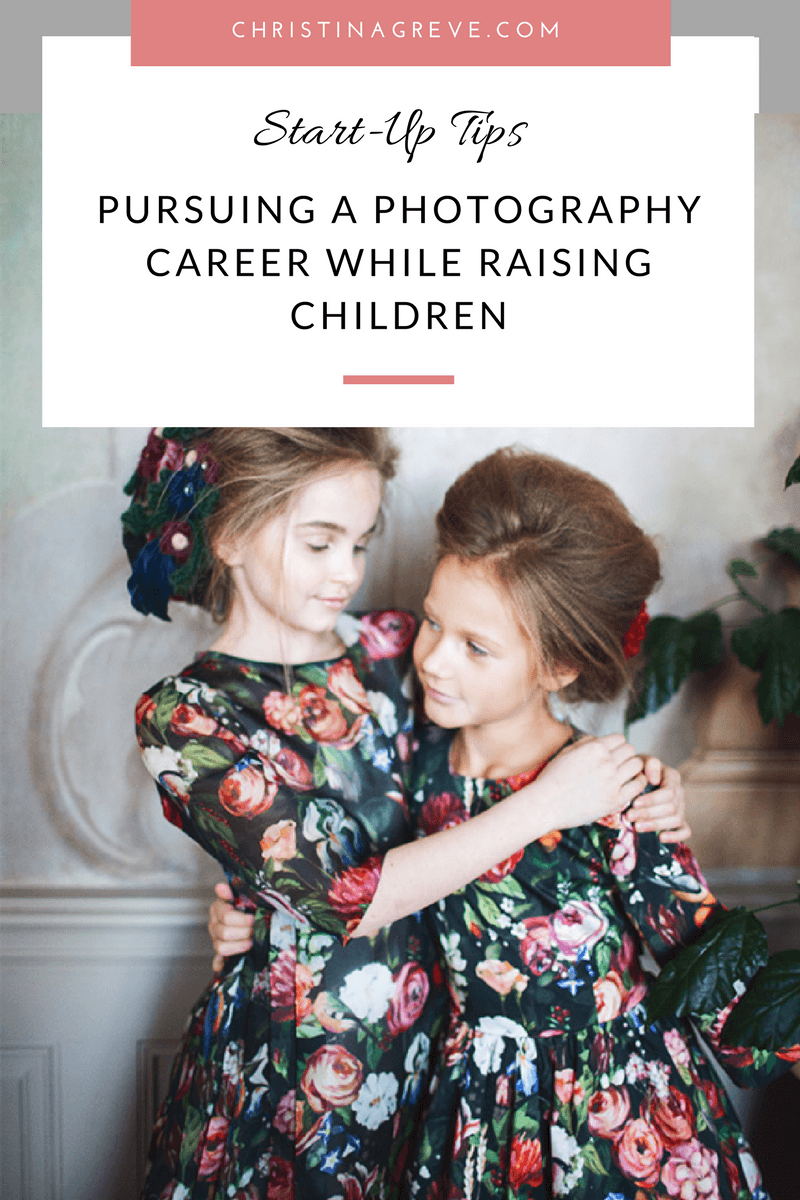 The ONE question I get asked the most is this;
"How do you manage it all – building a business AND raising children?"
Motherhood is a twenty-four-hours-a-day, seven-days-a-week job. While there are no designated days off it can be a real challenge to create a successful dream career as a photographer.
Many of my clients, customers and workshop participants are moms. Some are stay-at-home moms and others are working a full-time job while also being the main care-taker of the family. What they have in common is their wish to pursue a professional photography career.
It´s not always easy to provide for your family, take care of the kids AND follow your dreams all at the same time. It can be pretty stressful and frustrating!
I know what I´m talking about. I´m a proud mother of three fabulous kids – today they are young adults. I´ve been building my career while running the household or should I say circus (because that was what it felt like at times..lol..). When the kids were toddlers I started my coaching business and later when they were in middle school I started my photography business. I have manage to build two 6-figure businesses from my home while raising my three kids.
Today when I had a quiet moment in my garden with a cup of coffee, I came to reflect about that journey, that time in my life when everything was a lot different from what it is now. When I was a chaos pilot, raising kids and building my dream business.
To be honest it was hard work. But also a lot of FUN! There was as much excitement as there were stress, as much laughter as there was frustration. I felt extremely happy for being able to be both a mom and a career woman all at the same time.
If I could I would do it all over in a heartbeat! I treasure every moment, every memory and every lesson learned.
Today I will try and give a few tips from what I´ve learned during my journey of building a full-time business while being a 24/7 mom.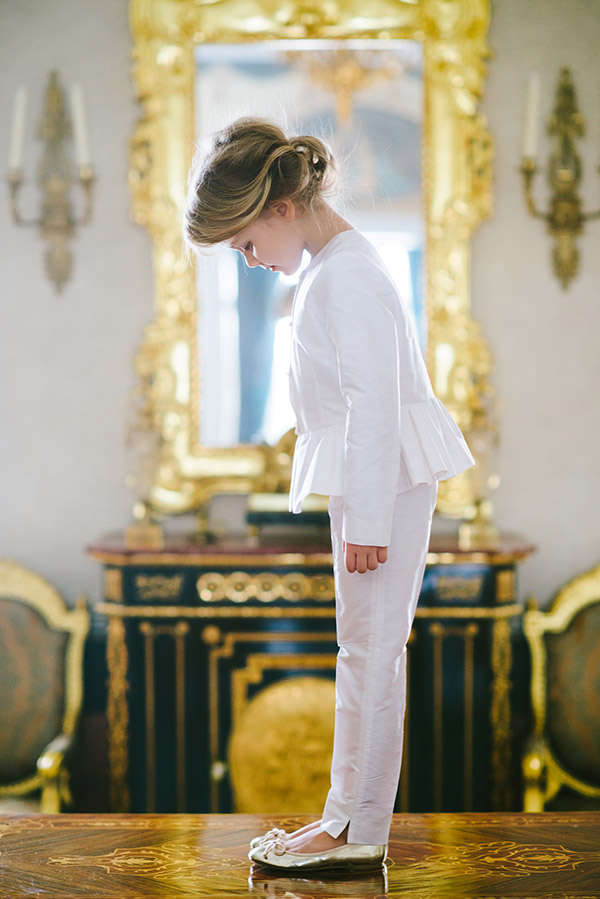 #1: Prioritize and FOCUS
The first years in my photography business I worked my butt of – I mean really!!! I got up 2-3 hours before the kids to blog, answer emails, create content and edit photos. Then after I took the kids to school I would do photoshoots and more editing – in the evening after the kids had gone to bed it was networking, marketing and social media stuff. I´m lucky to have a really understanding man. Had he made this an issue, I´m not sure I´ve made it this far today.
I could easily work 14-18 hours a day. In the end I felt enough was enough and I hired a few people to help me – but after a short while I felt it was not the right solution for me. 
Today I do EVERYTHING myself (by choice) and I work about 6 hours a day (of course some days more if I travel or have a big project). The solution for me was to find a system that worked. 
My number one strategy for cutting down on work hours was to focus ONLY on what matters for my soul AND puts money on the table. 
I´m constantly prioritizing and making hard decision on what to focus on and what to let go of. For example I very rarely comment on social media anymore (even though I want to – it´s time consuming), I also closed my twitter account, some emails are never answered but are deleted (I get loads of questions and requests – but if they are not relevant for my business or dont give money I delete the emails without answering). 
I also reject projects for magazines, fashion and travels if they don´t bring in revenue. The more I focus on what´s important, and what brings me revenue, the more time I can spend doing what I love + It gives me more free time with my family and friends.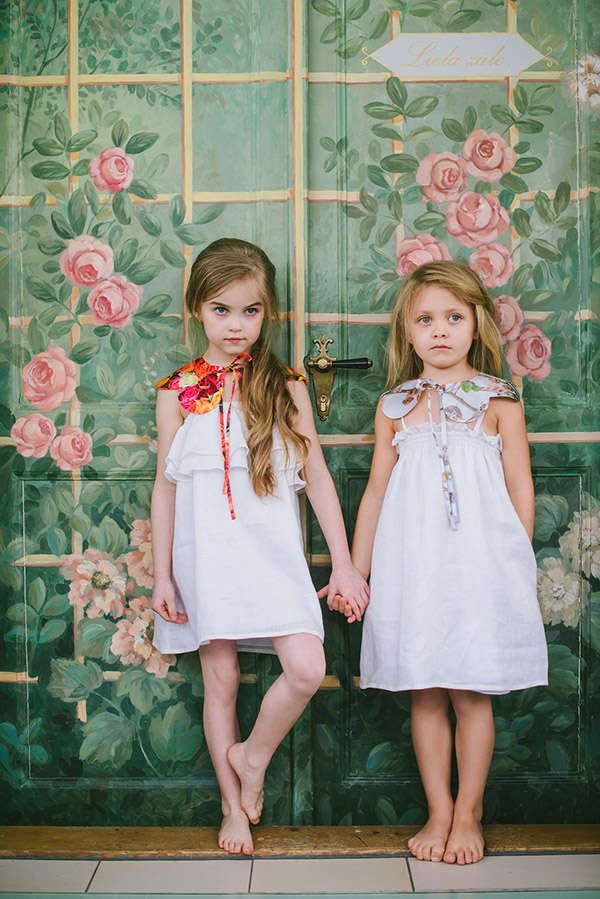 [wc_divider style="image3″ margin_top="" margin_bottom=""]
The more you put your daily business rutines into an effective system, the more you focus on what brings in the money, the more you limit all unnecessary activities – the more productive you´ll be and the more your business will grow – but that being said it´s not always so easy to do in reality. It demands FOCUS. 
[wc_divider style="image3″ margin_top="" margin_bottom=""]
#2: Be present with your kids and include them in your work
I know we all like to think we are present with our kids, but the fact is that most parents only have a mindful talk with their kids for about 10 minutes a day. To find the balance between work and motherhood you must be 100% aware of each role at the time you are in it. When you are with your kids, let them know you are there with your full attention. Listen, really listen. Play with all you got. Be with them in the NOW. You can´t listen mindfully with your eyes glued to your phone or computer – turn it off and be present in the moment.
This will help you be a better mom, but also when you are in work-mode again you´ll be able to be much more focused, as there will be no guilt present. And when you do work, let your kids know when you will be available 100% again.
If your kids are old enough you can let them help you with your photography. It can be a great way to mix play and work and they will learn a lot from joining you. Kids from a very young age can easily learn to manage a camera and Photoshop – often they learn much faster than their parents. I would say that from age 8 or 9 they can start helping you with your camera and your gear.
My kids helped me out from an early age. My son would help carry my gear to locations, pack props and hold the reflector. My daughters would take turns modelling and act as second shooters with each of their camera.
Today they still help me out, though they have a lot more responsibility. My son does all my filming and video editing. My youngest daughter helps me as a model as well as a curator for my work. My oldest daughter who has moved away to study art, is an artist with numerous exhibitions around the world. She is my go-to person for my own creative development and future planning.
So never hesitate to let your kids play with your gear and let them help you out. If done with an open mind and a willingness to let them have a say, you will learn from them as well. Together you will grow and perhaps in the end they will share your passion for photography.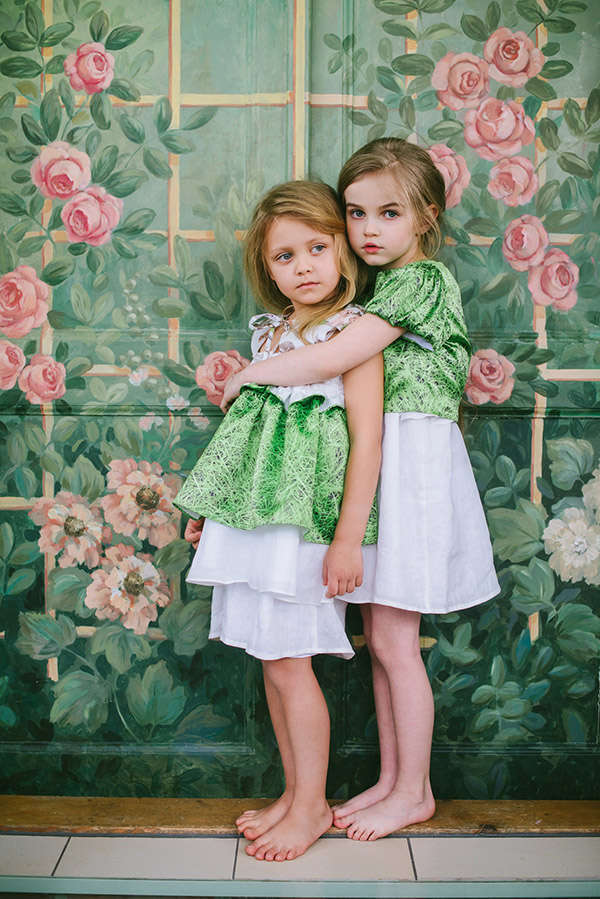 #3: Take care of YOU, your needs and desires 
The most important lessons I´ve learned over the years is this; I MUST take care of me!
The truth is that though motherhood is a busy time in life, it can also make you feel lonely at times. As moms, too often we work selflessly to give our family the best life possible. You are so busy taking care of your family and most of the time there´s no one around asking you what you need. What you want. Am I right?
The sooner you accept that you are responsible for taking care of you as well, the sooner you can get to doing that. If you don't take some time for yourself, if you don't arrange for a day off here or there or don't take an evening out for yourself, you are at risk of burning out. Set time aside for you and make it non-negotiable!
Enjoying me-time seriously will help you keep your sanity. As a woman building your career while in the profession of motherhood, you must learn how to take care of yourself. No one is going to remind you, and no one is going to set boundaries for you. You have to do it yourself darling!
Taking time off to pamper yourself and celebrate yourself is extremely important. When I was younger I used to see it as being selfish taking time to me alone, today I know it´s far from the truth. The more I take care of me, the better I will perform as a mother and as a business owner. Not taking good care of me is truly being selfish as you are at risk of being moody, tired and lack energy for those you love.
Taking care of you will give you the stamina, the patience and energy needed to balance kids, family and career. So go spoil yourself now!
#4: SLOW DOWN – Accept that (good) things takes time
This was a hard lesson for me personally to learn – or more so; to accept! I´m optimistic and ambitious and it often bites my butt.
I get up in the morning, full of energy with I don´t know how many plans and ideas in my head…. don´t get me wrong that´s a super positive way to wake up, right… but the thing is when I did have days where I did not accomplish all I had planned I got moody! And guess what – a moody mom is never a good mom!
Ambitions and passions are the best fuel to build your business, but you must never let it run your life! So take it from one who´s been there too many times. Slow down. Accept that things takes time. In fact the best tip I can give you – one that I live by every day, is this
For every project you have in your life, if you think it will take you five weeks to complete it, count on it to take ten weeks before you are completely done and satisfied.
With this in mind I keep my sanity when I prepare workshops, write ebooks, tutorials or edit photos. Giving myself that extra time-frame helps me breathe and LIVE life while I reach my goals 🙂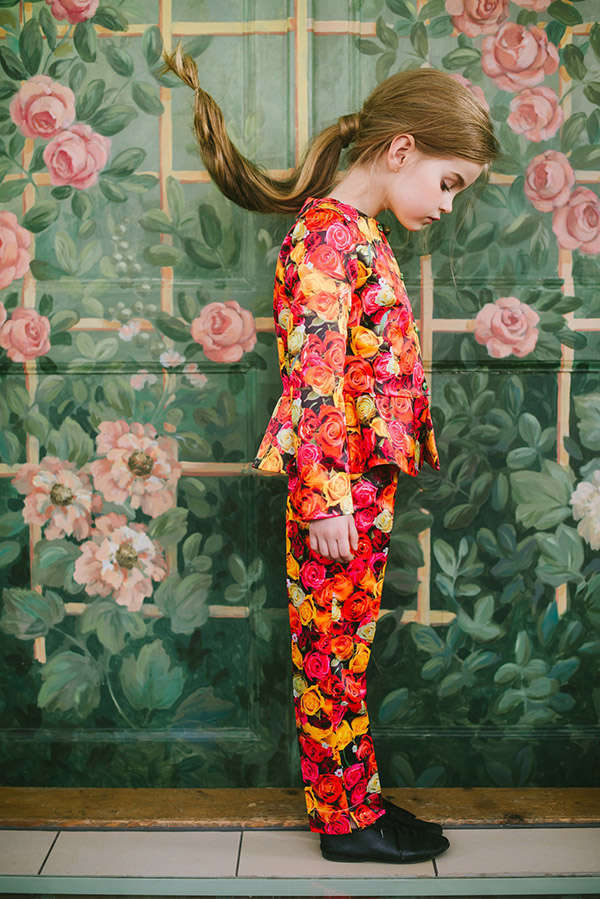 #5: No one gets success overnight – Patience and dedication counts for some of your best assets
Remember that no one gets success overnight – it´s a process – a wonderful process. The best advice I can give you is to put in the hours and do the work – which I know can be a challenge.
If you can dedicate just one our each day to work towards your photography goal that will equal about 30 hours a month! You can learn a lot in 30 hours and you will quickly see the result of your dedication.
The key is to see the bigger picture so to speak. With small children and a big family you might not be able to put countless of hours every day into pursuing your dream career. If you can do just a little bit every day – that will be a BIG thing in the long run.
Ask yourself on a daily basis; "What´s the smallest, but most important step I can take TODAY towards building my career as a photographer?"
Asking that question will help you stay focused and to put time and effort into your dream – even if it´s just for a little while every day – it will matter!
Much Love,


All images by Arisocrat Kids