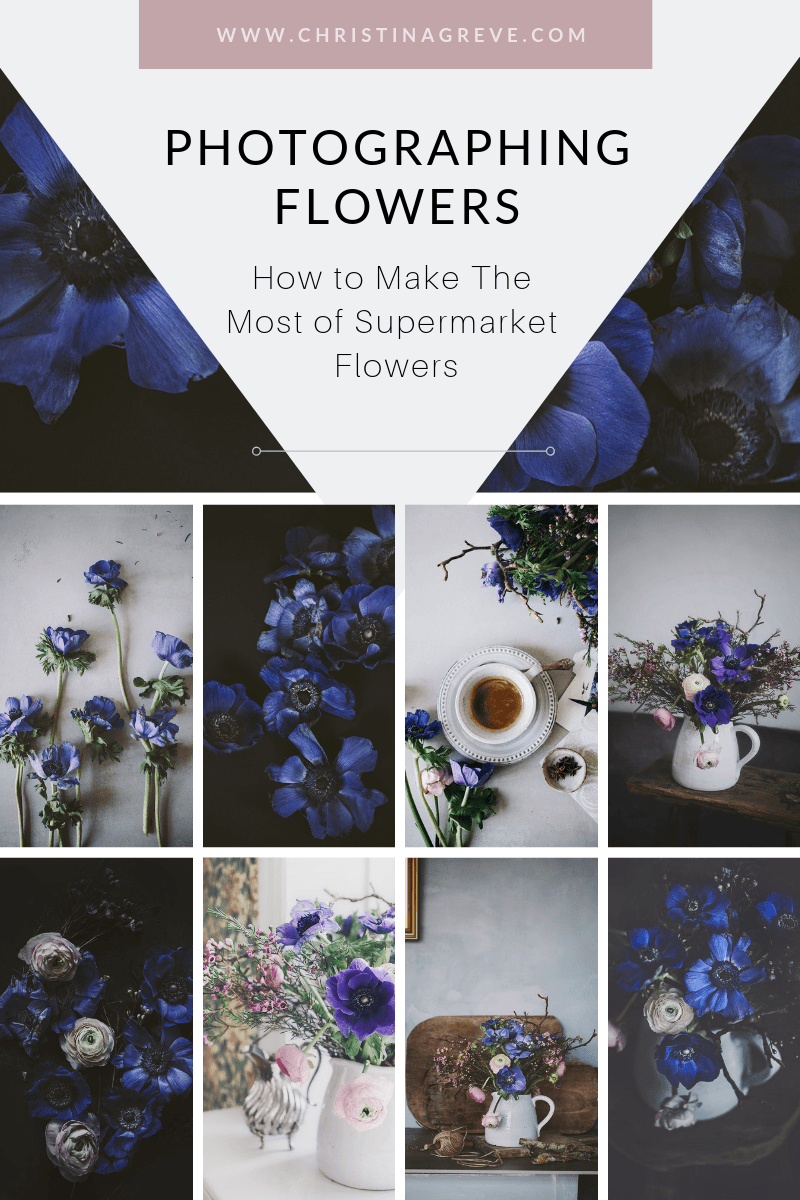 One of the biggest frustrations I hear when it comes to photographing flowers, is that flowers are expensive to buy. So if you don´t have the luxury of owning your own beautiful garden full of flowers, then you can simply pick up some cut flowers in the supermarket.
Many grocery shops have good offers and I often like to grab these flower bundles for when I want to do floral photography. The supermarket flowers may look pretty uninspiring, but with a little planning and creative fun, you can actually get several beautiful floral photos from just a cheap bunch of supermarket flowers.


When you pick your flowers, go for a limited color palette to avoid color overload. I like to go for just one or two colors or make sure the colors are within the same color tones.
Ideally, you should plan ahead and buy the flowers 2-3 days before you want to photograph them. The more open the flowers are the more beautiful they look in the final photos.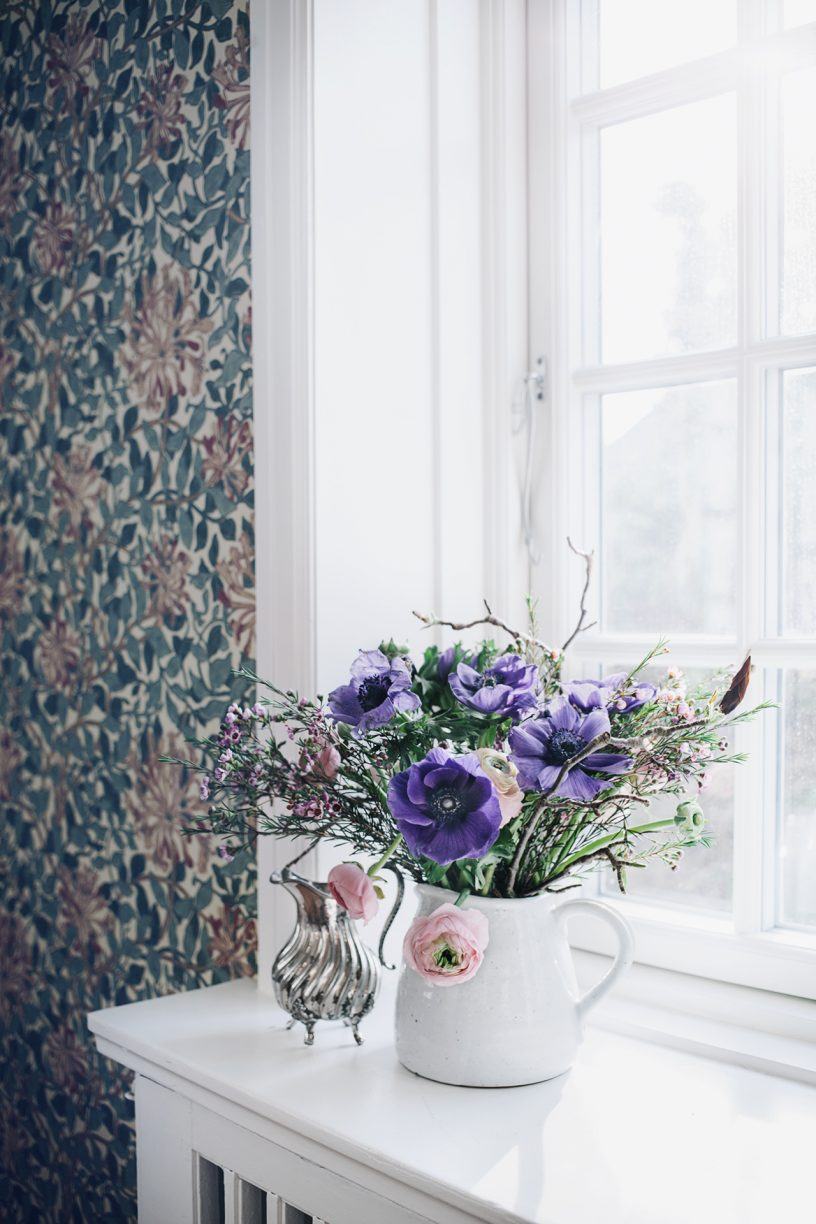 For the first series of photos, I like to always start with a styled bouquet. I pick a vase that I would like to use and then cut the flowers into the perfect seize measuring the flowers against the vase. Arrange the flowers so that you have a good distribution of the different flowers and colours and try to avoid gaps between flowers.
If you want the flowers to open up more quickly because you are eager to get started, then make sure to put the flowers in warm water for a few hours. Some flowers can be opened gently with your fingers. To do this gently ruffle the petals to open them. This is useful if some of the flowers are not yet opened and you want to photograph them that day.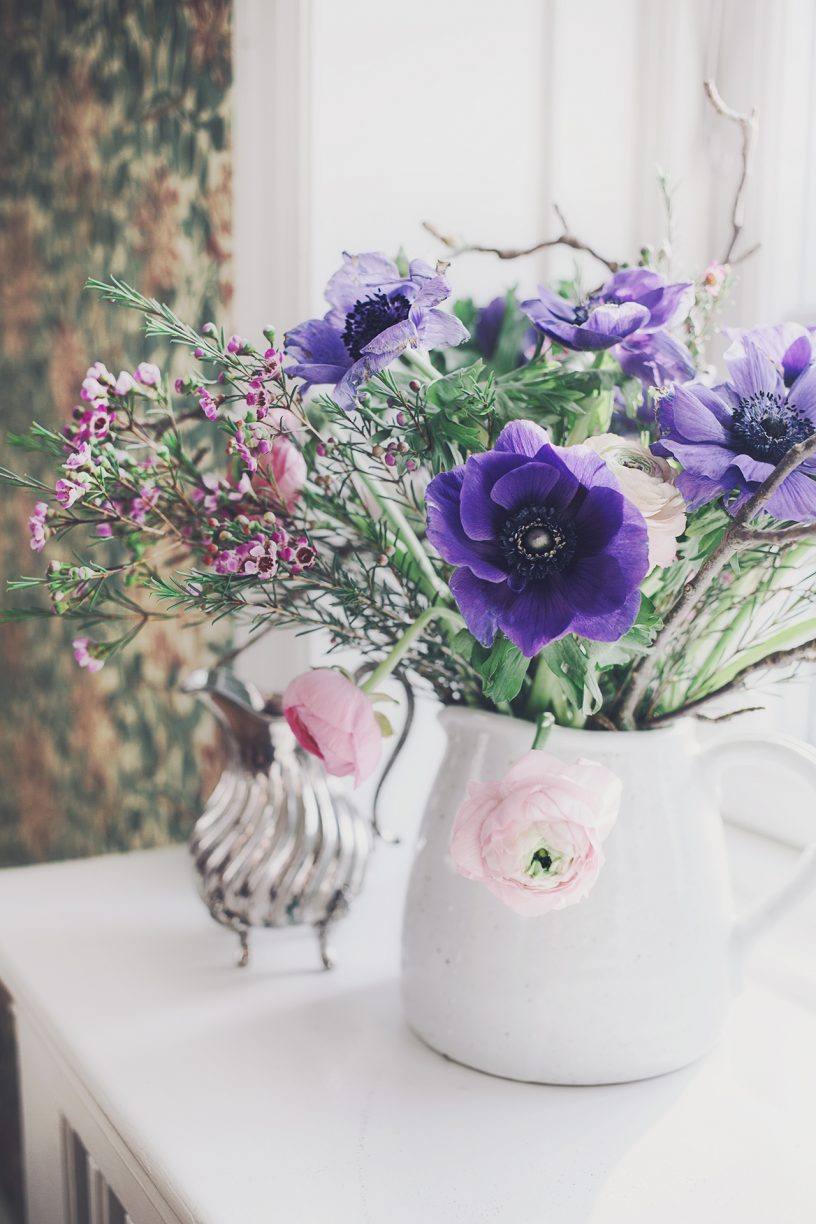 The flowers should be as close to each other as possible – something that can be a bit of a challenge if you just make a loose bouquet like I normally do. If you tie the flowers together you can better control their placement in the bouquet.
One of my favourite things to do for making cheap supermarket flowers look more extravagant and interesting is adding a bit of wild to the bouquet. It is the easiest way to completely transform it from boring supermarket flowers to something special.
Twigs, green leaves and branches are an effortless and cheap way to add height, volume and drama to a bouquet and create an unfinished, wild look.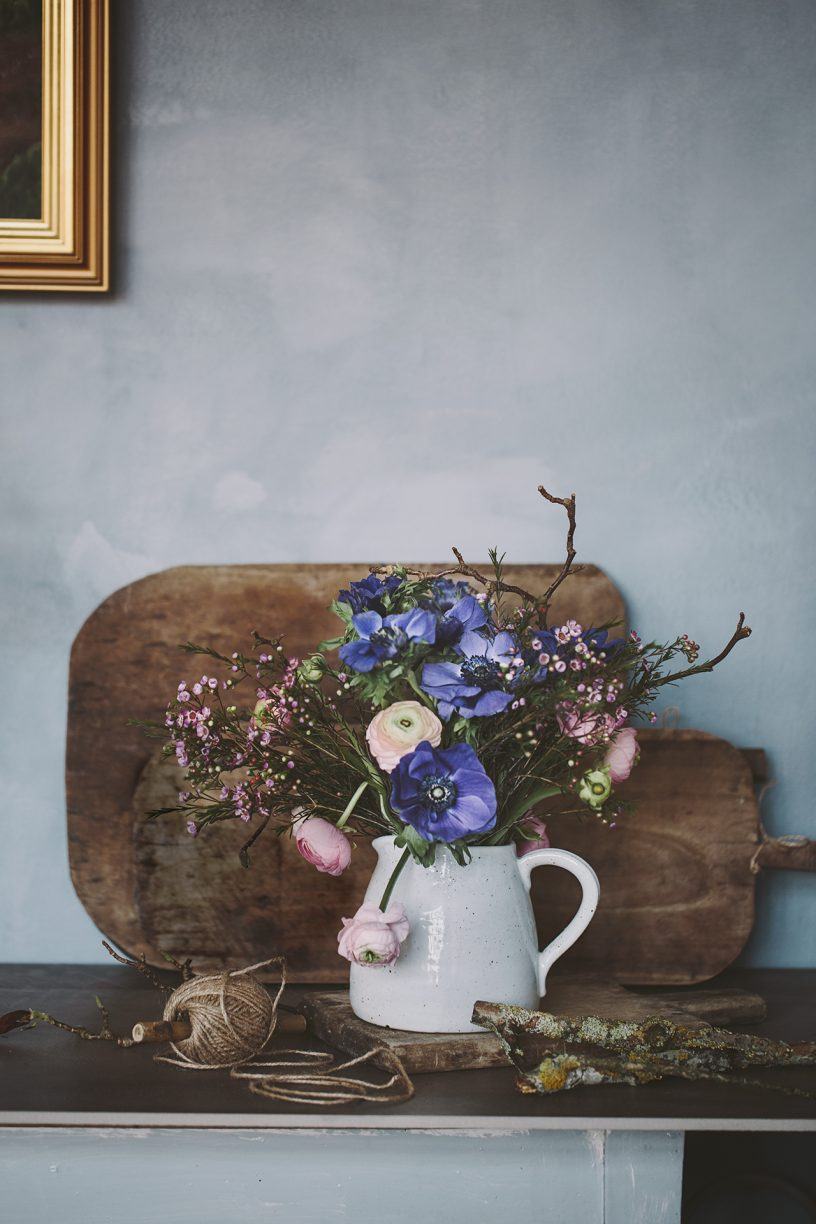 When I´m finished styling the bouquet, I photograph it from many different angles and in various settings. I will experiment with placing the flowers in a bright and airy setting and also in a dark and moody scene. It´s all about creating variety and testing several options until you find what you like.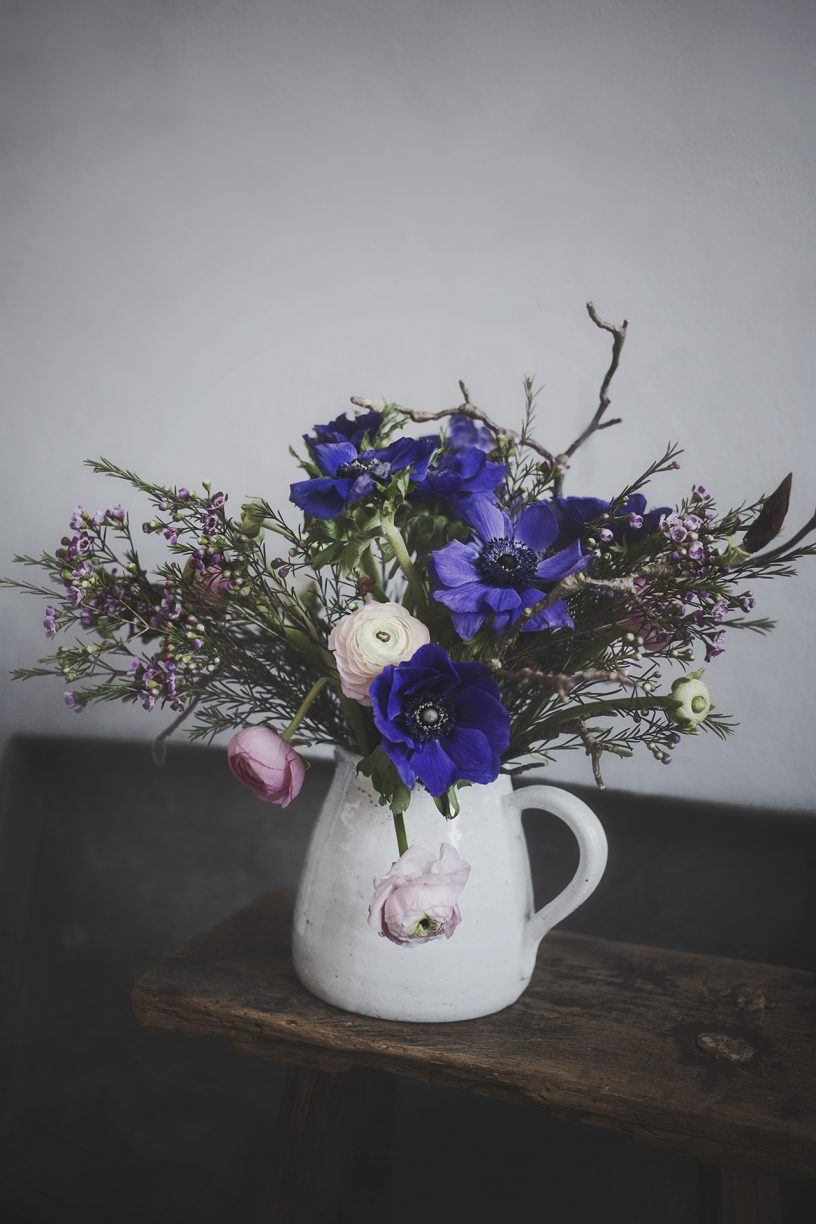 I will also put some effort into styling different scenes. But I try not to overdo it, because I want the flowers to be my main subject. I don´t want any other objects in my frame that will compete for attention.
The props I choose, should compliment the flowers, the settings and the mood I´m going for – the props should never take focus away from the flowers.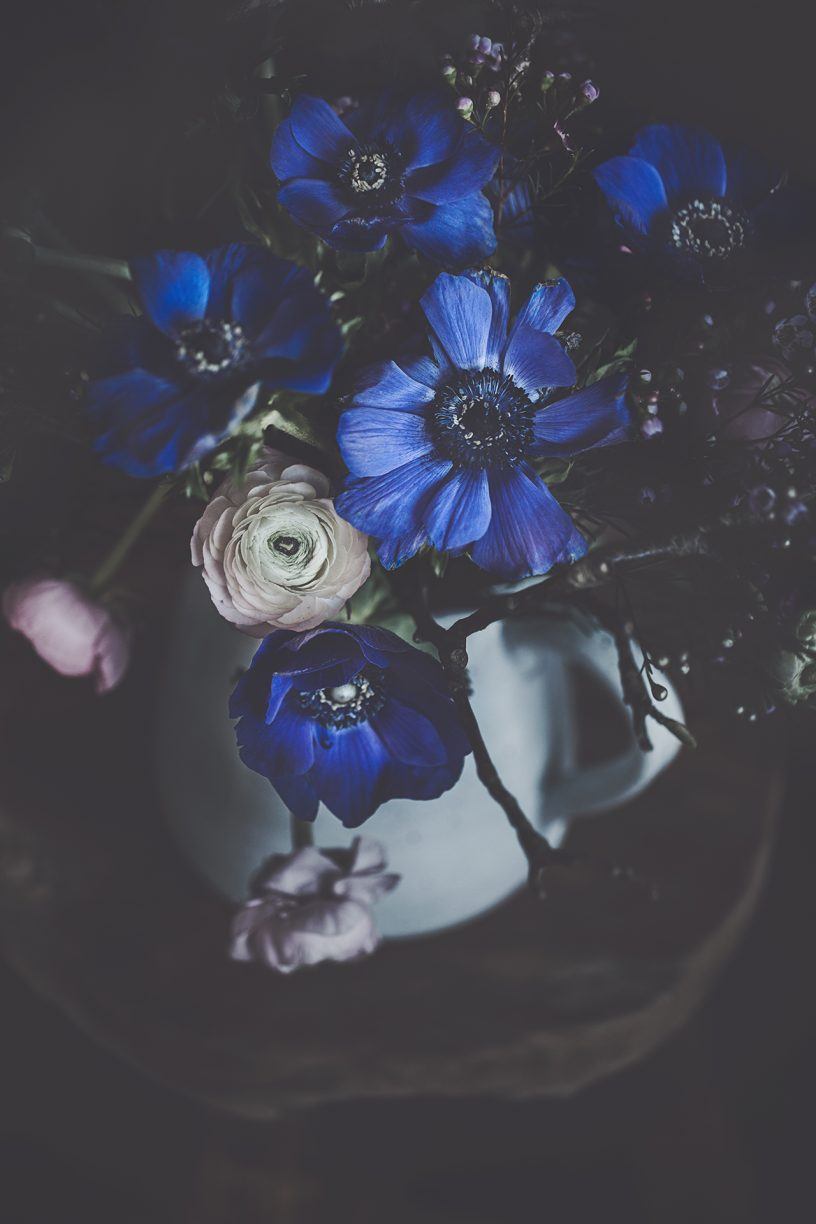 I also like to vary how much or how little of the scene I allow into my frame. In some photos I move in close, perhaps with a macro lens. And in other photos I move backwards to get more in my frame – by doing so I can create more negative space in the image. Negative space is good for calming the eyes and draw attention to your subject.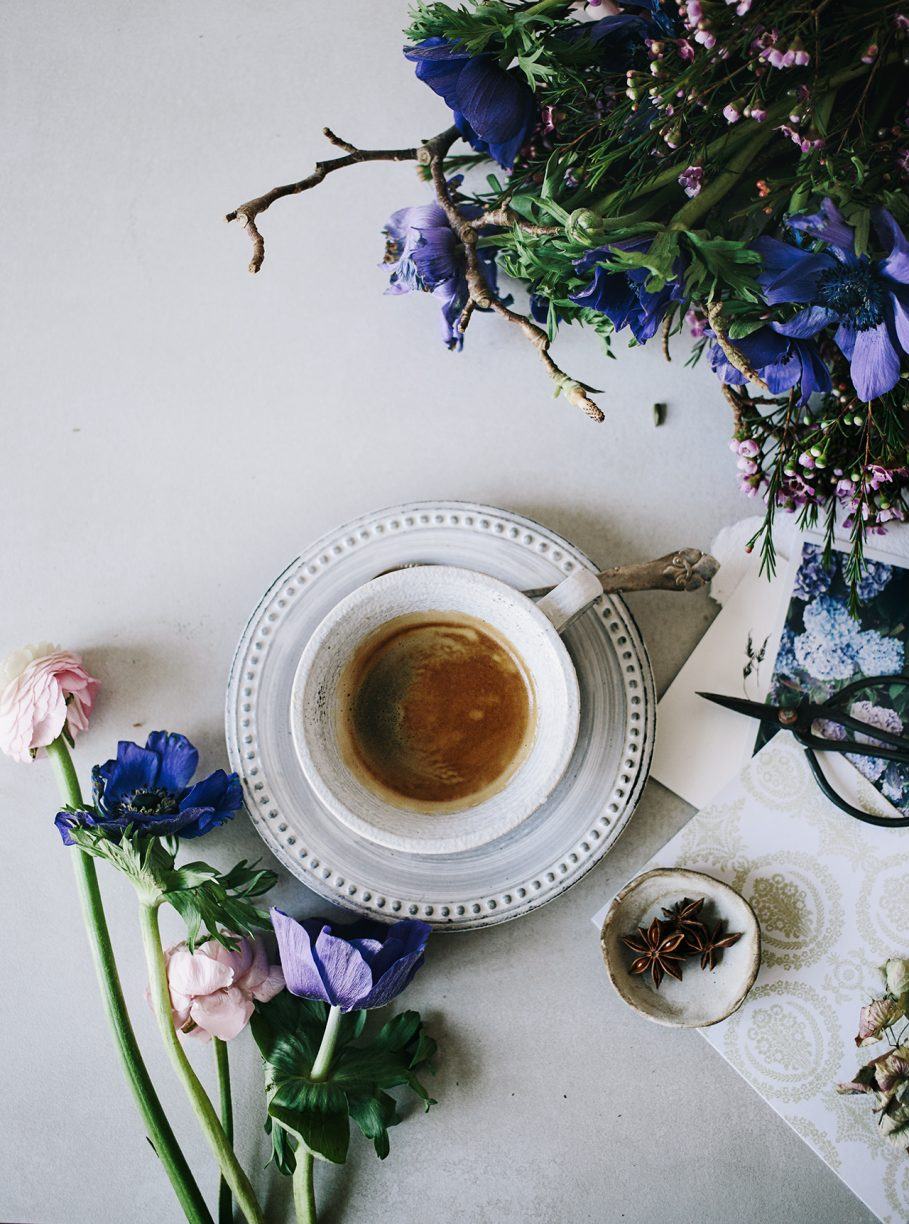 When I´m done with photographing my bouquet I like to move on to doing Flatlays styling. To get variety in my photos I will aim to capture some pictures of the flowers alone, as the only object. As well as some pictures of the flowers together with other objects.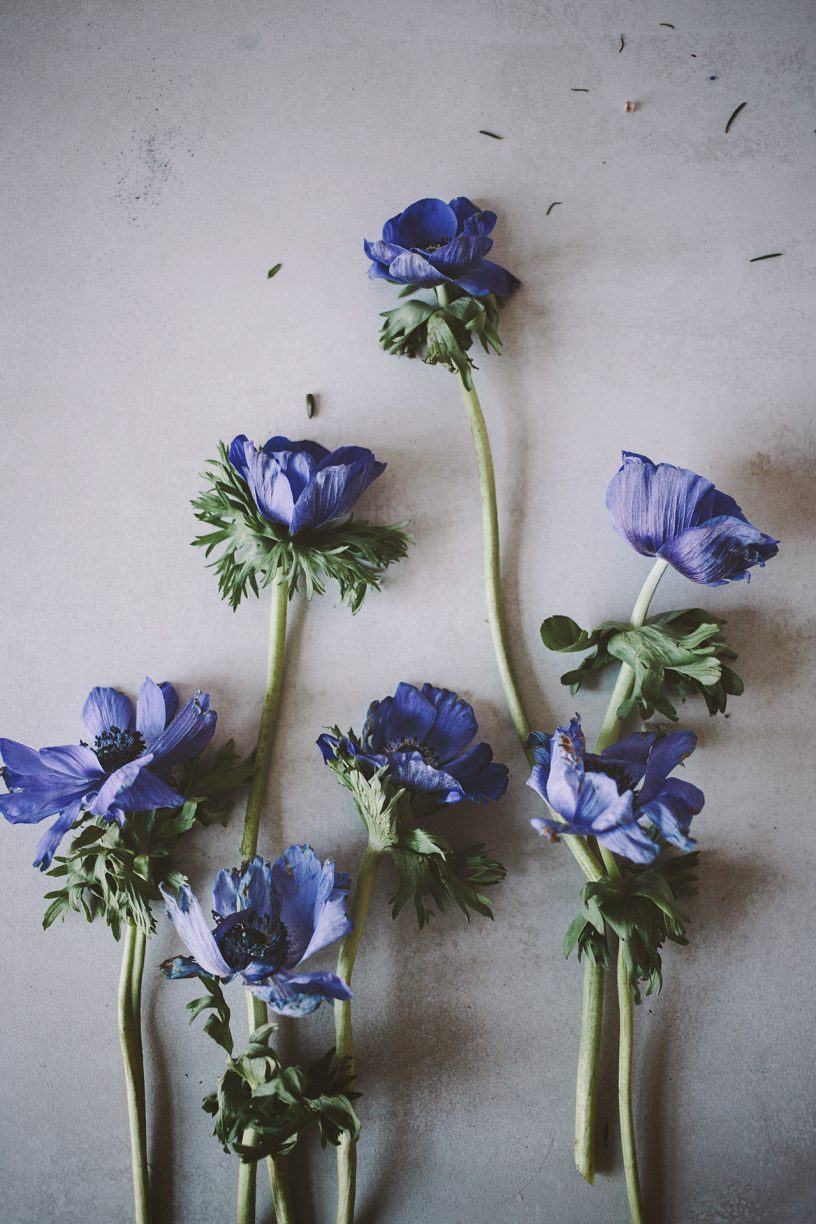 After I´m finished with the Flatlays, I will begin to be more playful with the flowers and I might cut the flower heads off in order to photograph them in new ways. Like in the photo below, where I placed the flower heads on black paper and then photographed them close up. This really creates such an artistic look – it´s an intense story of the structure, texture and curves of the flowers.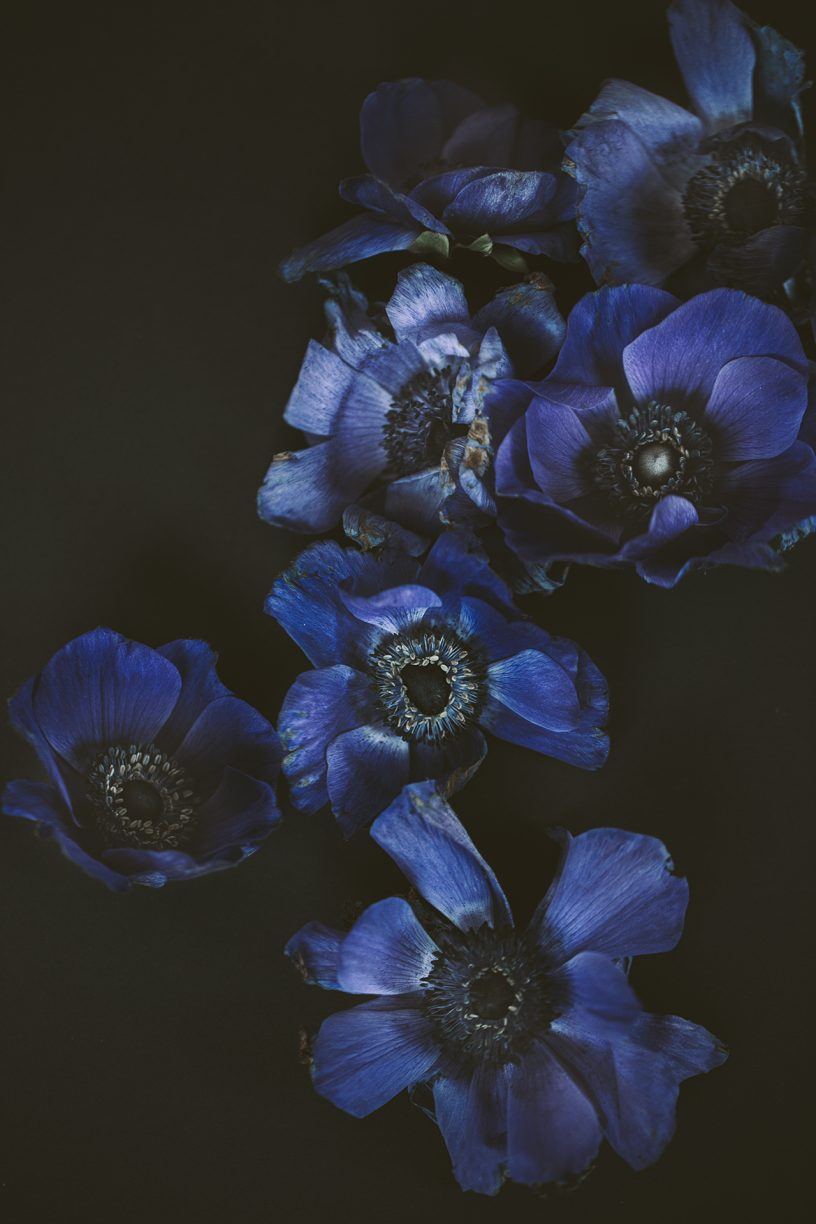 Below, to the left, you can see the RAW file of the flower photo. I wanted to create a moody desaturated atmosphere and you can see how it turned out after I edited it. This is of course a technique I teach in my upcoming photography course in March.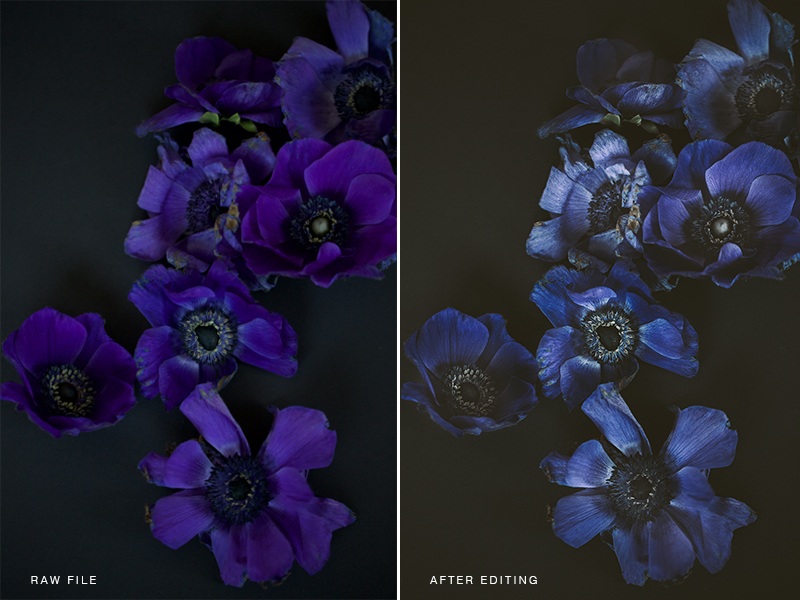 If I have had more time I might have done a flower crown or a wreath for the wall with the flower leftovers, or placed the flower heads in a milk bath, or perhaps left them to dry. Dried flowers makes beautiful props for still life photography.
That´s it. I hope you are excited to grab some cheap flowers next time you go to the supermarket. Challenge yourself to see how many different types of photos you can create with those same flowers. You might not be happy with all of the images, but remember not to go for perfection – go for learning. And if you´re lucky you might even get ONE great photo fit for your portfolio!