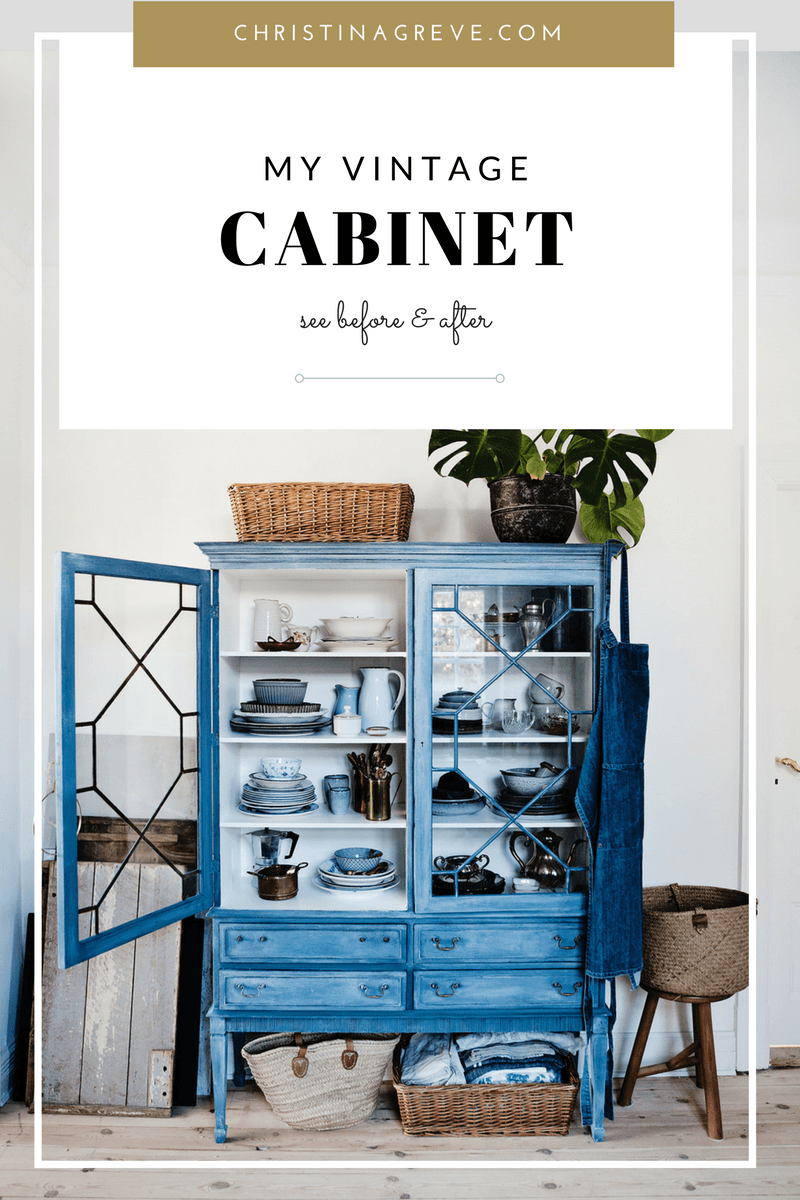 A few weeks ago I moved into my new home and studio and I´ve been super busy getting everything organized so it feels heartwarming and welcoming.
It´s a big house – almost 100 years old with beautiful features and plenty of charm, so styling it carefully is important to me.
After being focused on the family rooms for a while, I´ve finally been able to start the process of designing my new workspace/studio which I´ve decided to name Atelier Stillness.
I plan to host many workshops here in the future and the first one in May is almost sold out – only 1 seat left. I´m truly looking forward to this live workshop – it´s going to be an epic experience with fabulous creative women coming from all over the world! I can´t wait to meet them!
So you can imagine I want my studio to be inspiring to work in and also practical. The first thing I desperately needed was a closet for storing my props. I have too many props and I´ve been sorting them out – prioritizing which props fits my style the most.
I like my props where I can see them, so I can be inspired by their colors, shapes and textures. Therefore, I decided to get a glass vitrine cabinet. By coincident I found this old vintage cabinet while shopping at a secondhand store with my daughter.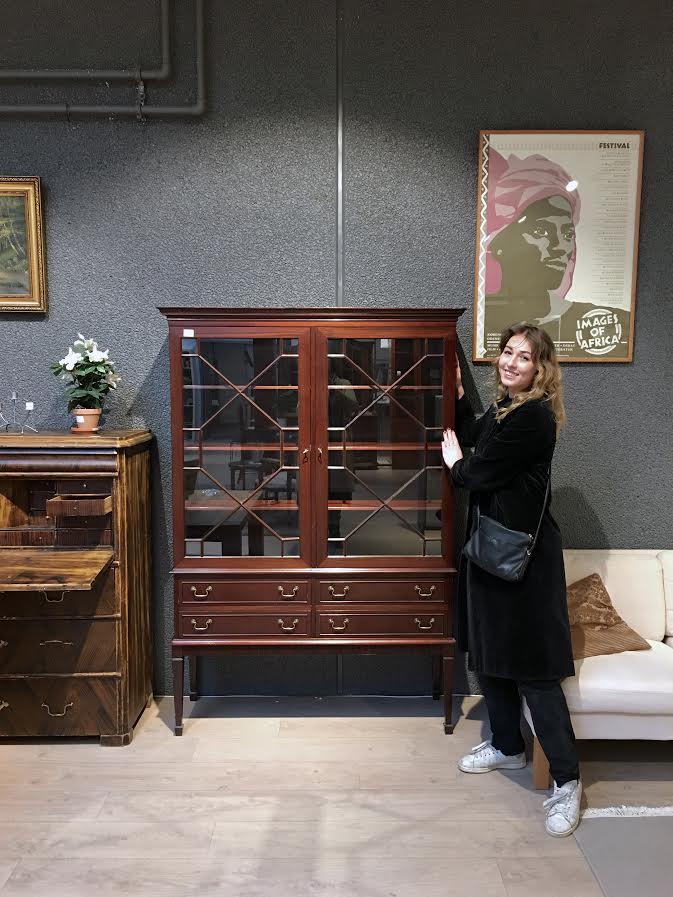 I thought it was really ugly when I saw it in the shop, but I could see the potential in it and I honestly felt drawn to the cabinet….like we belonged together. So I decided to give it a chance.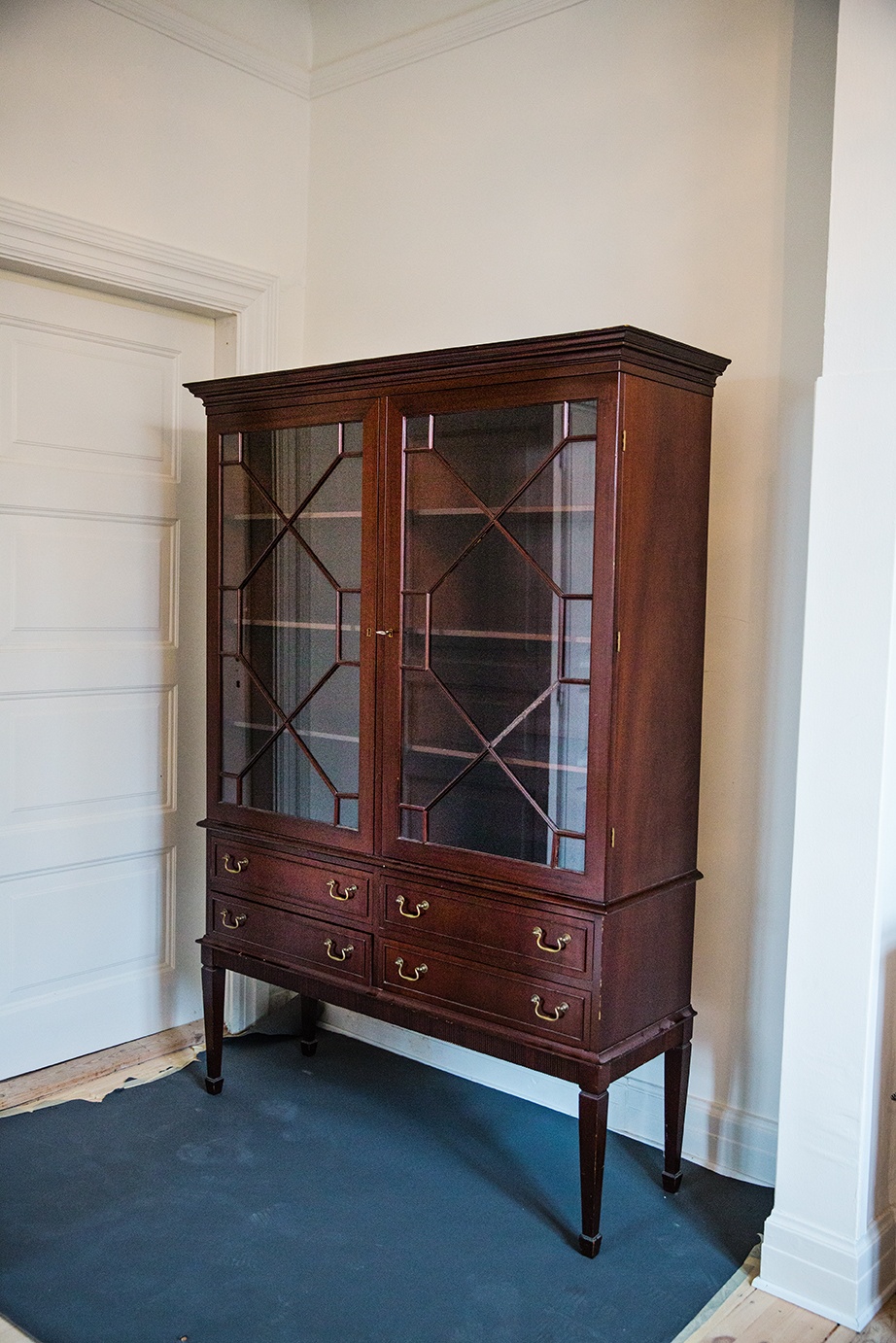 I knew I wanted to paint it and I was going for a blue washed vintage mood – kind of like old Swedish style.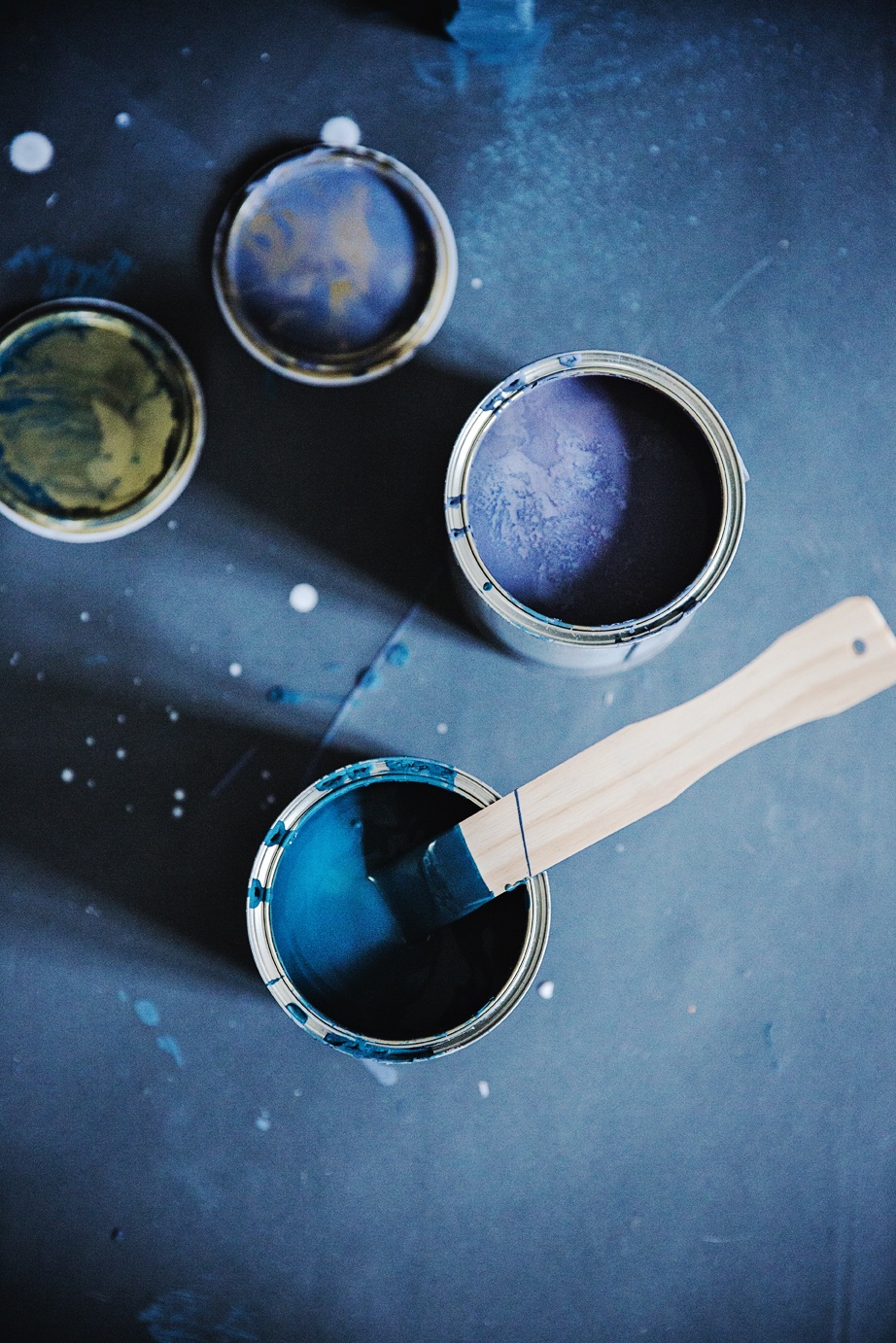 I mixed two colors; a dark blue and a purple and painted the cabinet. Then I took some white paint and used it for the inside. I cannot tell you HOW many hours it took me – but it was a lot! It was hard work but in the end I think it was worth it.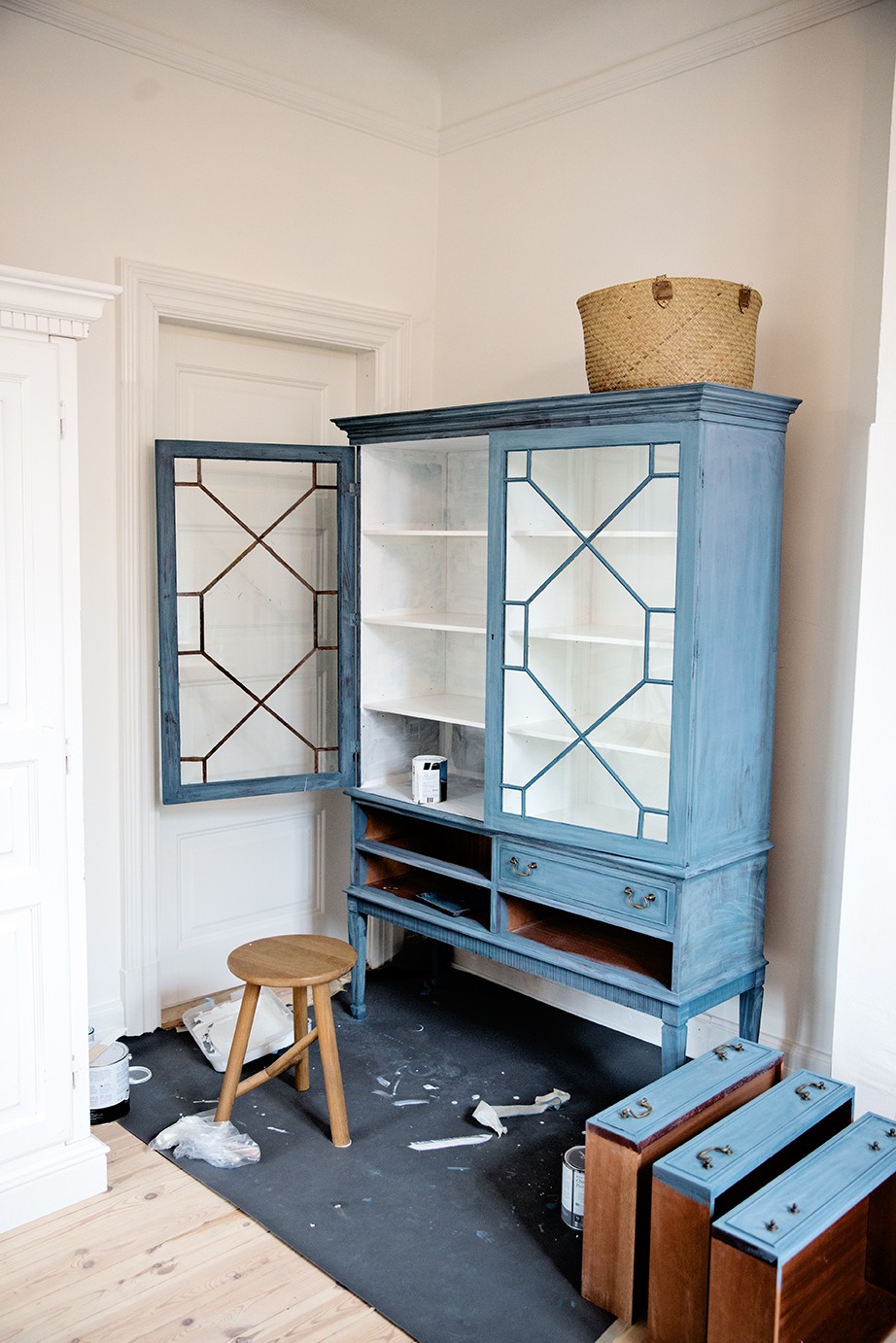 I played with different painting techniques to get the look I wanted and also used different types of wax to create the patina.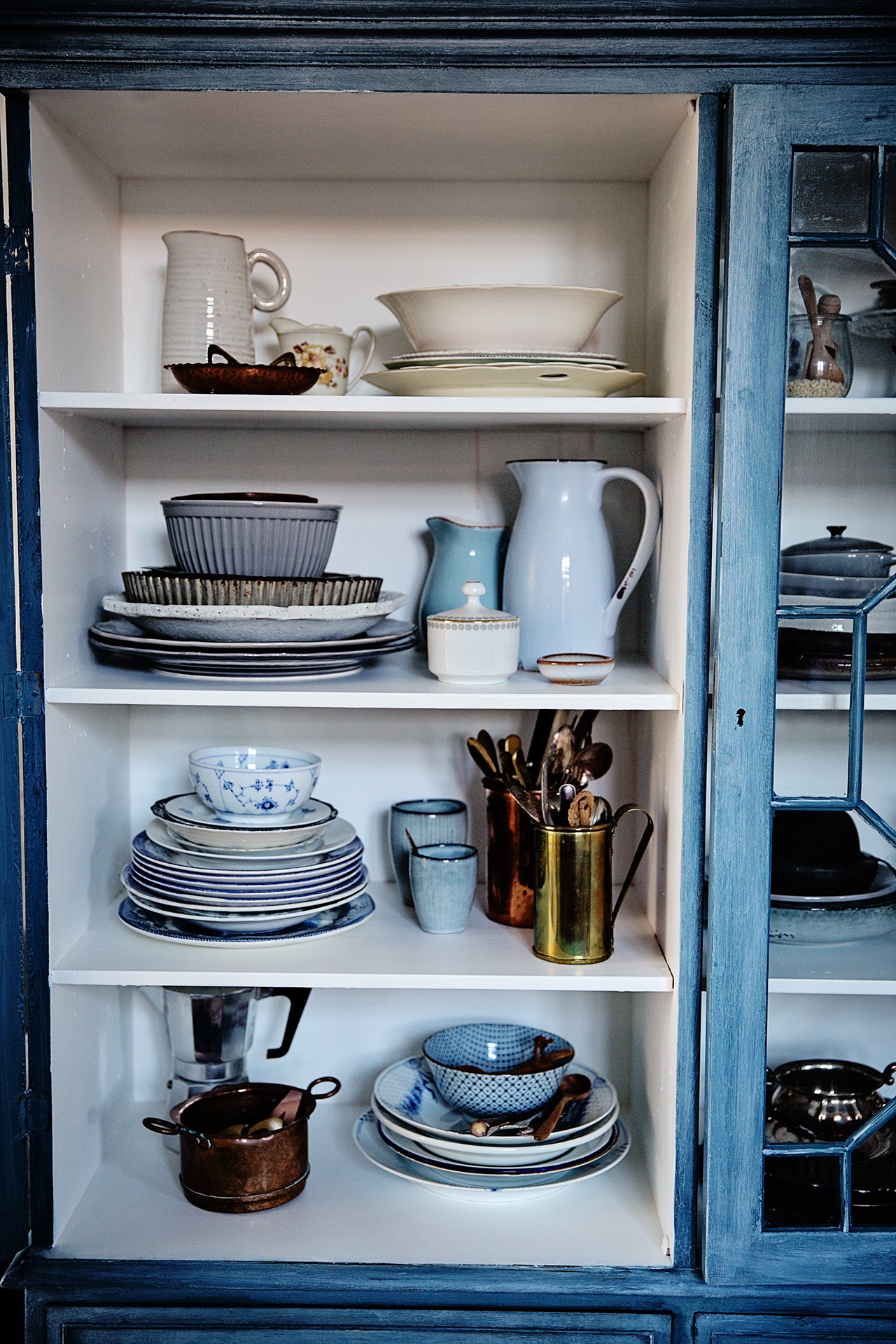 I´m very pleased with the result. It´s going to be beautiful and very practical to have in my studio. I hope you like it too.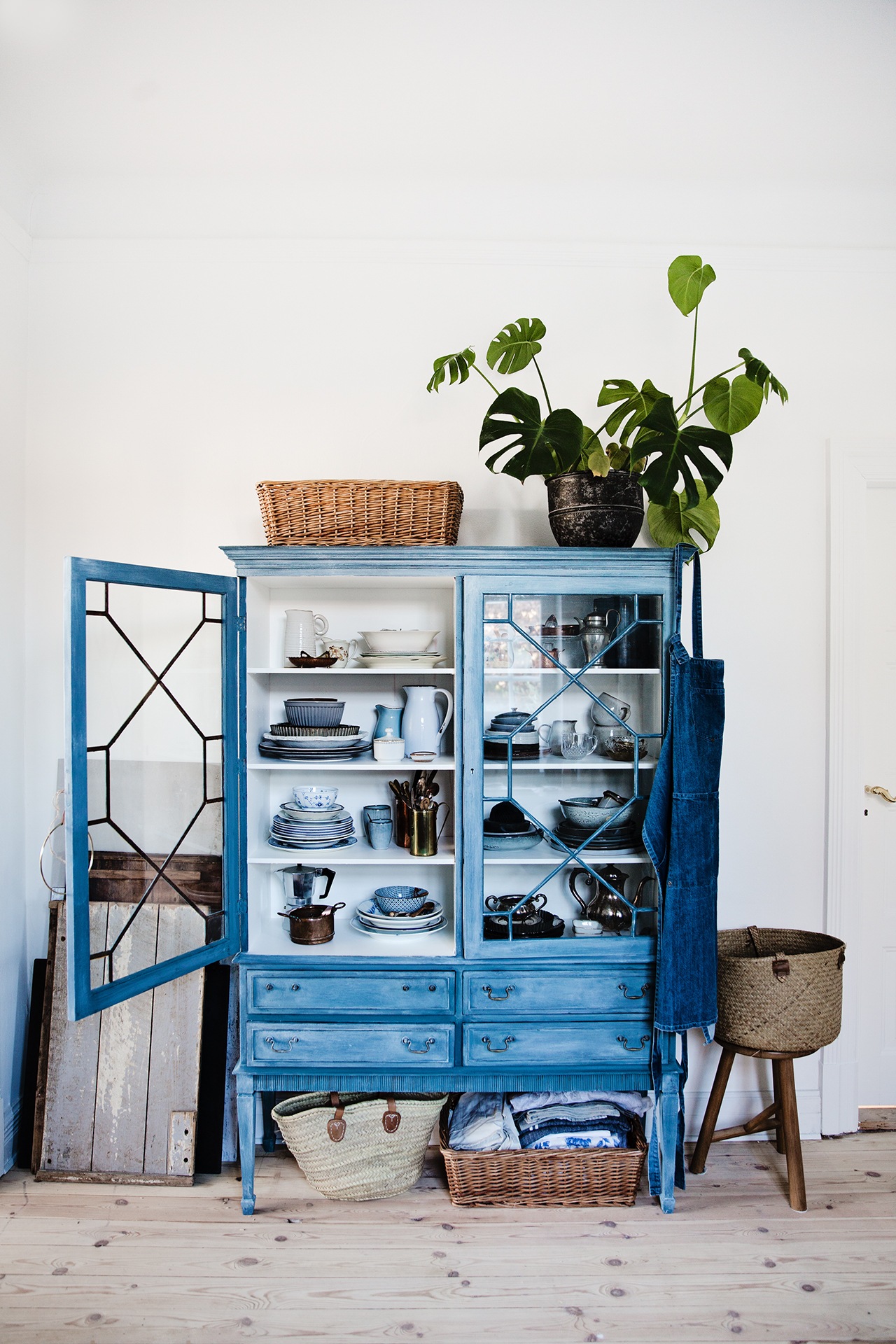 PS. I forgot to put the last two handles on the drawer before I took these photos…as I said I´m slowly getting there…haha…