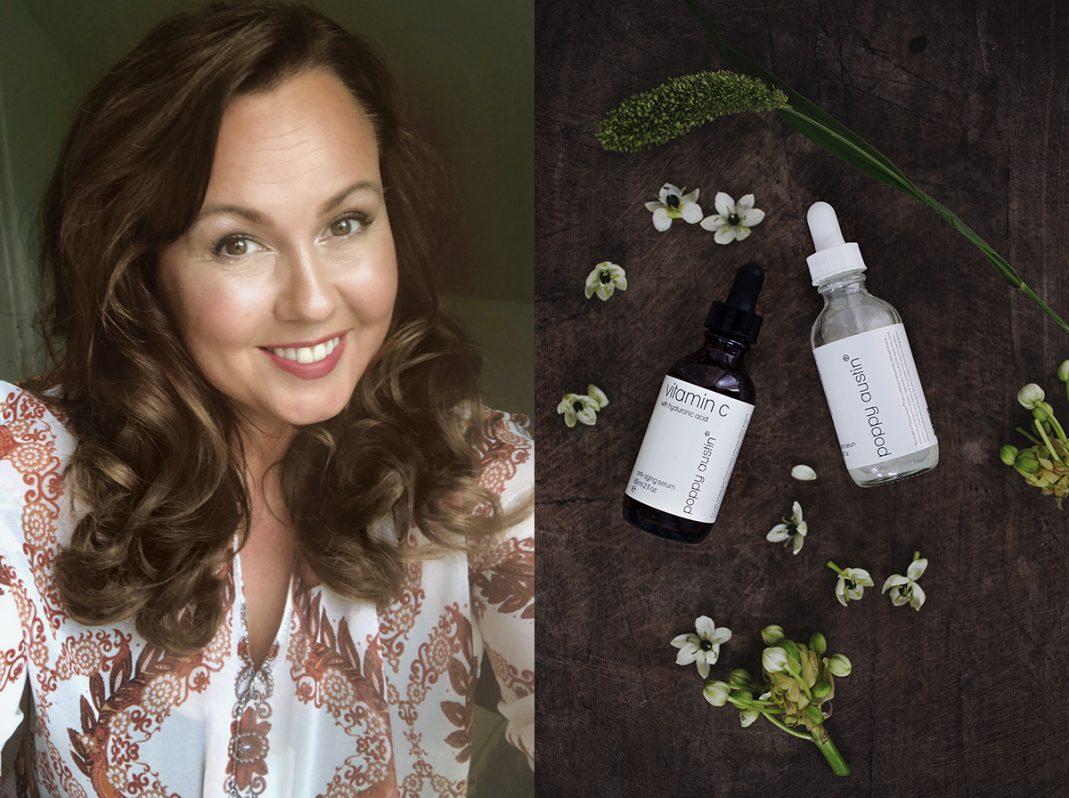 I've been asked so many times to share some of my beauty tips and skin care routine. So today, I'm going to reveal a few of my favorite products here on the blog.
Just to be clear; I'm NO beauty expert. I'm just a 45 year old women who cares about my skin and my health. I like to experiment and test the newest anti-age stuff and maybe you'll find some inspiration below for things to test yourself.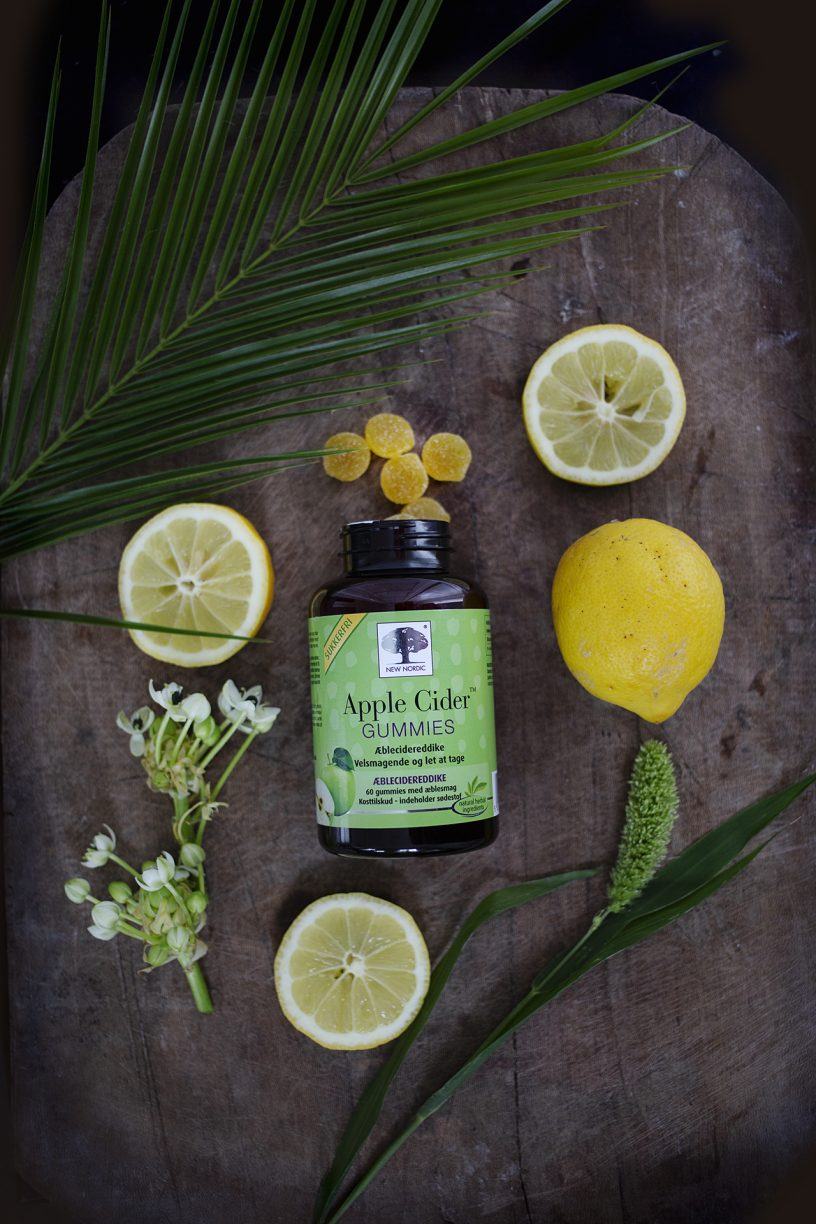 Appel Cider Gummies
Apple cider vinegar is a popular natural remedy for a variety of health issues. This includes weight loss, reduced cholesterol, lower blood sugar levels and better digestion.
It has been used for centuries as a health drink and now for the first time ever you can take it as gummies.
I´ve only been testing the Apple cider vinegar gummies for two weeks now, but I love how it reduce my sugar cravings and calms my digestive system + they contain over 30 different vitamins including vitamin B and A. Great for both the mind and the skin.
(Apple Cider Gummies by New Nordic)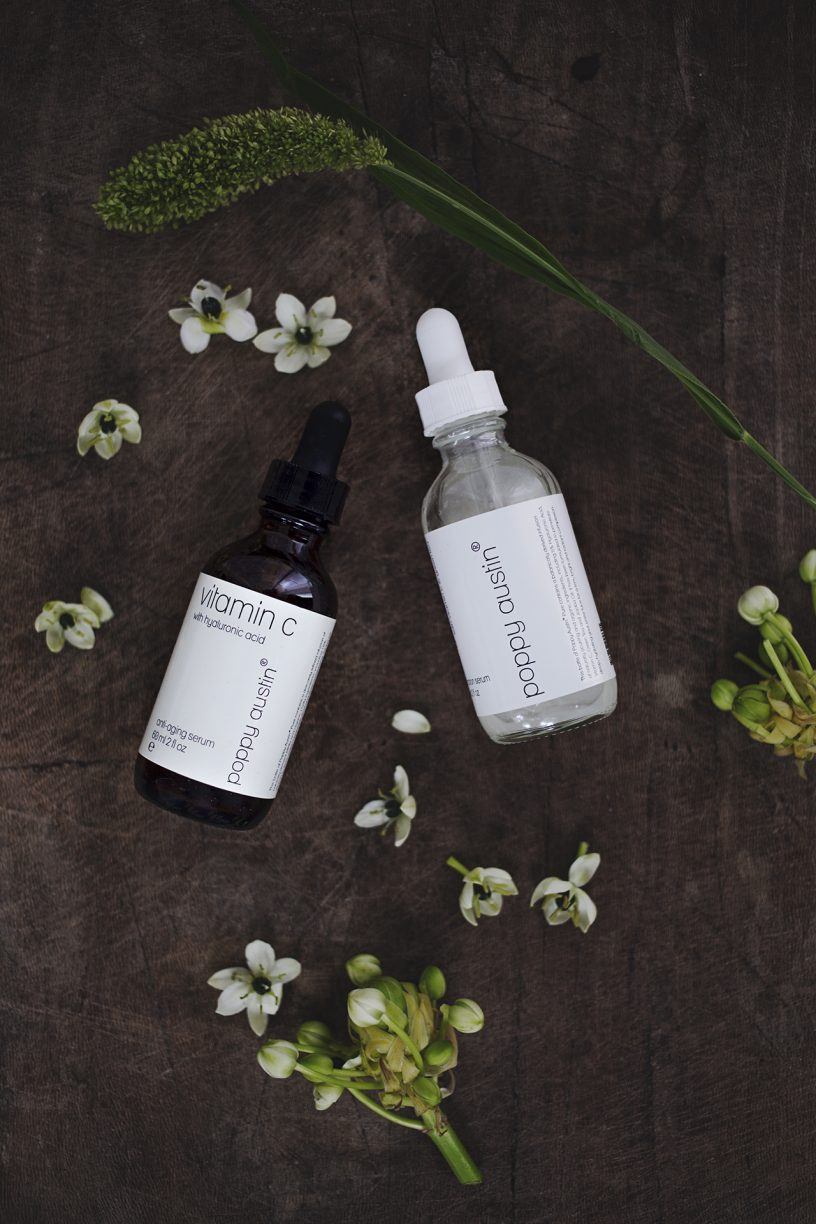 Vitamin C Serum & Hyaluronic Acid
Say goodbye to boring, lifeless skin. I use both serums in the morning and in the evening. They give my skin instant glow. One of my skin care goals is to keep my skin super hydrated and by using serum I can make that happen.
Vitamin C serum is proven to stimulate collagen, making your skin appear more youthful, vibrant and alive. The antioxidant properties can also improve skin damage caused by the sun, and help your skin look brighter.
I use the vitamin C serum first and then I apply the Hyaluronic Acid Serum (both from Poppy Austin) which is full of antioxidant to help with anti-aging. I apply them to a clean face before I add cream and/or make-up.
You get 60ml when you buy a bottle of serum from Poppy Austin. I love that because most serums only contains 30ml. They last 2-3 months and are priced between $22-30 USD. (I buy them on Amazon.)
(Vitamin C serum & Hyaluronic Acid by Poppy Austin)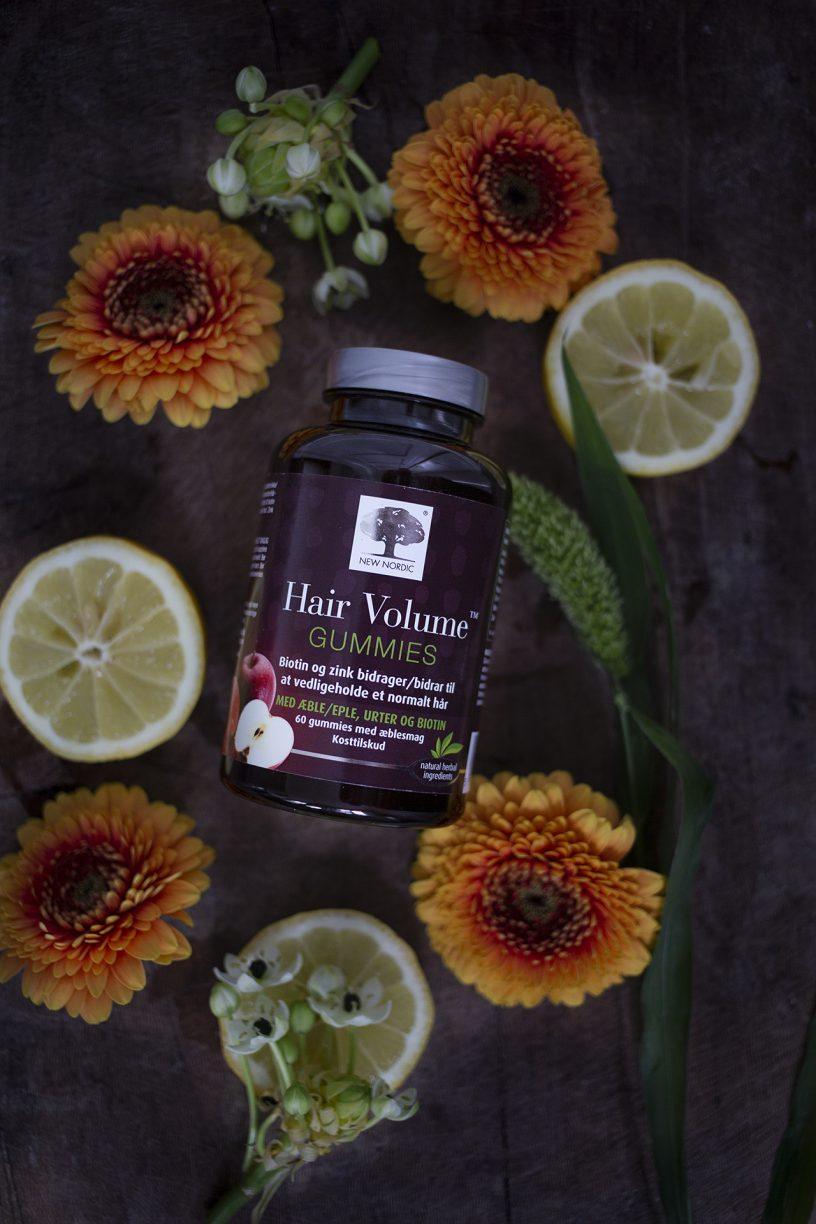 Hair Volume Gummies
Ohh, these are my favorite vitamins in the whole world! They taste super delicious and they WORK! I've been eating two gummies every day for the past two months and I'm loving how healthy and "liftet" my hair feels.
I've noticed that I use almost no hair styling products anymore due to the wonderful texture and volume my hair has gotten. I cannot recommend these hair volume gummies enough.
(Hair Volume Gummies by New Nordic)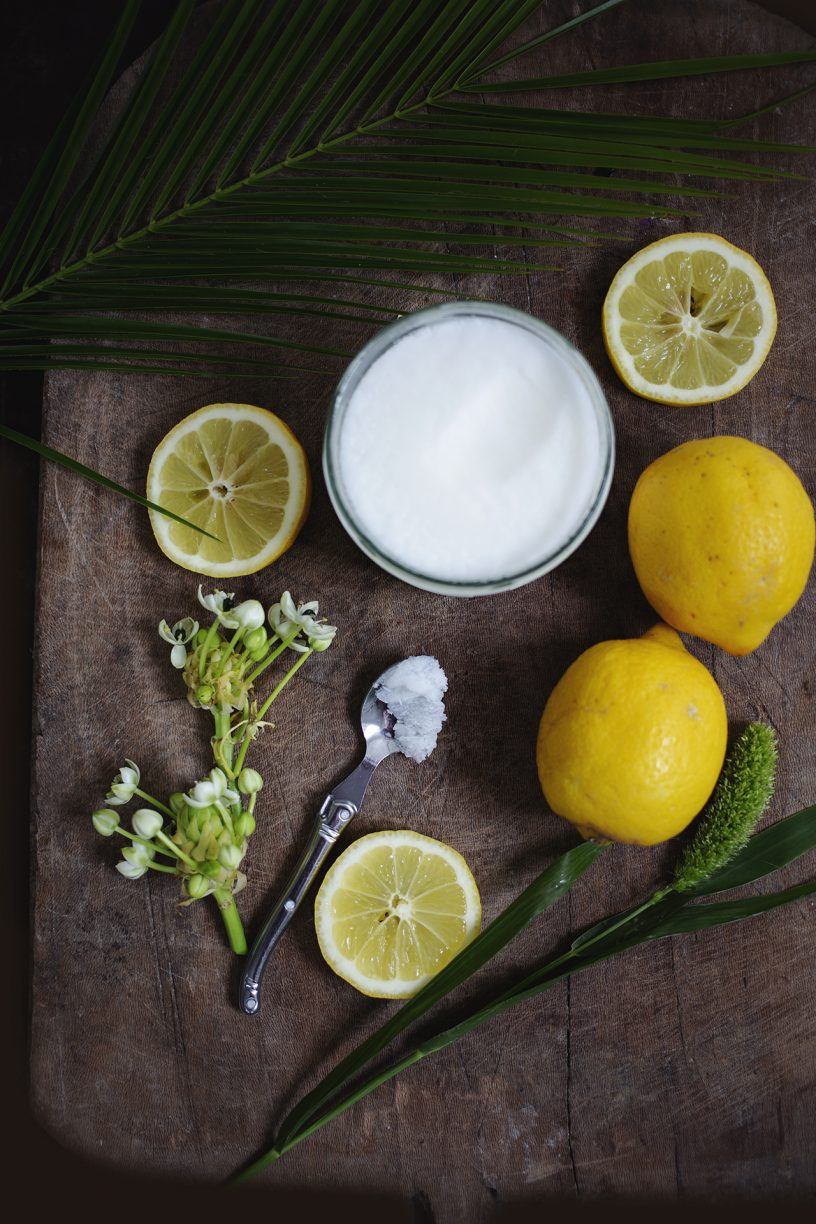 Organic Coconut Cream
I'm crazy about coconut cream. I put it in my morning smoothie or in morning coffee to boost my energy + I also use it to rejuvenate and heal my skin.
I make a homemade facial mask by mixing 1 tea spoon coconut cream with one tea spoon of organic honey. Then I splash it on my skin and wait for about 30-60 minutes. I do this about once a week.
I really love to put a spoon of coconut cream in my morning coffee, but I always make sure to use the one with "neutral taste". When I do this I can easily skip breakfast + I have plenty of energy for exercise and work.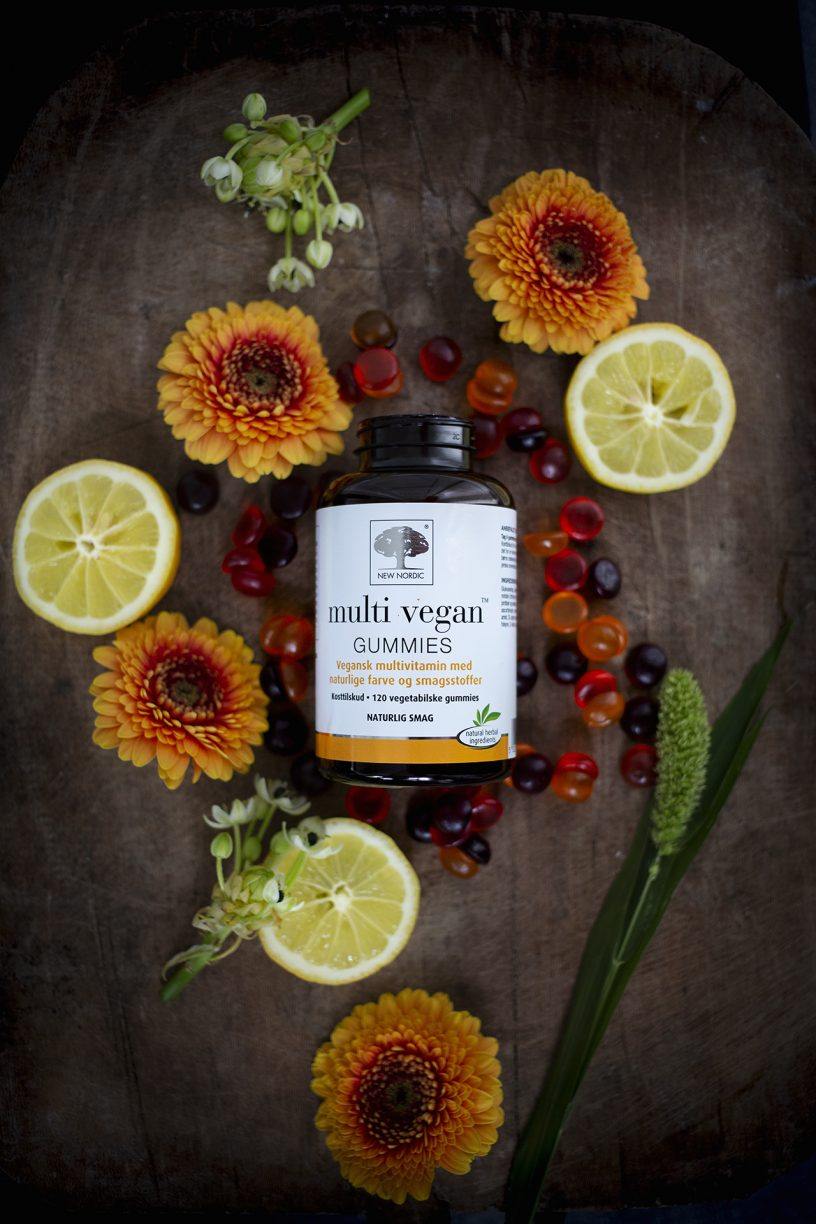 Multi Vitamin Gummies
You've properly noticed already that I'm a BIG fan of gummies. That´s because I struggle to swallow pills. So after I've discovered gummies I have no problem taking my vitamins anymore. (my mom would be so proud of me..haha..) I take four multi vitamin gummies a day with a glass of water.
(Multi Vitamin Gummies by New Nordic)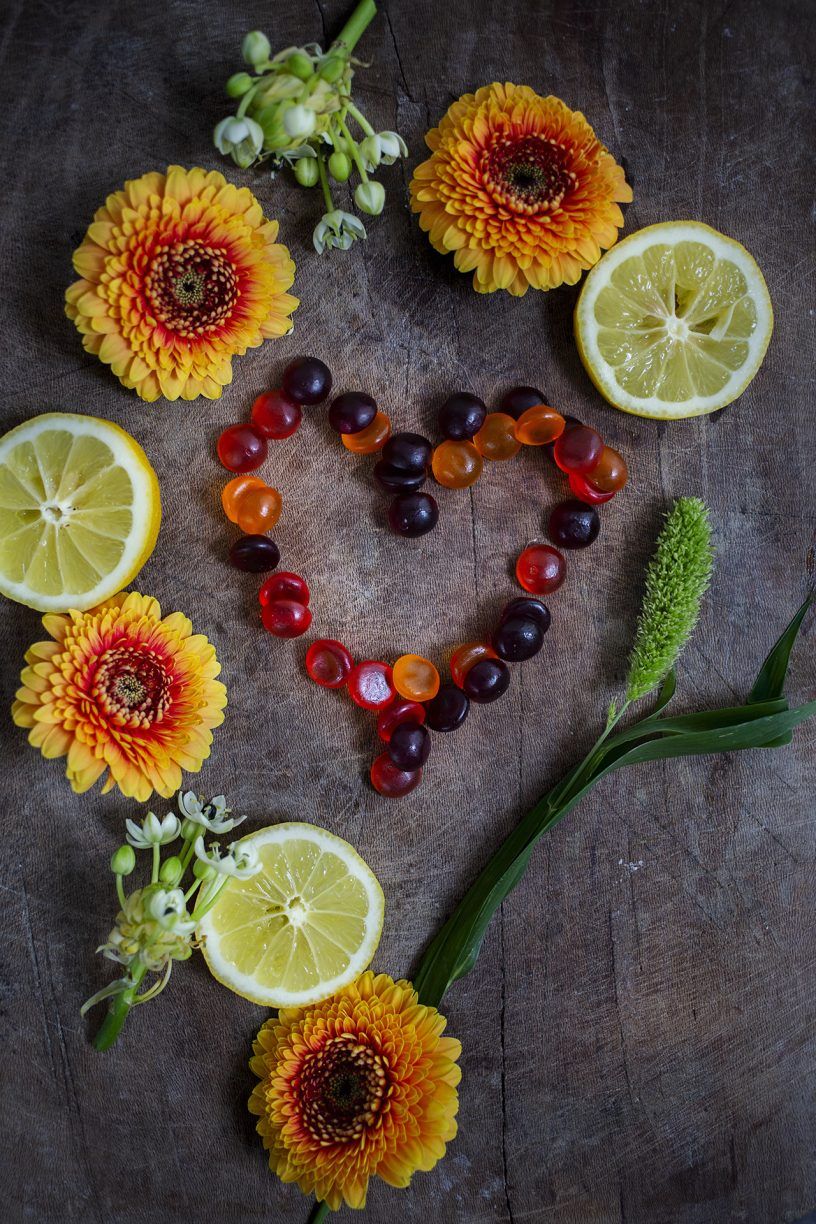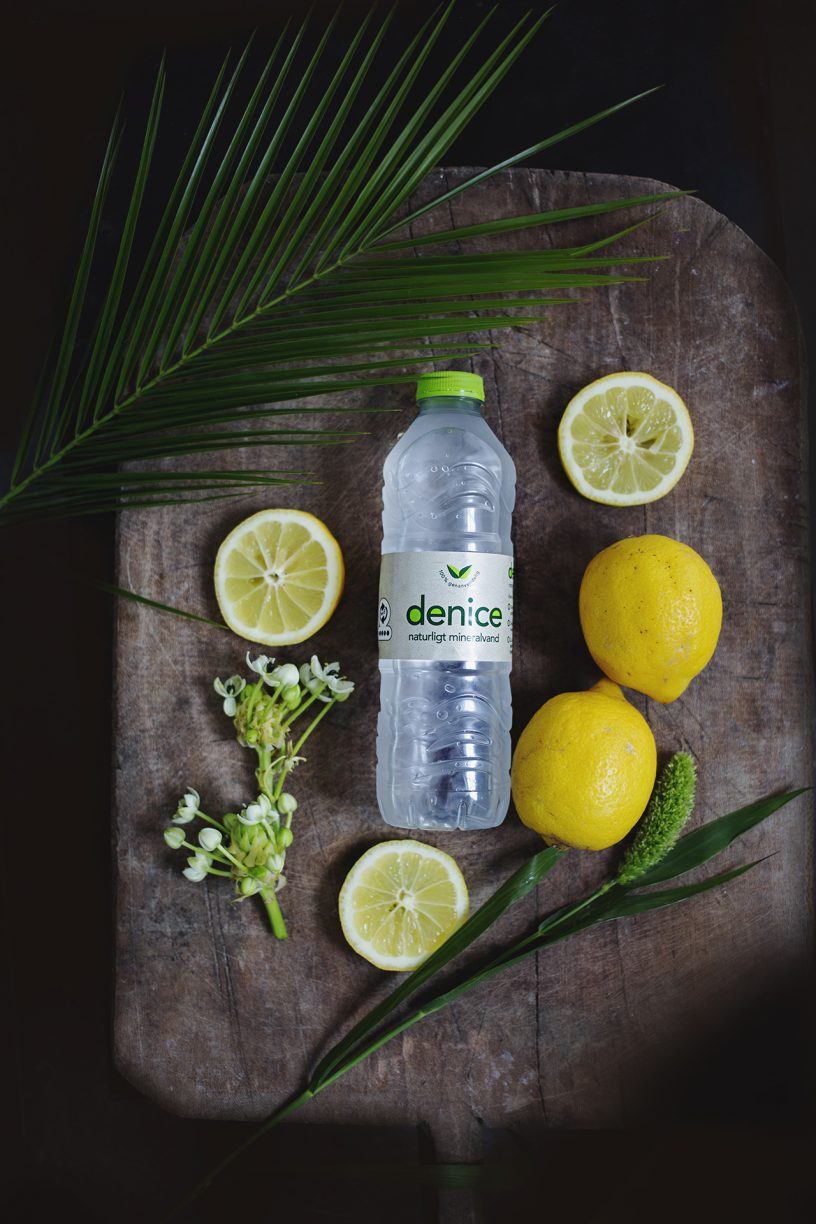 Water, Water, Water
Perhaps the biggest secret to beautiful skin is to make sure you are hydrated day and night. It doesn't matter how good or expensive your beauty products are if you're dehydrated. It shows in your skin immediately. If you find water boring you can spice it up with lemons, mint and/or cucumbers.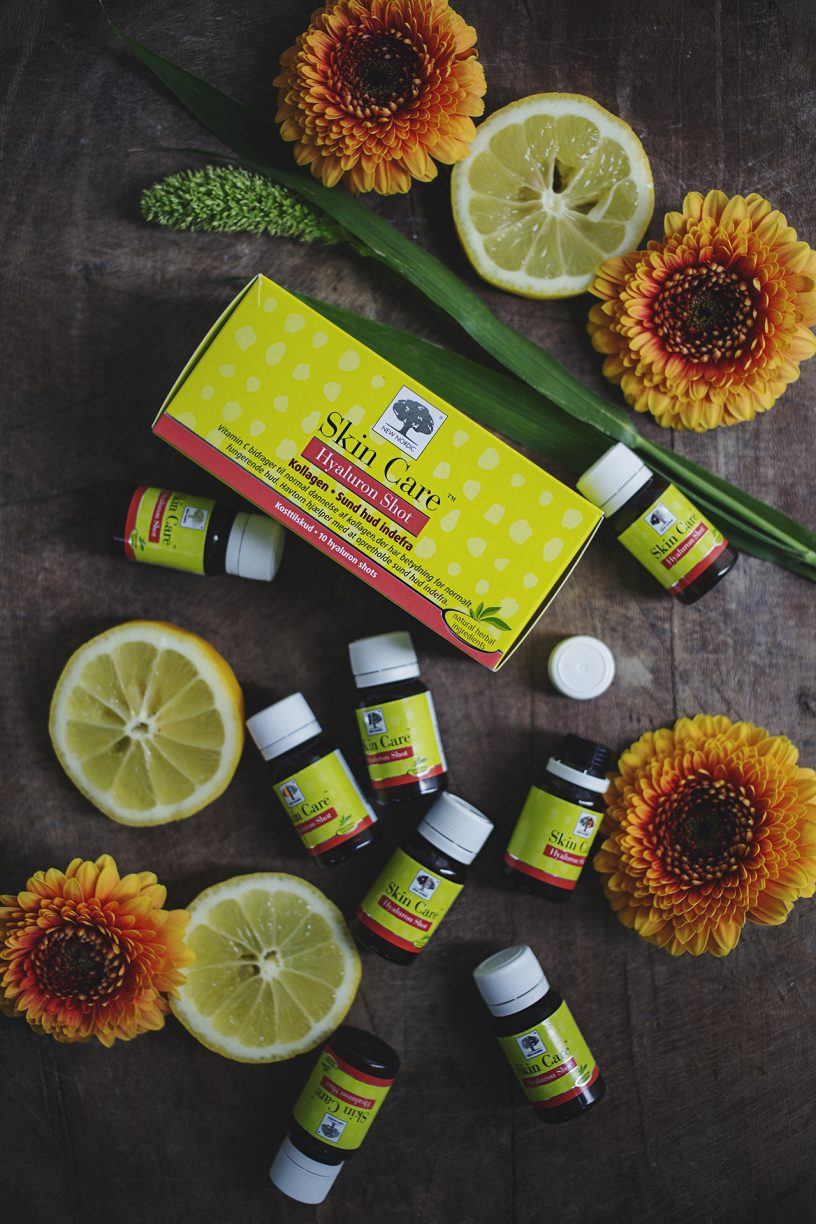 Hyaluron Shots
Hyaluron shots works from the inside out. It boosts skin Collagen production, increases skin firmness, reduces wrinkles and soothes irritation.
I like the idea of not only taking care of my skin on the outside, but also make sure it is hydrated from the inside. I feel my skin looks more fresh, plump and dewy. I keep these mini bottles in the fridge and take one shot every morning.
(Hyaluron shots by New Nordic)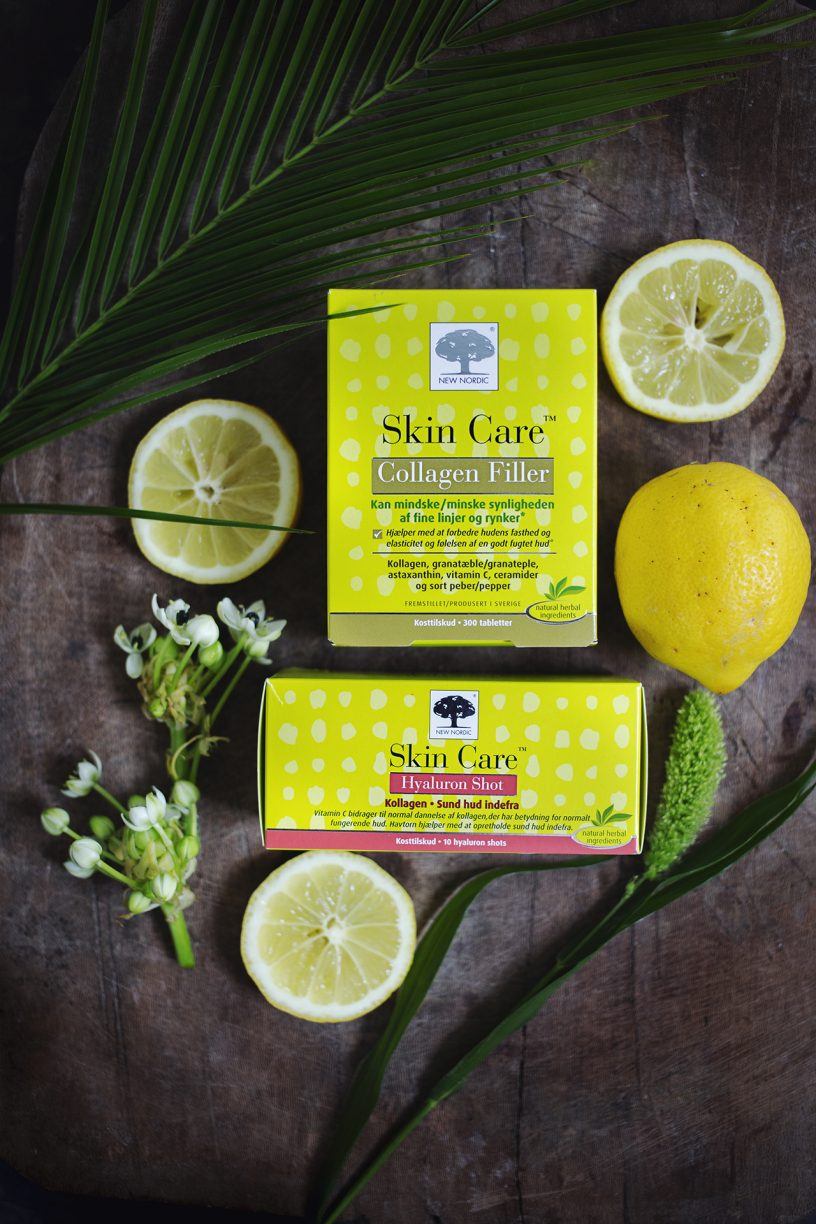 Oil Pulling and Hot Cloth Cleanse
Last but not least. I wash my face really well before I go to bed. Off with the makeup and then cleanse with warm water and a cloth.
First I use a balm or cream cleanser to remove makeup. Then I use facial oil (I prefer Jojoba Oil) and massage it into my clean damp skin (face and neck). Then I take a clean cloth and soak it in hot water. (IKEA has some fantastic white cloths in their baby section which I buy cheap and I use a clean cloth every evening).
I lay the warm cloth over my face, so the steam can open up the pores and help the cleanse – this is so therapeutic! Finally I follow up with serum, and night cream.
That's all for now. I hope you've found some inspiration. Remember, because we are all different and have individual skin and hair, not everything will work equally on everyone. You have to test and experiment to find what works for you.
Warmly,
Christina
PS. This post is not a paid post and I don't get paid if you buy one of the products above. I was gifted a few products by New Nordic after they discovered I was a big fan and for that I'm very grateful because I really do use and love their products.