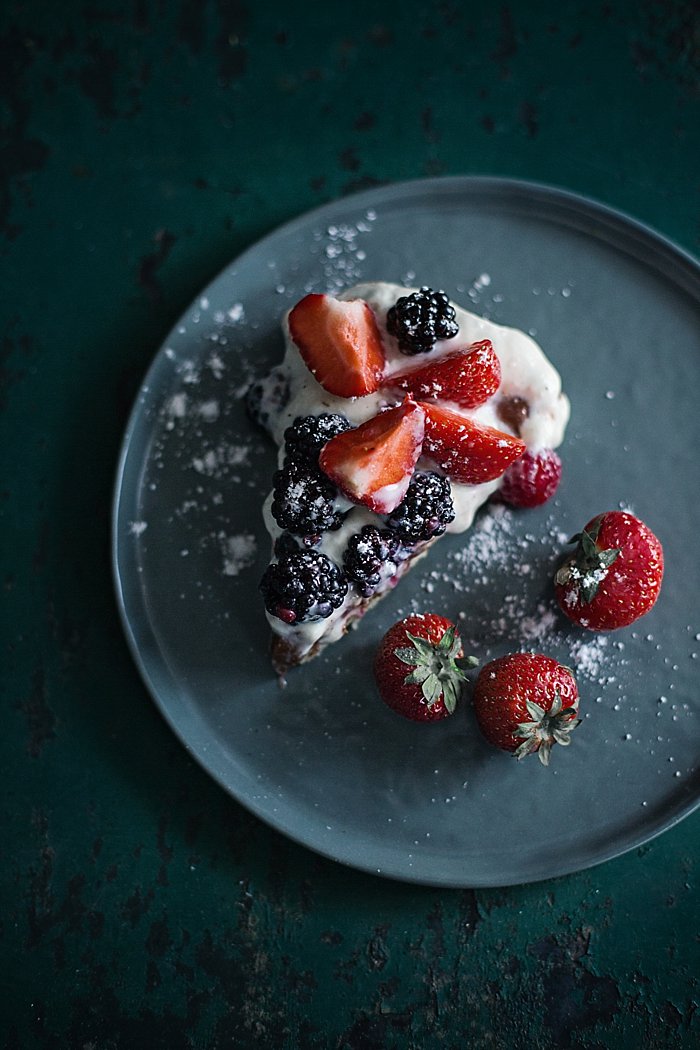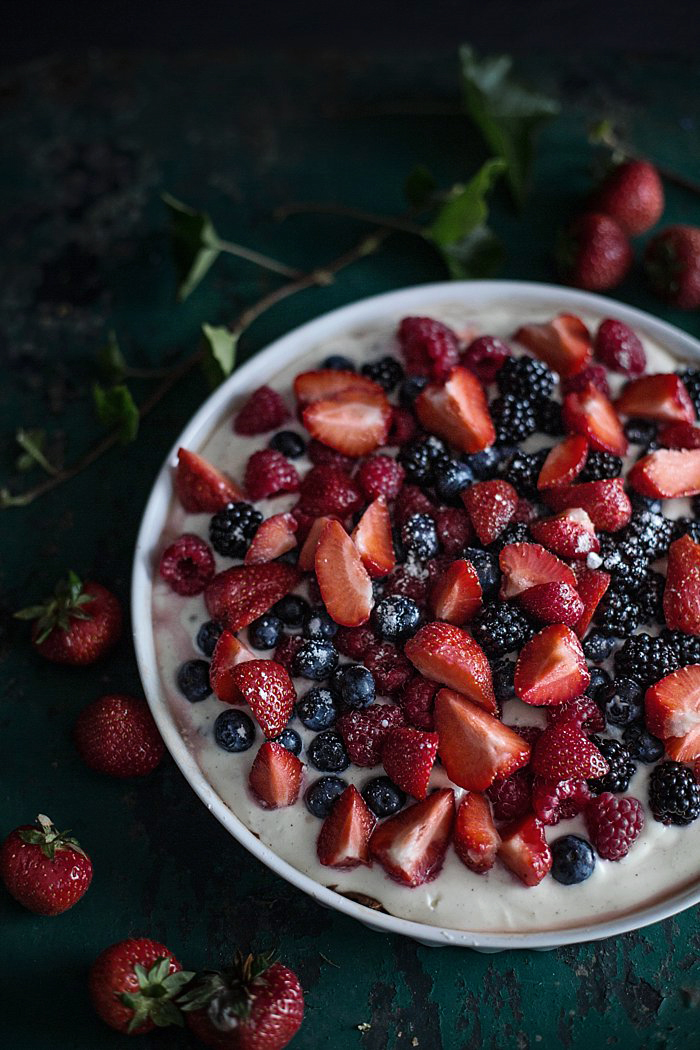 Fresh berries are simply super delicious! I love to eat them as healthy snacks during summer –  but nothing signals summer vacation like a homemade danish berry tart dessert. It´s easy and quick to make and perfect with a cup of coffee or rose wine. This cake always reminds me of childhood.
Suddenly I see myself for my inner eye, as a child running happy and barefoot in my grandma´s beautiful garden. She had a whole field of all kinds of berries. In the middle of the field she had placed a scarecrow, to try to keep the birds away.
My grandma was a master in the kitchen. I loved to study her and help her out. But indeed the best thing was eating the food on the porch overlooking the pool, with the dogs and the cats laying lazy in the sun. Ahh, those summer memories….
[wc_divider style="image3″ margin_top="" margin_bottom=""]
Marzipan Tart with Fresh Berries & Mascarpone Filling
[wc_divider style="image3″ margin_top="" margin_bottom=""]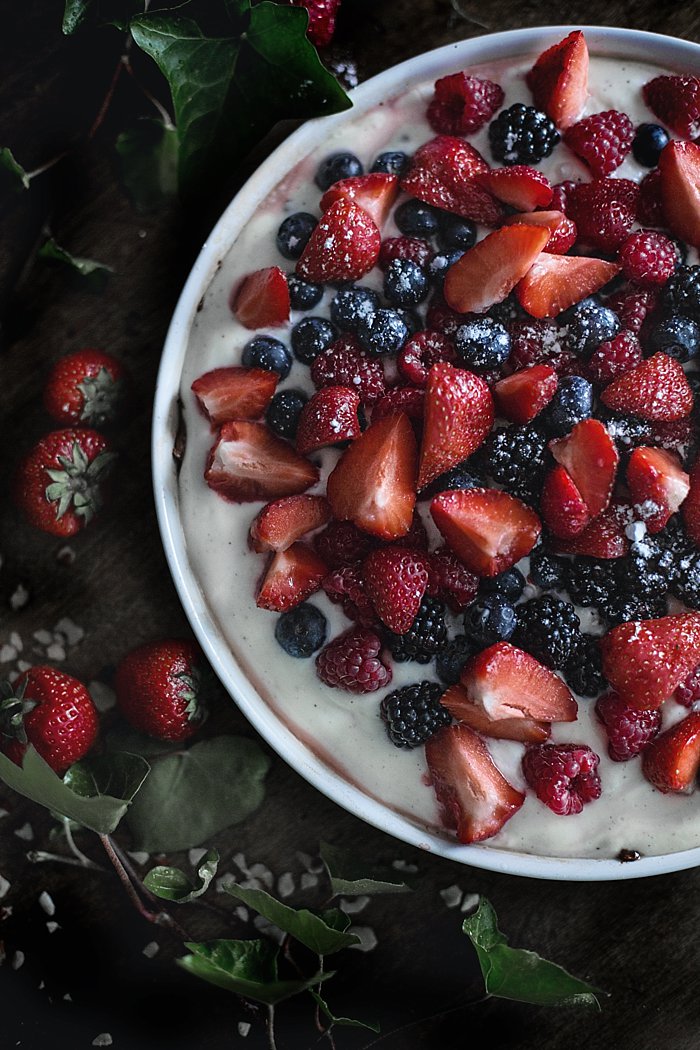 Ingredients
Marzipan Tart:
200 g of marzipan
100 g butter – room temperature
3 eggs
1 dl Wheat flour
3 tbsp. of icing sugar
200 g dark chocolate
Cream Topping:
250 g mascarpone cream
4 dl of double cream
3 tbsp. of icing sugar
Seeds from one vanilla bean
500 g fresh strawberries
Instructions
Heat the oven to 175 degrees.
Mix marzipan and butter in a bowl. Add eggs, wheat flour and icing sugar and stir the dough gently together. Place the dough in the form and bake for about 25 minutes. Then leave to cool.
Once the cake is completely cool, melt the chocolate and spread on top of the cake.
Whip the cream and then add the mascarpone, icing sugar and vanilla. Spread a generous amount on top of the cake. Decorate the cake with fresh berries.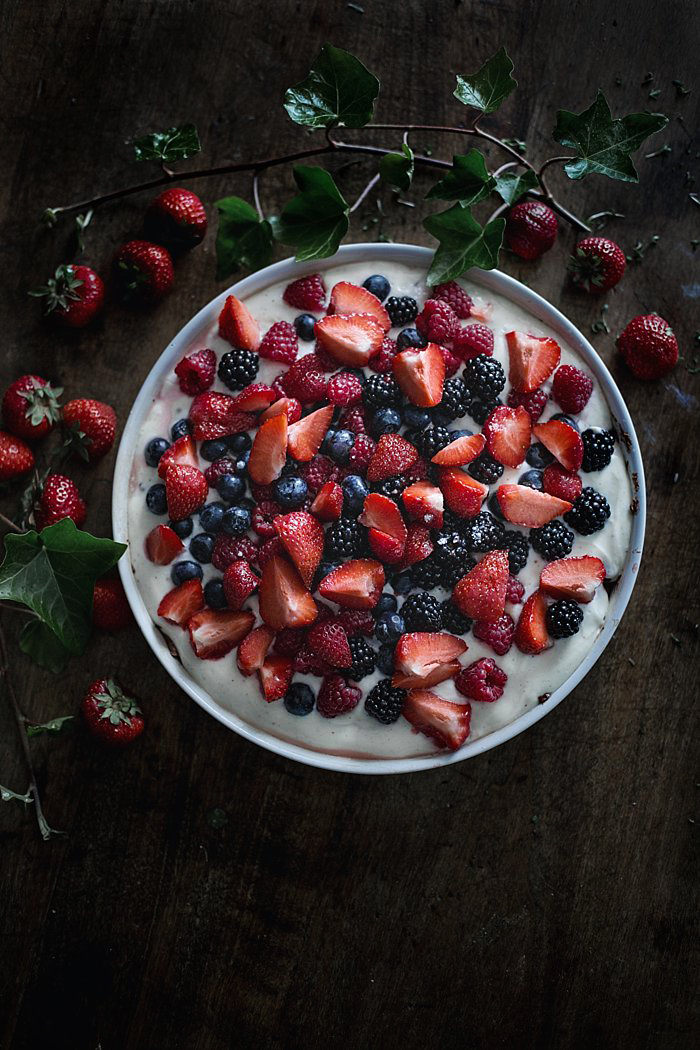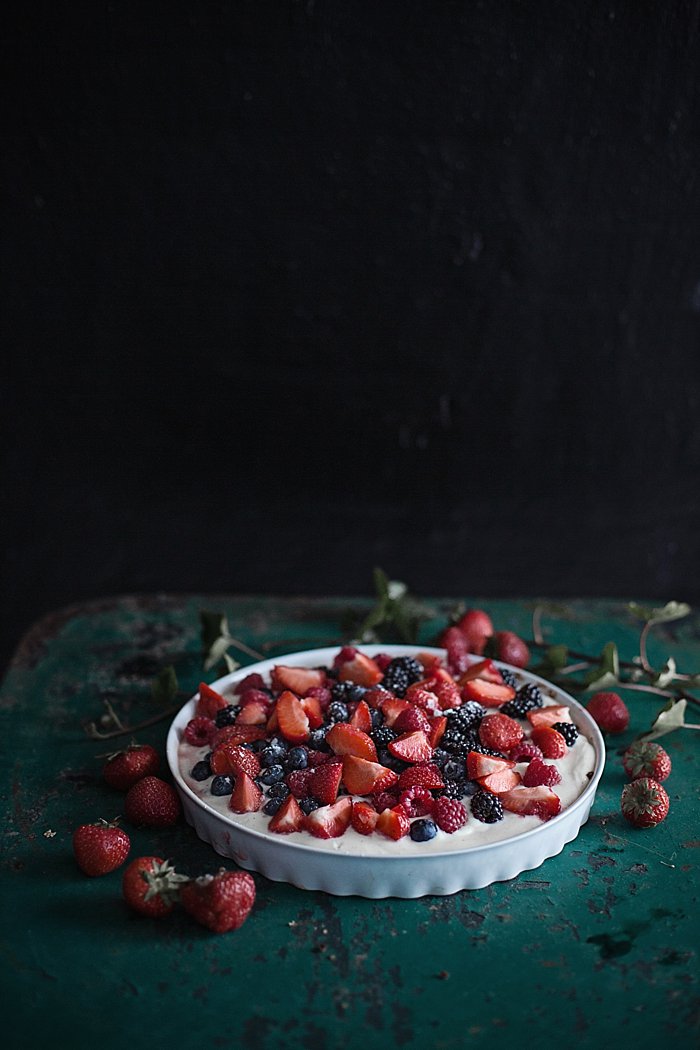 Much Love,