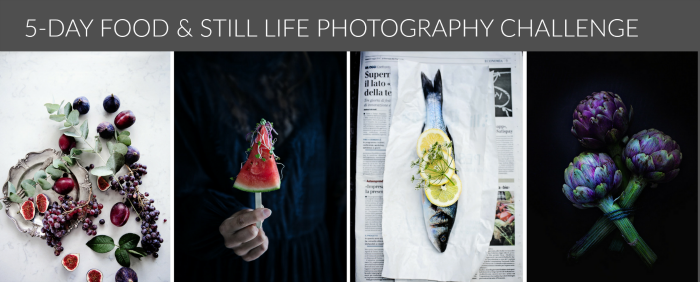 Welcome to day 4 of the 5-day challenge!
Let´s talk simplicity. One of the biggest mistakes I see photographers make is taking too many pictures without stopping to think.
I know sometimes you need to work quickly to capture a precise moment, but with food and still life you have time to stop for a moment, step back and study what you are doing. Look at the composition, the light, the exposure, the setup, etc. Is there anything you can do to improve it?
Be mindful, slow down and allow for small changes and adjustments. If ever in doubt, always keep it simple. Always consider the wow-factor of your image and make sure the main subject/object get all the attention and focus it needs.
You can save yourself a lot of time and errors by taking time to investigate the image you just took. Look at the photo on your cameras viewfinder and consider ways to make it better.
No matter your level of photography it´s always good practice to embrace simplicity. Keeping it simple can help you create a strong visual photo. Clearly you can create simplicity by adding just one thing in your frame, but you can also create simplicity by allowing negative space in your photo.
Negative space is empty space with no props, things or food to interrupt the eyes. Using negative space has the power to create a calming, pleasing look in which the viewer can easily focus on your main subject.
Here´s 3 Steps to Creating a Strong Simplistic Image:
Step 1: Negative Space & The Power of Three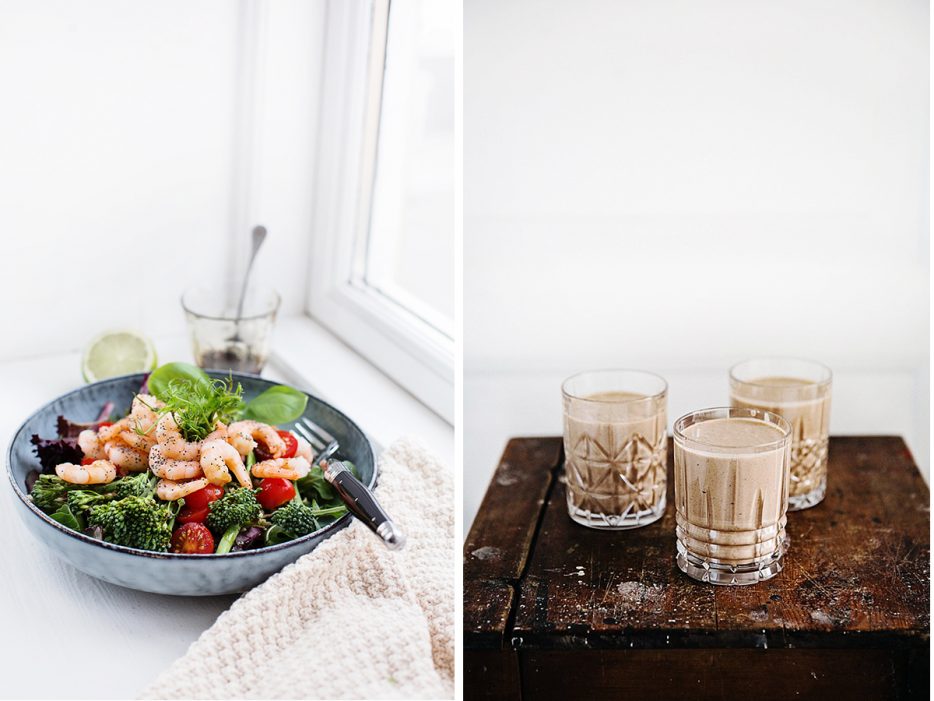 By allowing plenty of negative space (areas of your photo with nothing in it) you automatically draw the viewers eyes to your main subject. In the first photo I´ve placed a plate with food in the window. The window frame ads a sense of storytelling to the photo, in opposed to using a white wall as a background.
Notice how the use of all the white space helps the colorful dish stand out and draw all the attention. In the photo to the right, with the three chocolate smoothies, the background is simply a white door and the surface is a small wooden stool.
No other props are included which makes for a strong clean photo. To avoid a boring composition I´ve added three glasses. Had I just had one glas in the frame it would´t have created the same interest. Styling with the use of three elements is a powerful visual trick to use in any photo.
Step 2: ONE Main Subject & Repetition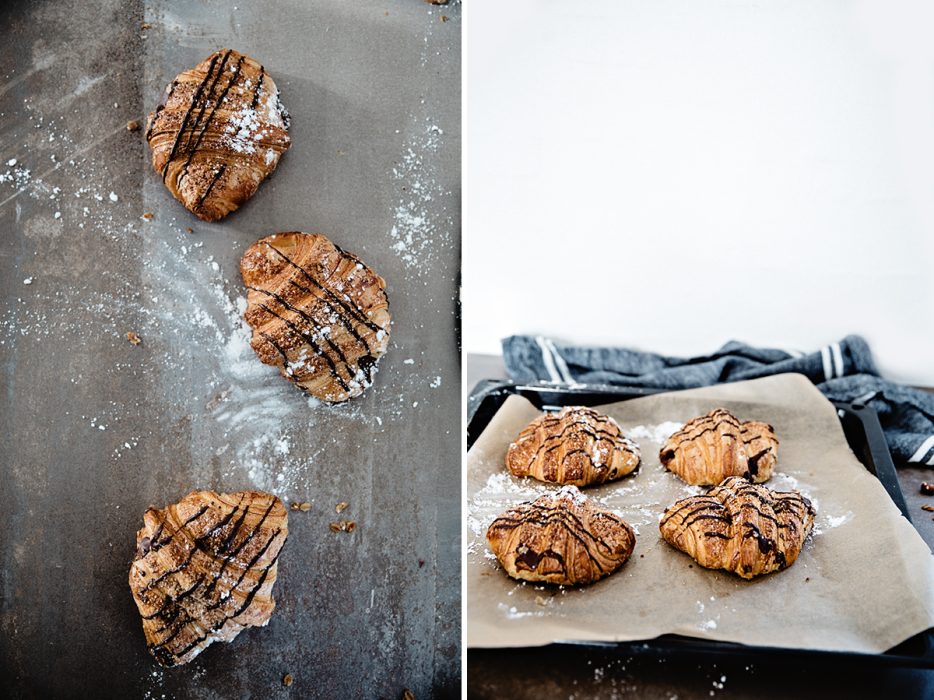 Instead of trying to do too much limit yourself to photographing only ONE object/subject at a time; like one type of flower, one type of bread, one dish, one type of drink and so on. Create a powerful composition using the art of repetition.
Play with the styling by moving several pieces of the same thing around in your frame until you find something that works. Again styling with the number of three is always safe, but try and experiment with different numbers. If you need something extra to make it more interesting, you can add a few extra props – but make sure to keep it simple.
Step 3: Keep Your Props to a Minimum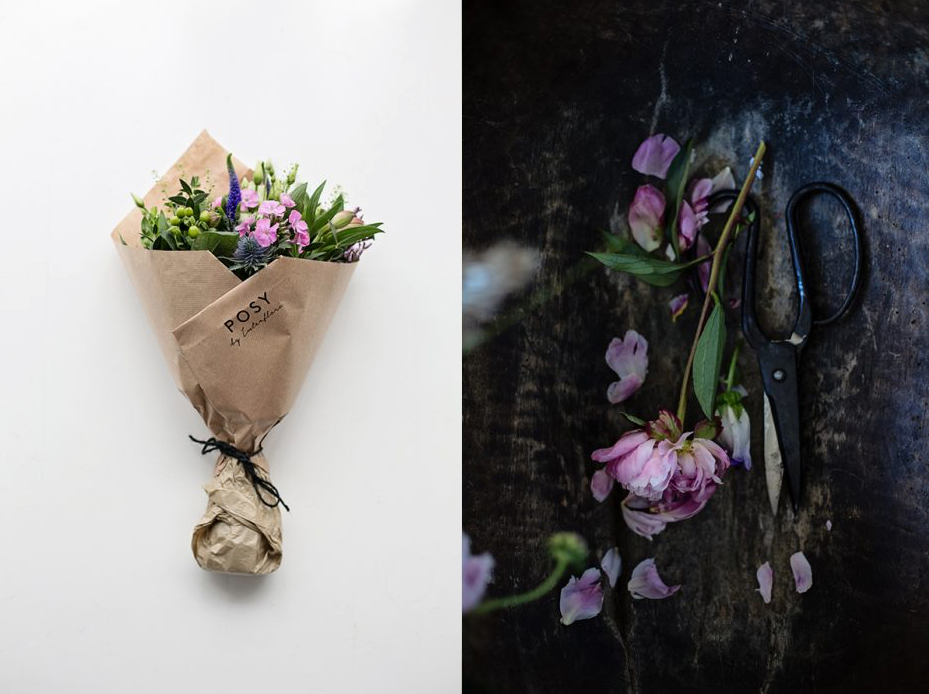 Experiment with having none or just few props in the frame. If you are photographing bread your prop could simply be flour spread gently out on the table. If you´re photographing a flower your prop could be a few flower leaves that have fallen from the flower.
It´s about adding just enough to create a sense of storytelling. If you your image is getting to clean/simple and therefore boring, try using a background/surface with texture. The more interest your surface can create, the less you need to style to ad atmosphere and charm.
TAKE ACTION
Choose one main item to photograph. Play with the art of simplicity. The key is to keep the background completely clutter free, allow for plenty of negative space and if you´re using props, only place a few in the frame.
As you move through the shoot, focus on testing what works. Place your main subject in different ways within the frame. Use the art of repetition, style using three items. Photograph it from various angles. Insert and remove props as you go. Most of all have fun! Don´t take it too seriously. The best way to learn is always by being playful!
With Love,


PS. Do you know anyone who would love to join this challenge? Then simply email them this link; http://christinagreve.com/free-5-day-email-course/ or share the link on social media. 
PPS. Share Your Photo On Instagram. Use the hashtag #slowdownwithstills to share it on Instagram and connect with like-minded. I can´t wait to see your photo!