[wc_row][wc_column size="one-half" position="first"]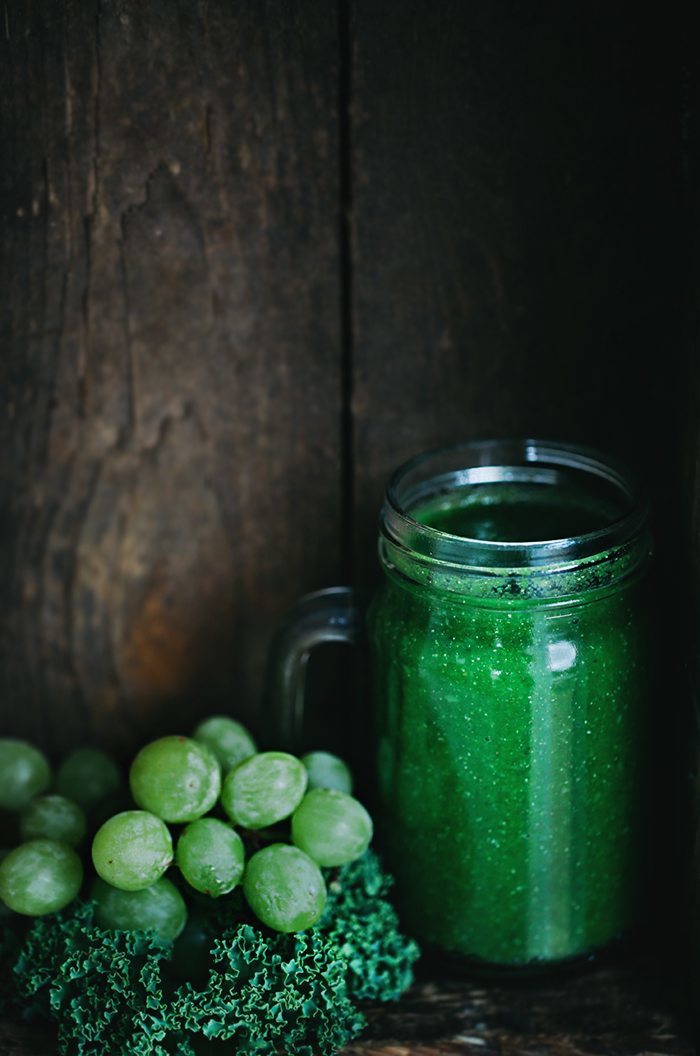 [/wc_column][wc_column size="one-half" position="last"]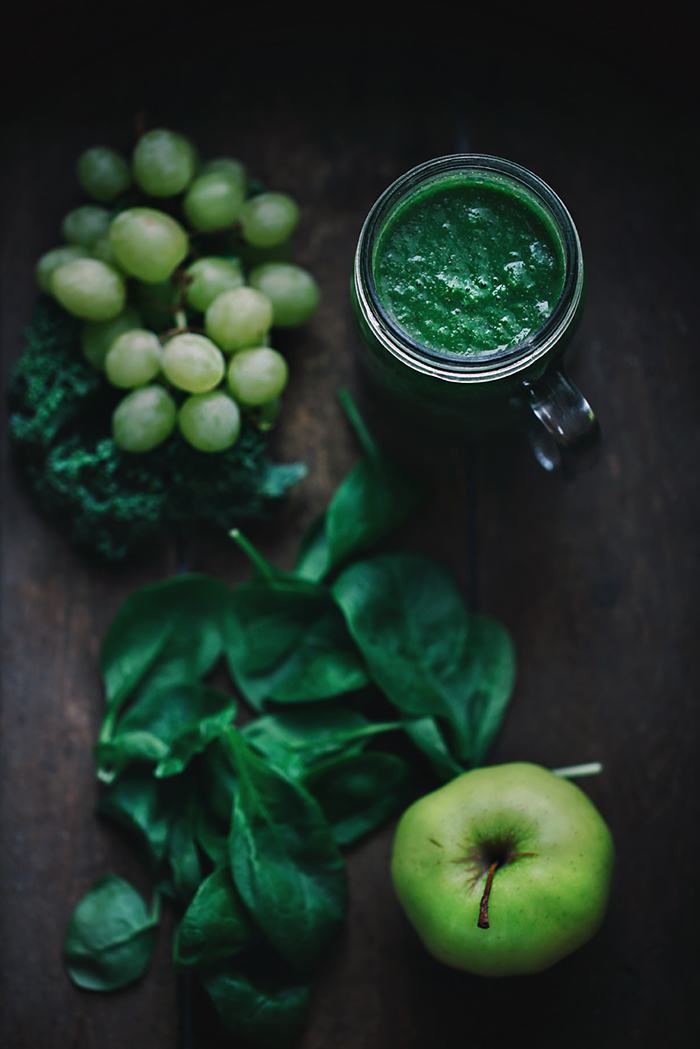 [/wc_column][/wc_row]
[wc_row][wc_column size="one-half" position="first"]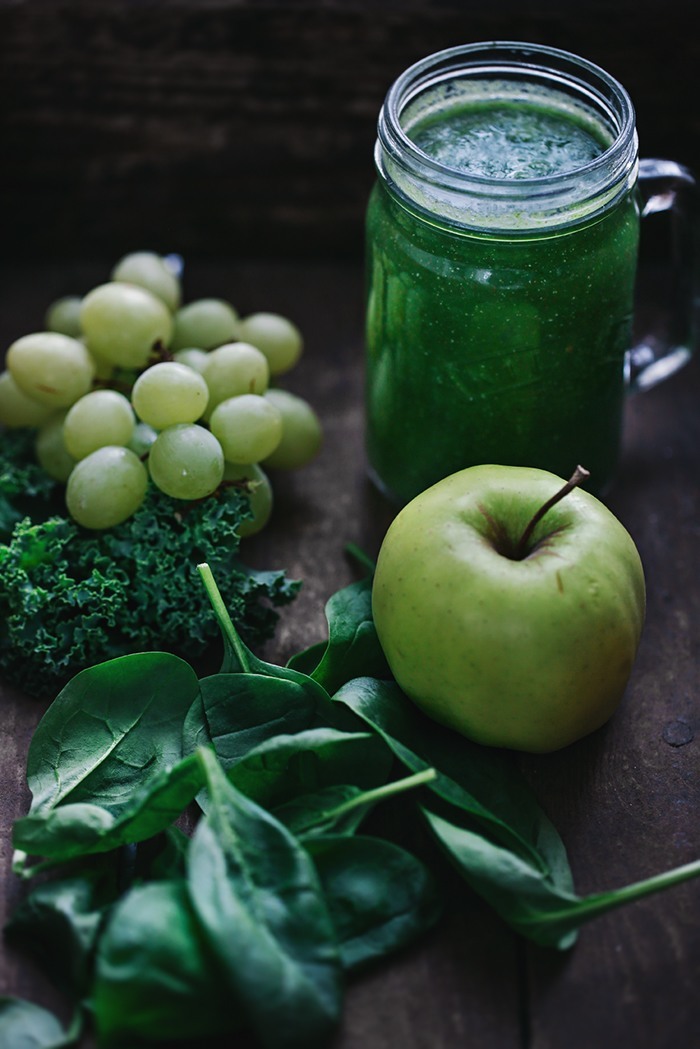 [/wc_column][wc_column size="one-half" position="last"]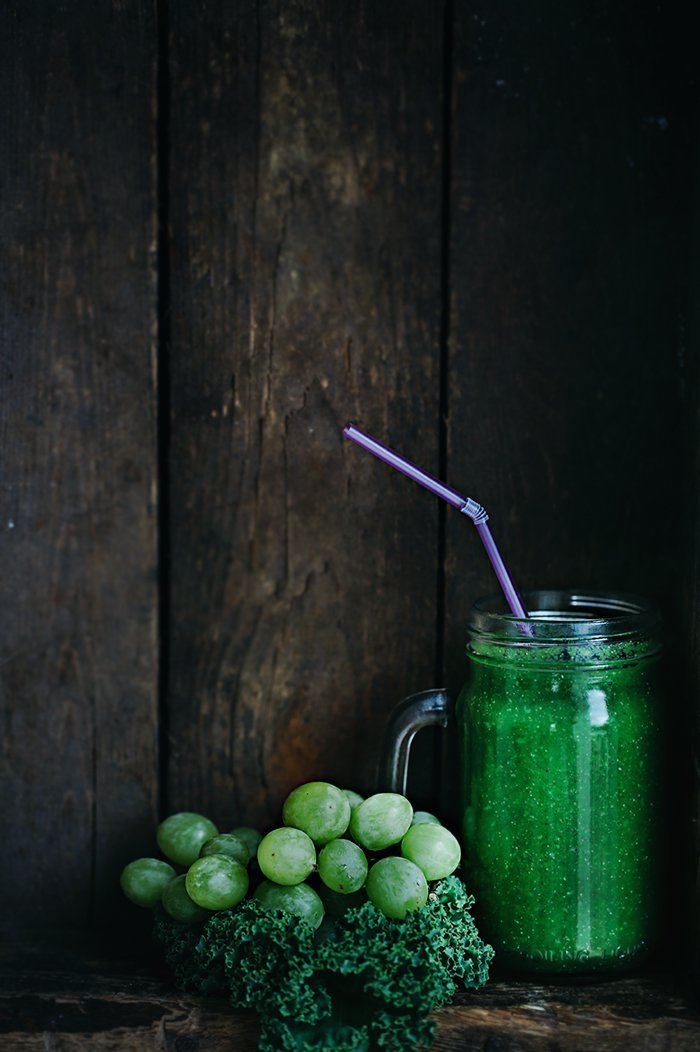 [/wc_column][/wc_row]
This delicious Kale, Grape & Apple Detox Smoothie is my absolut favorite post-workout meal at the moment.
It´s loaded with nutritions + fibers and will help your body detox. I tried it with apple juice as well as with an apple. Both options are tasty; if you choose apple juice the smoothie will be thinner than if you choose an apple. It´s up to you what you prefer, but make sure to choose some freshly pressed organic apple juice.
Kale, Grape & Apple Detox Smoothie
Ingredients:
1/2 a Cup Coconut Water
1/2 a Cup Fresh Pressed Apple Juice or one whole Apple (peeled and sliced).
A Handful Ice Cubes
A Handful Green Grapes
A Handful Fresh Spinach
A Handful of Kale
1 Teaspoon Vanilla Sirup
1 Tabelspoon Chia Seeds
1 Teaspoon Wheatgrass Powder (optional)
1 Teaspoon Stevia
Place all the ingredients in a high-speed blender and mix until it´s smooth and creamy.
ENJOY!
Did you try my super creamy + tasty Raw Chocolate Chia Shake?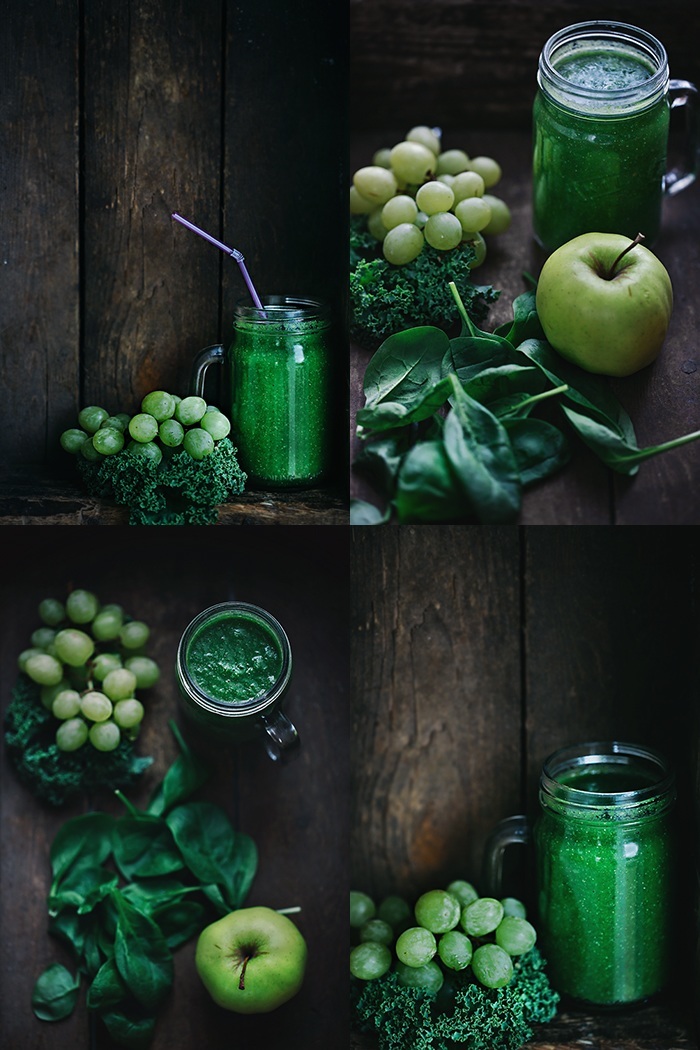 Much Love,