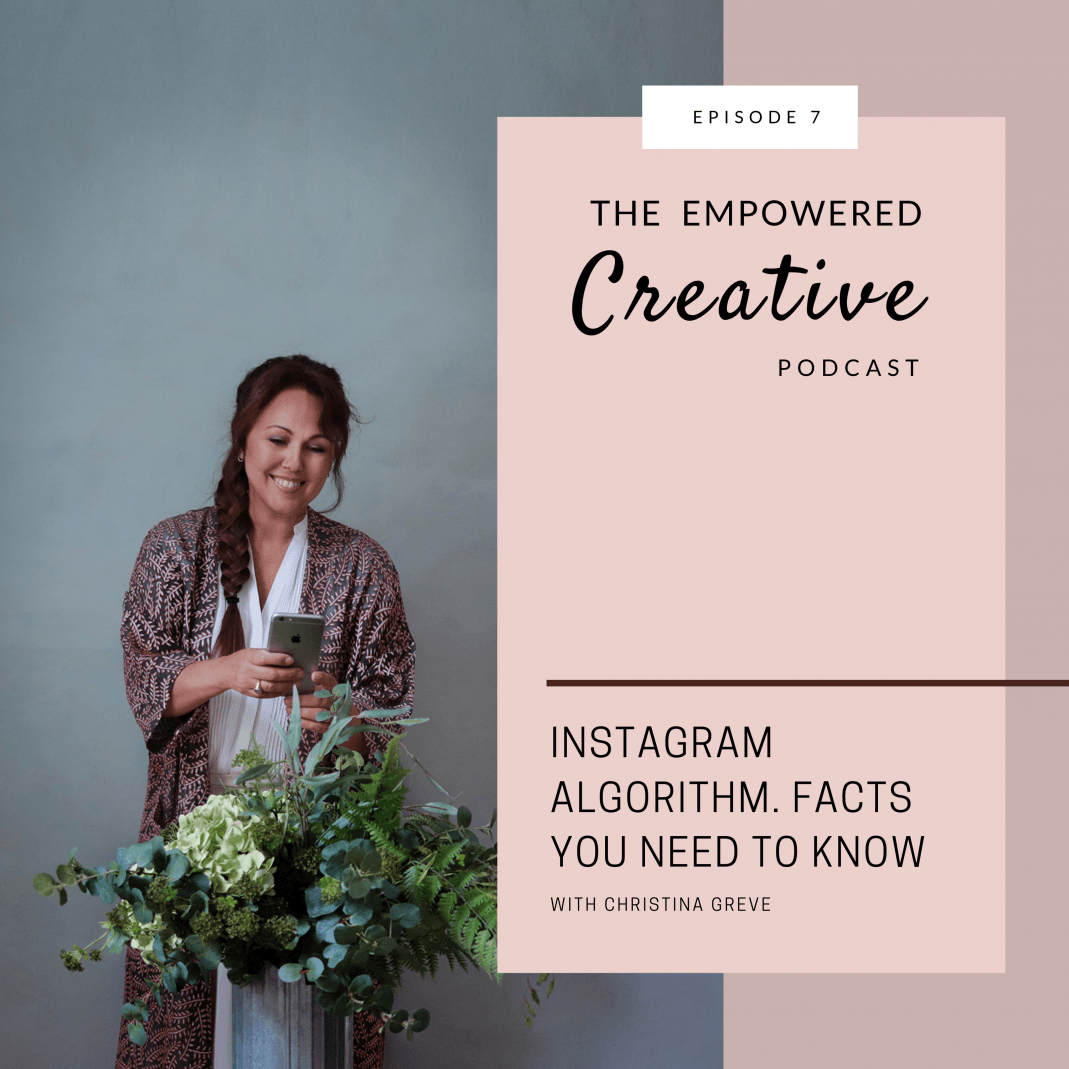 Are your posts getting a bad reach on Instagram? Are fewer and fewer people seeing your content? Do wonder why no one is engaging with you? And do you blame the algorithm?

If the algorithm freaks you out, I get it. Many creatives are worried about the algorithm, not really sure how it works or why they see a drop in engagement.

So if you´re tired of not knowing where the algorithm gossip ends and the truth begins, this episode is for you.

Today, I`m diving into some of the most popular negative beliefs about the Algorithm and share the real truth and what you need to focus on instead.
LISTEN TO THE SHOW:

Head over to Itunes to let me know your biggest a-ha moment from today´s episode or let me know in general what you like about the empowered creative podcast. It always makes me so, so happy when you leave a review. I personally read and treasure all of them. So thank you in advance for supporting the show.
In each episode, I´m giving away amazing gifts to loyal listeners of the show and who knows; maybe you are the next lucky winner. All you have to do is to leave a review on iTunes.
Also, make sure to screenshot this episode and tag me on Instagram for a chance to win my favorite enlightenment planner. This planner is the perfect journal, goal tracker and calendar all in one and it helps you stay mindful and make self-reflection a part of your daily routine. This is my very own favorite journal and that´s why I want to give some away here on the show.
SHOW NOTES
// SUBSCRIBE TO MY INNER CIRCLE (Free Resource Library)
▸Subscribe: http://christinagreve.com/inner-circle/
//CONNECT WITH ME
▸Instagram: https://www.instagram.com/christinagreve

▸Email: hello@christinagreve.com

//LINK MENTION