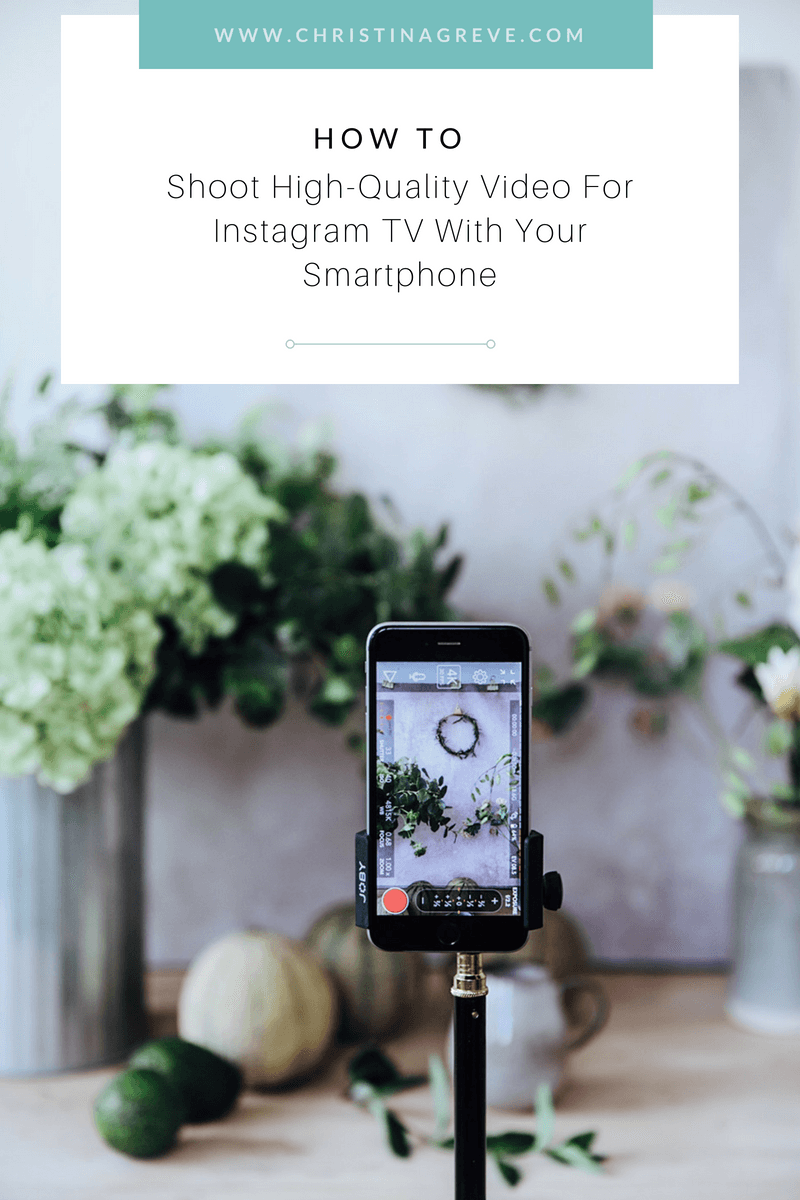 I´m so excited about Instagram TV. Finally it´s possible to showcase longer videos, which makes IGTV a great way to brand yourself, your business and your creative skills.
Videos can currently be 10 minutes long for most accounts, and Instagram has promised that eventually there will be no time limit.
This means you can launch your very own TV channel on Instagram, which makes perfect sense if IG is the Social Media platform you´re already using.
I like that I can record, edit and test a video before I choose to upload it. I might be a bit of a control freak but I was never into Instagram LIVE…just found it to be too intimidating.
If you´re ready to use IGTV to catch the attention of your followers and boost your brand, all you have to do is to launch the IGTV function inside your Instagram App.
Here´s how to get started with Instagram TV:
1.  Before you can upload a video to IGTV, you need to create your channel! The good news is that Instagram has made IGTV super simple and easy to use. To launch IGTV tap the TV icon in the top right corner. Then click "Create Channel".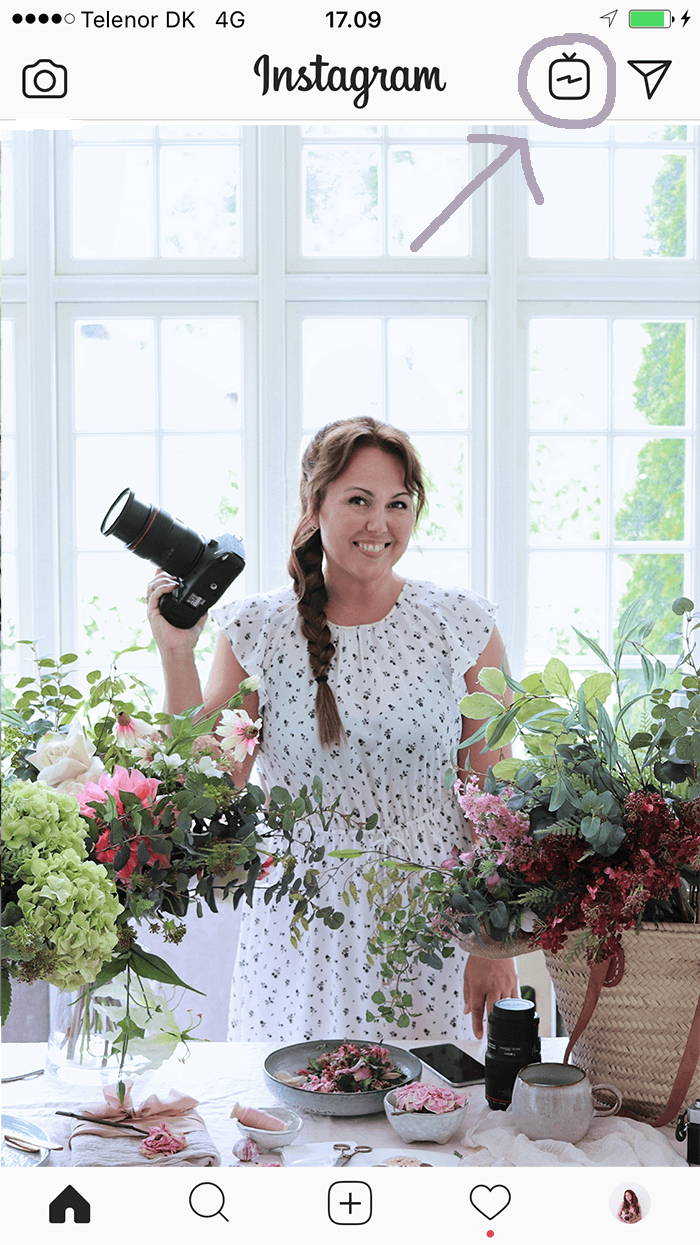 2. Locate Your Instagram TV Channel
When you´ve created your IGTV channel, you can go to your profile page and the IGTV icon will be available on the left side next to saved stories.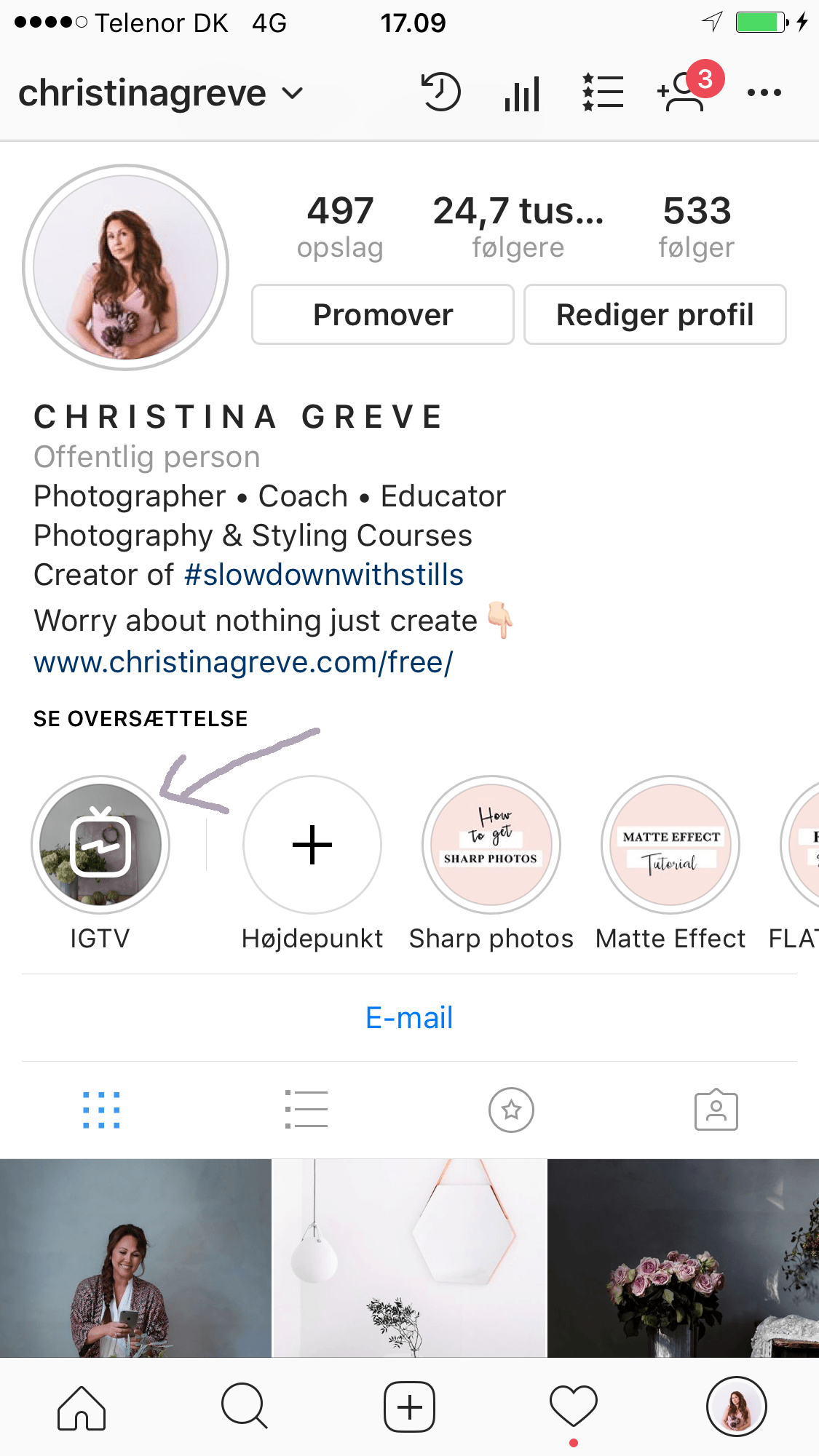 3. Upload a Video to Instagram TV
To upload a video click on the IGTV icon and then click on the + as shown in the photo below. When you tap the + you will get access to your video files in your camera folder. Now simply pick a video you wish to share. NB: Videos must be between 15 seconds and 10 minutes.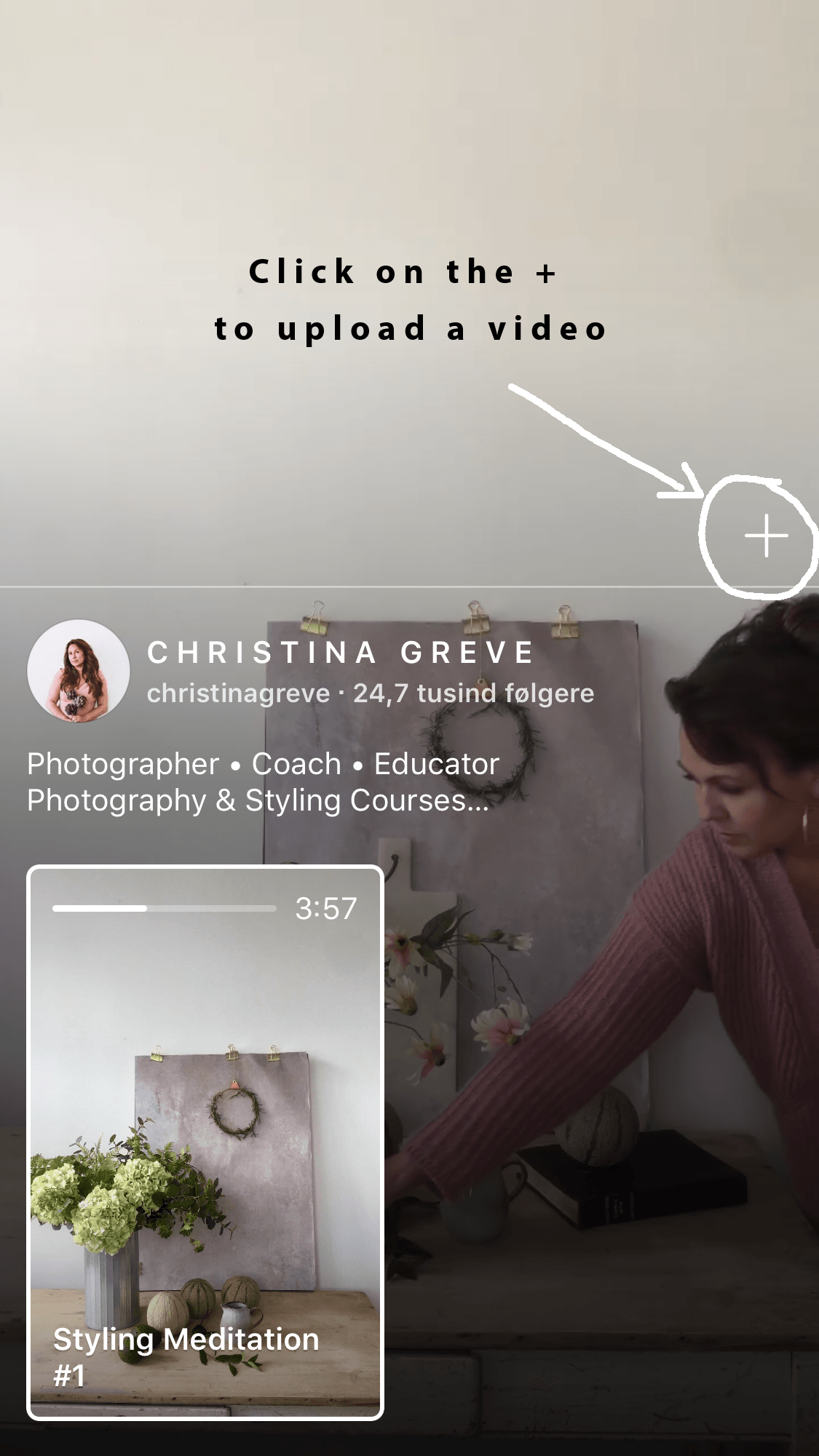 How To Shoot High-Quality Video For Instagram TV With Your Smartphone
Alright, so now you got your IGTV channel set up and you´re ready to create videos. But how do you create high quality videos? Don´t worry it´s super easy.
Here´s what you need:
A Smartphone
A good Video Recording App
A Tripod
A Phone holder
A Microphone (optional)
#1. A Smartphone (and good light)
If you thought you needed to go out and buy a DSLR to make a quality video, think again! Sometimes, the best camera is the one you have with you. And almost any smartphone will do. Of course the newer the version of the phone the better the video quality. Also make sure to record in good light. Preferably facing a window with soft even light. The better the light the higher the quality of your recording.
#2. A good Video Recording App
This next step is important. Apps like Filmic Pro or ProMovie  turns your iOS camera into a broadcast worthy high definition video camera. They have a ton of professional tools such as audio meters, stereo microphone support and the ability to manually control settings like: temperature, ISO, exposure and focus.
Avoid the temptation to use the phone's built-in camera zoom. Since the lens isn't zooming optically, you're just enlarging the picture digitally, which means you will end up with a bunch of pixels in your recording.
If you want to get a closer shot of your subject, just move your feet closer until you find the perfect shot!
#3: A Tripod (or photography light stand)
No matter how steady your hands are, your smartphone is going to have to work pretty hard to stabilize a handheld shot. Even slight movements can be really distracting, so it's definitely worth the extra effort to stabilize your shots with a tripod.
You don´t need an expensive tripod. The smartphone is super light weight so there´s no need for a heavy + big tripod.  I simply use a cheap photography light stand like this one.
#4: A Smartphone Tripod Mount (holder)
I love my Joby JB01389 Griptight Mount Pro. It´s an universal smartphone holder which is super easy to place on your tripod. It holds your phone safely while you record your video – no more shaking from filming handheld. The great thing about the Joby holder is that you can film both vertical and horizontal. For IGTV you need to film vertical – also called portrait mode.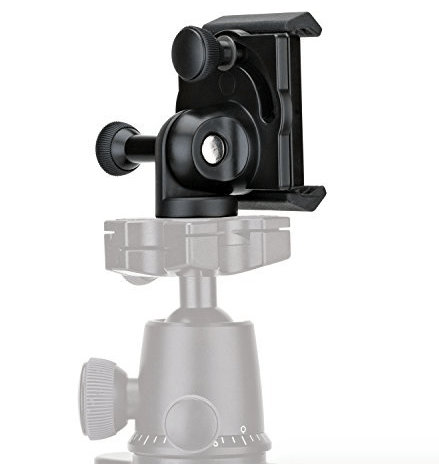 #5: A Microphone (optional)
A general rule for good video is clear audio. And this can sometimes be a bit of a challenge. To get good audio you need to get your microphone as close to you as possible. If you´re going to record yourself further away from the camera your best option is to use an external microphone. You simply plug it into your phone and attach it to your blouse right under your chin. I like to use a small mic like the Lavalier Lapel Microphone.
If you need longer cable so you can move around while recording and speaking, I recommend this Lavalier Microphone with a 20ft cable (6 meters).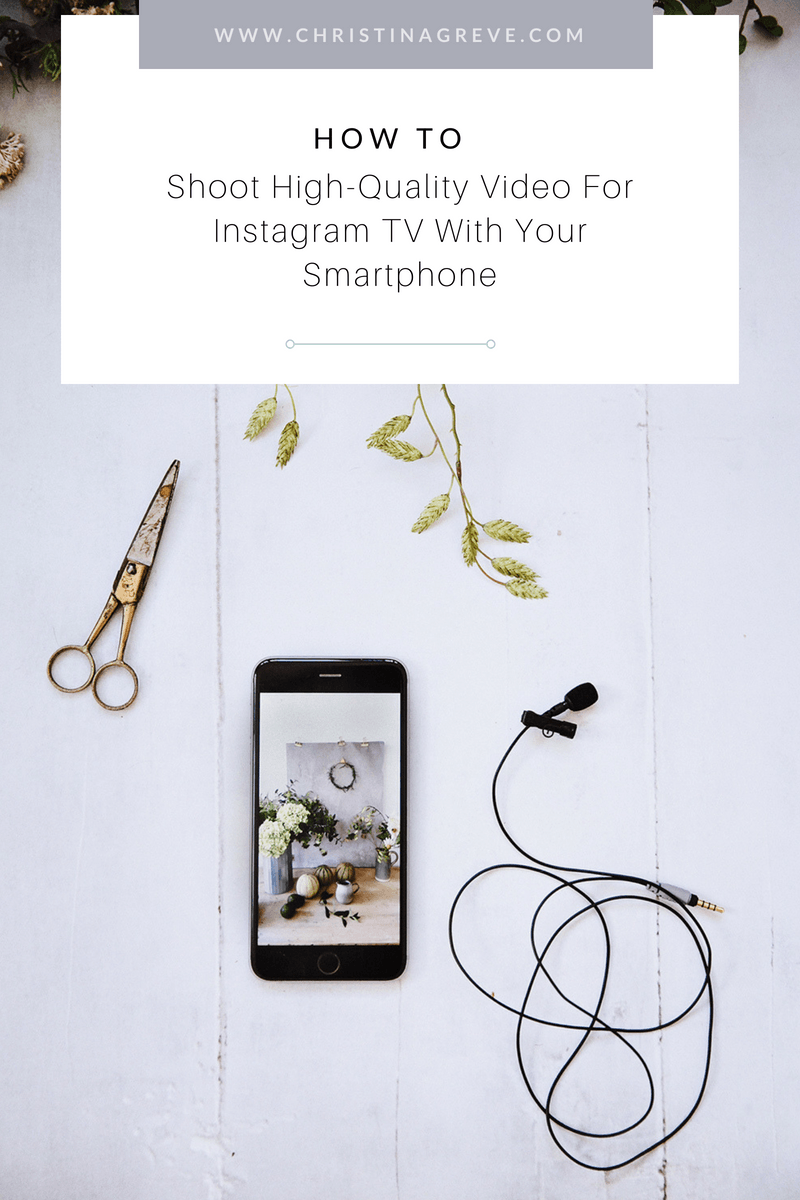 BONUS TIPS
MUSIC FOR YOUR VIDEOS
SoundCloud: If you wish to add music to your video, you can find free music on SoundCloud. Simply go to SoundCloud and search for free music.
Soundstripe: You can also spoil yourself with a paid membership to Soundstripe and get one year of unlimited music.
Audiojungle: Or you can look into my favourite platform for music which is AudioJungle. I like that I can listen to samples and then buy just the one I like for a small fee.
HELPFUL VIDEO APPS
InShot: Upload your video and edit it in this super simple app. You can cut frames out, add text, speed up the tempo or slow it down. You can even add music!
CutStory: If you wish to showcase your video in your Instagram Stories, you need to cut your frames into 15 seconds videos. This will be done for you with the app CutStory. You simply upload a video and ask the app to cut it for you. After you have saved it, all the little 15 seconds videos will be in your camera folder ready to upload into your stories. Just make sure you put them in the right order.
VideoCrop: If your video is shot in landscape mode and you wish to turn it into a vertical, all you have to do is upload it into the VideoCrop app and choose your frame. You can choose from many sizes. You can choose portrait mode for Instagram stories or square for your Instagram gallery feed.
IGTV: Did you know that Instagram TV also has it´s own app? If you feel like having it separated from your Instagram account you can go and download it.
6 CONTENT IDEAS FOR INSTAGRAM TV VIDEOS
Behind the scenes: Show bits and pieces of your daily life. How do you work? Live? And what do you like?
Creative skills: what are you good at? What do you do in your business? If you knit, show knitting techniques. If you draw, show them how. If you take portraits record it and share it. People love to learn and be inspired via Instagram.
Highlight a product or service: talk about what you offer in your creative business. Show it, talk about it and educate people in what you do, so they know that you are the go-to person they need.
Start a weekly series: does your blog have a weekly series or a theme? How about turning that into a mini-tv program that runs weekly? People love when they know what to expect and when.
Give shout outs: Don´t forget to highlight those you love following. It´s such a great way to grow your community and connect with like-minded. Posting about people you admire on your account is a way to give them applause and say thank you, and it also allows your followers to discover them.
Do Q&A´s: Sharing knowledge and helping people is a great way to boost your business. Invite people to ask you questions about your business, niche or creative passion. Announce this a few days in advance and invite your followers to write you their questions via IG message or email. Then record a video sharing your answers.
Alright, that´s it. I hope you will have so much fun creating new video content for your Instagram TV channel.
And don´t be a stranger! Come on over and like my IGTV channel + follow my Instagram account @christinagreve and let´s inspire each other.
Much Love,
Christina
PS. None of the above links are affiliate links. I simply recommend what I love and use personally.