One of the things I enjoy very much in my daily workflow, is writing and sharing inspiration about life, creativity, entrepreneurship and self-empowerment.
Over the years my Instagram feed has turned into a second blog, not only showing my latest photography work, but also sharing little nuggets of wisdom.
Since my captions often are long (as long as Instagram allows), I´ve been looking for a way to create clear line breaks to separate my text into sections and make it much easier to read. Long text without space between can be so overwhelming to read, right.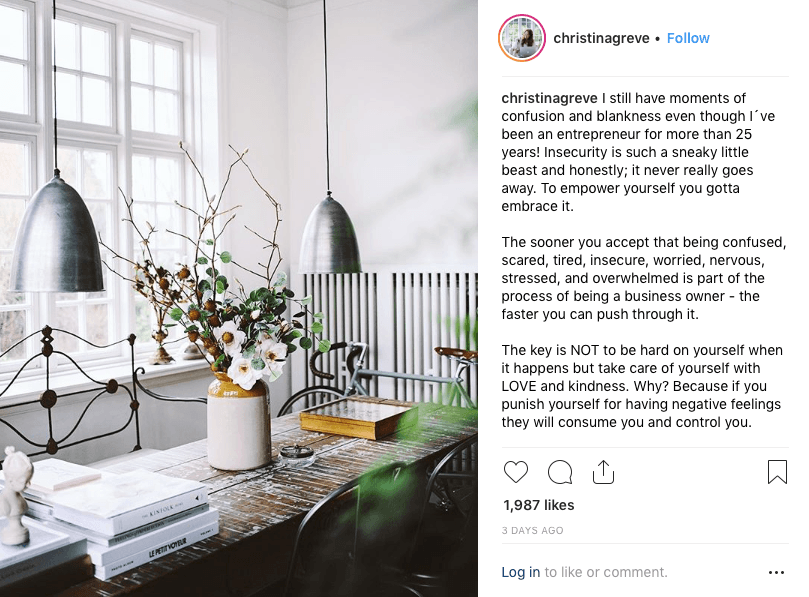 I've tried many things with my iPhone to create line breaks, but nothing really did the job. And I got so tired of putting in dots… and emojis to make space between my text. I just wanted clear white space. Perhaps you know the feeling?
Luckily, I´ve finally found a super helpful way to do this! Thanks to one of my dear readers Laura Venercher, who emailed me to give me this incredible tip.
The secret is to use a so-called Instagram Text Spacer website. A service that will do the work for you, so you can get those perfect line breaks easily. And it's FREE! So what´s not to love!
How to easily add line breaks in your Instagram caption
Here's how to do it:
Write your text. I like to write in the Notes App on my iPhone. Because then I always have my text available no matter where I go + I can access the text both on my phone and my laptop. But you can write your text anywhere you prefer; word, ipages, inside your blog, or directly on Instagram.
When you´ve written your text copy paste the text into one of the following two websites: Hashtagie or Apps4Life (I recommend bookmarking one of these websites on your smartphone, so you can easily access it when you need it. I´ve placed the link right next to my Instagram app).
Then click the copy button on that website and paste the text into your Instagram caption area. Now you will get clear and beautiful line breaks once you hit publish. It´s like magic!

You can also use and APP like GramSpacer to write your caption and then copy paste it into Instagram. It is super easy to use.