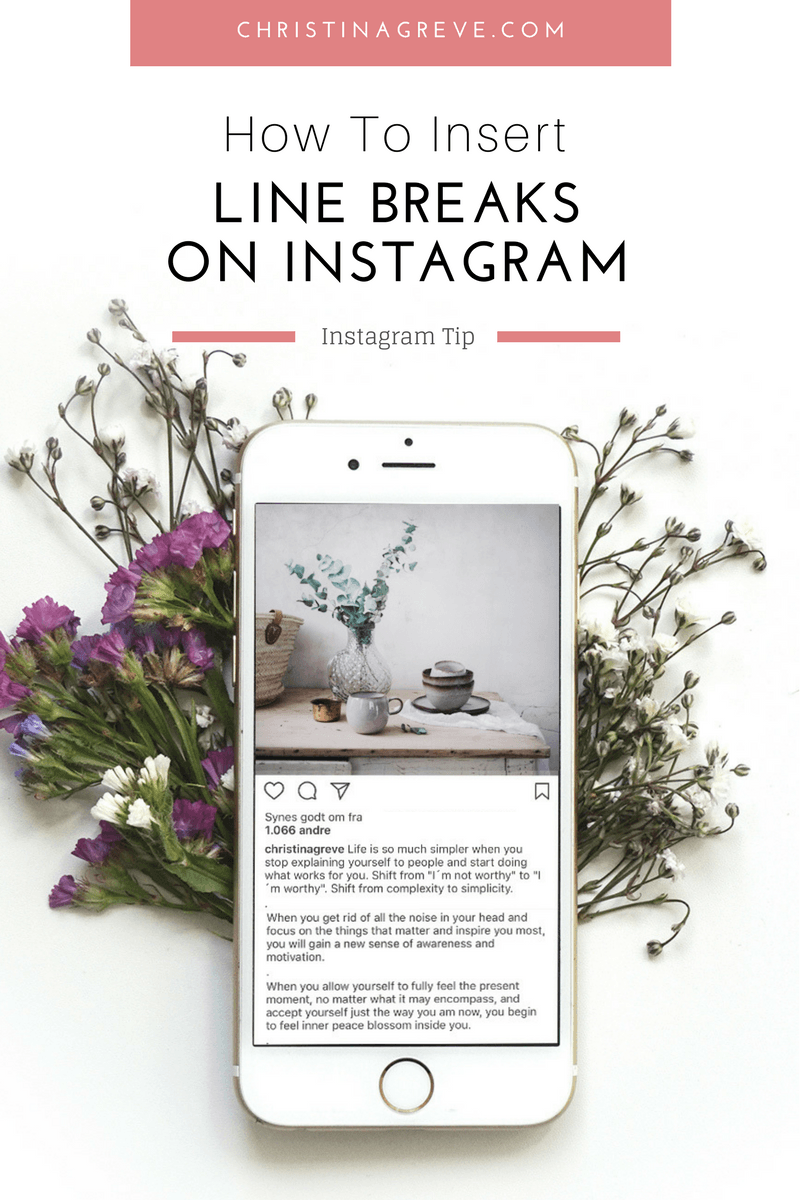 Somehow along the way, writing longer captions about self-empowerment on Instagram has become part of my style. When I wake up in the morning, before I get up and do anything else, I lay in my bed and tune in on my heart. I investigate what words, feelings and visions are knocking to get out into the world.
When I´ve formed a soulful message in my mind, I get up, grab some coffee, and post the text on Instagram along with a photo of mine. It´s become a very dear routine in my life.
But since my captions sometimes are are long, I´ve felt the need to make line breaks several times in my text. Long text without space between can be pretty overwhelming to read, right.
I´ve tried many things with my iPhone to create line breaks, but nothing really did the job for me until today, so I decided to share what I´ve found out – in case you are wondering too.
Luckily, it´s super easy, when you know how 🙂

How to add a line break in a photo caption
Maybe, you've noticed that there is no Return key for you to insert a line break when typing on Instagram? Luckily, the Return key is available to you, it is just hidden where you can´t see it.
In order to reveal the Return key, you will first have to tap on the 123 key (see photo below) in the lower left corner of the keyboard. Doing so will bring up the number keys as well as other options, but more importantly, it will bring up the Return key.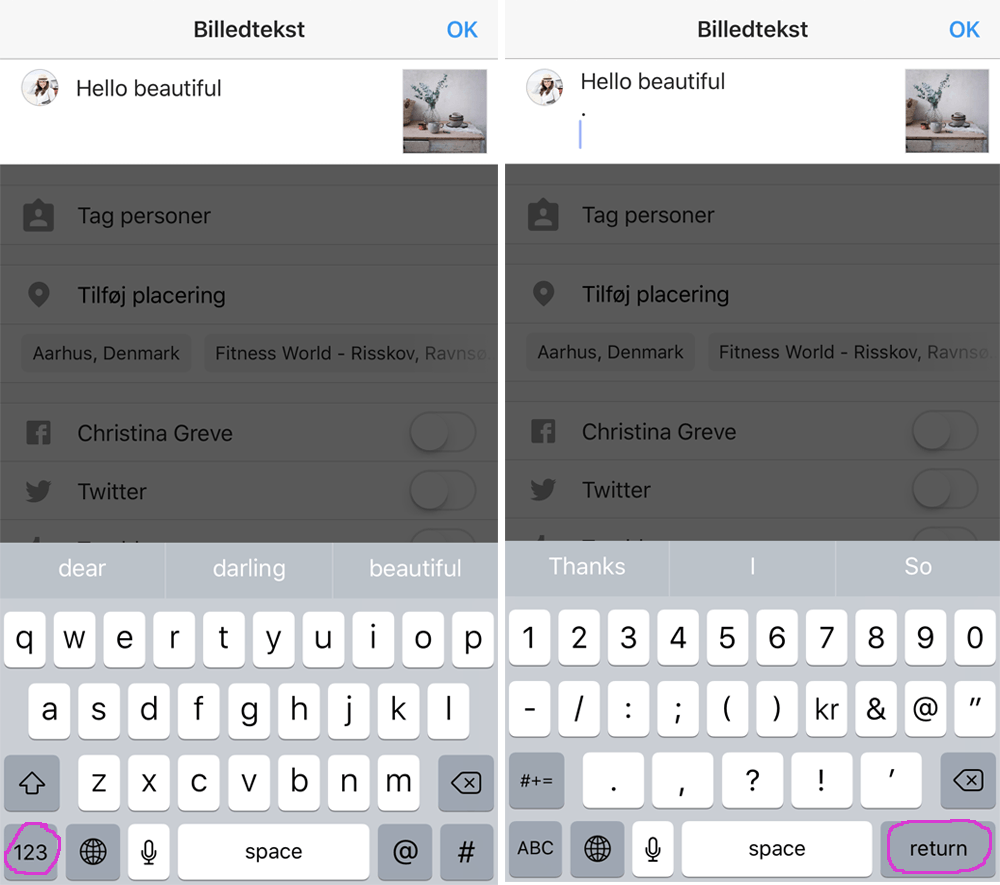 Here´s how I create a line break:
I write my first lines of text. Then I press the 123 key to make the Return key appear.
I press the Return key to skip a line.
Then I add a dot . and press the Return key one more time.
You can try and see if it will work for you without the dot, for some it works, just not on my phone. So test it and se what works.
How to add a line break in your Instagram bio
Strangely enough, the tip I mention above doesn't work for your Instagram bio text. If you wish to insert a line break in your Instagram profile bio go into the Notes app on your phone and write down your bio as you want it to be. Then just copy and paste it on Instagram.