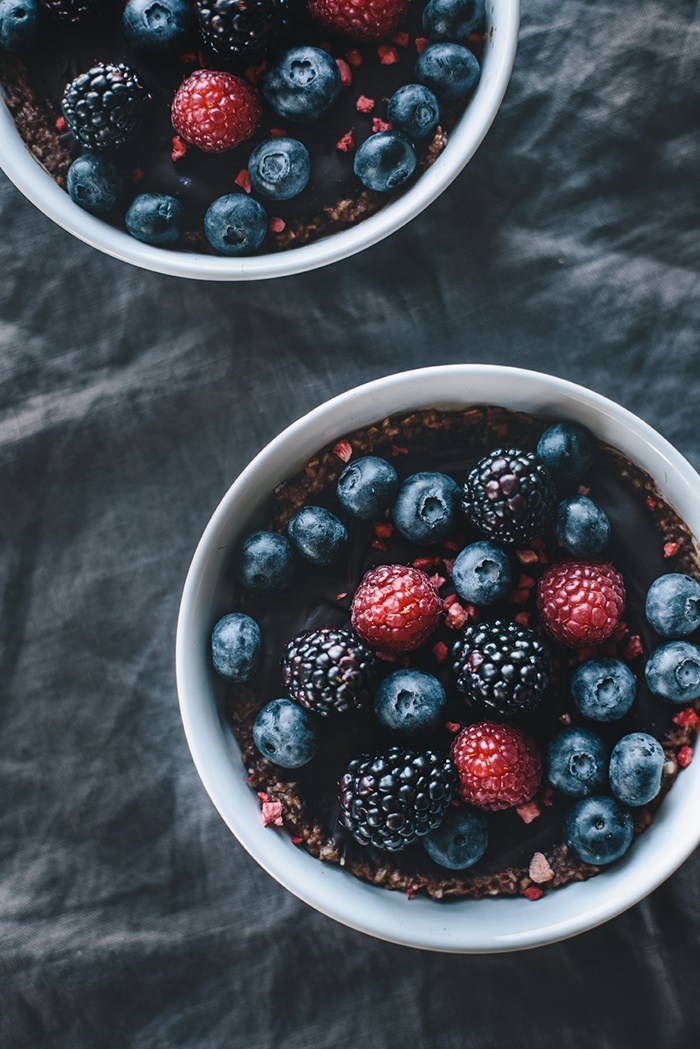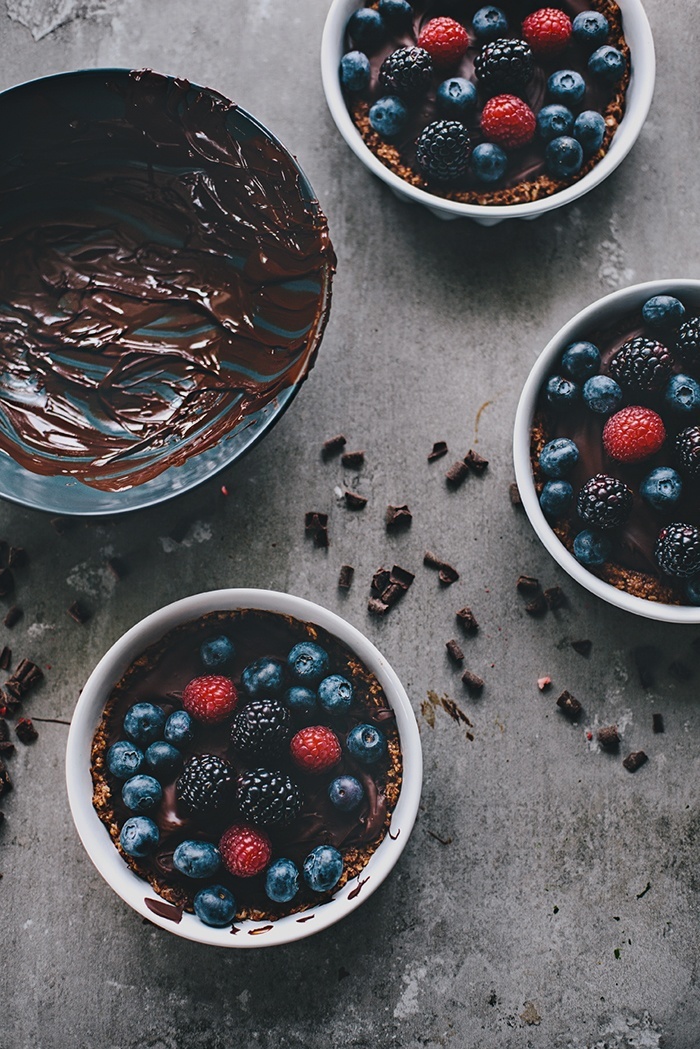 At the beginning of the year, I began a one-year detox; meaning no gluten, no refined sugar and no dairy products. Now, one month into my personal health project, I´m beginning to harvest the benefits and I feel super happy with my decision.
A few days ago, someone wrote to me "I feel so sorry for you, that you will not be able to eat cake all year". But here´s the thing; living a healthy lifestyle does not mean, that you can never enjoy the good stuff like cake. It´s all about choosing the right ingredients and be aware of what type of food you put in your body.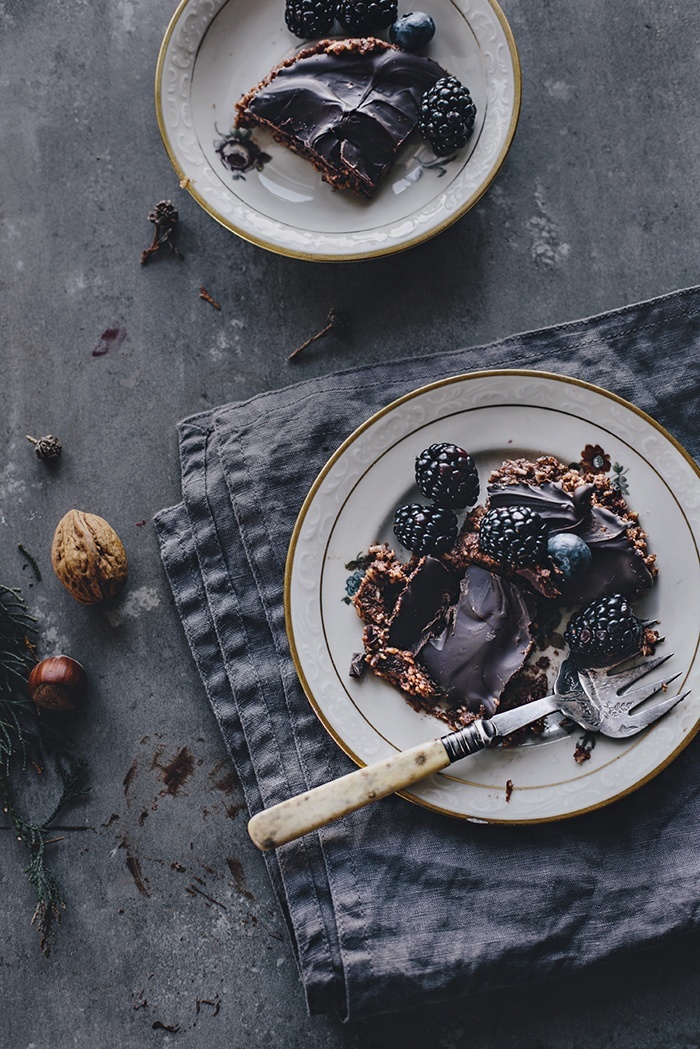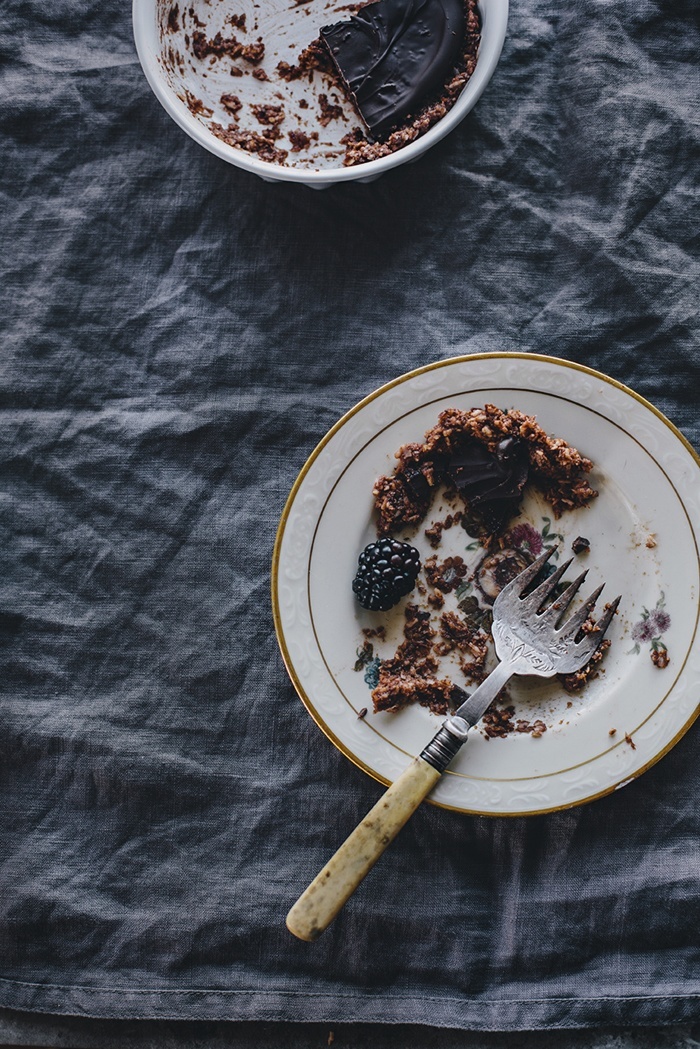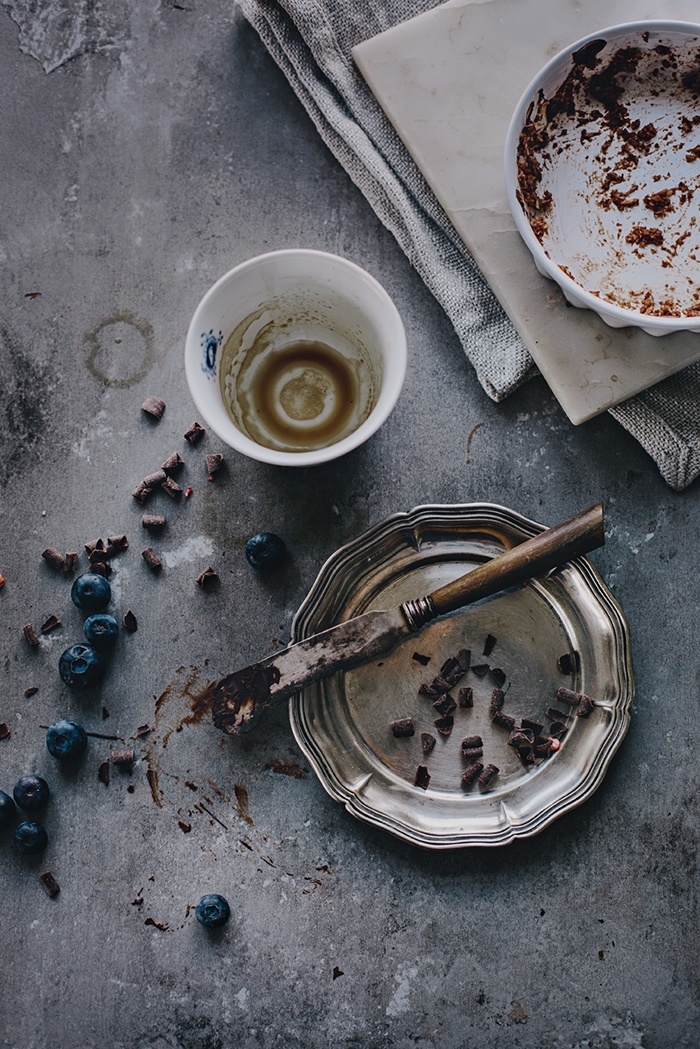 Today I´m sharing my favorite cake recipe; a delicious pie with dark chocolate and fresh berries. I would not call it a healthy cake – but it´s not unhealthy either. It´s a treat that is perfect for someone living a life free of gluten.
I believe the key to a healthy lifestyle is not to be fanatic, but to listen to your body and treat it with respect. That´s what I´m trying to do and it also includes that occasional glass of red wine and a few pieces of dark chocolate now and then.
Gluten Free, No Bake Chocolate Pie
Serving: 4-6 persons
Crust:
A small handful of almonds
3-4 stone-free dates
1 spoon of raisins
2-3 spoons raw coconut oil, melted
1 cup coconut flour
1 tsp organic lemon juice
If needed stir in water just enough to hold the mixture together
Filling:
Dark chocolate 70% or more, melted
A cup of mixed berries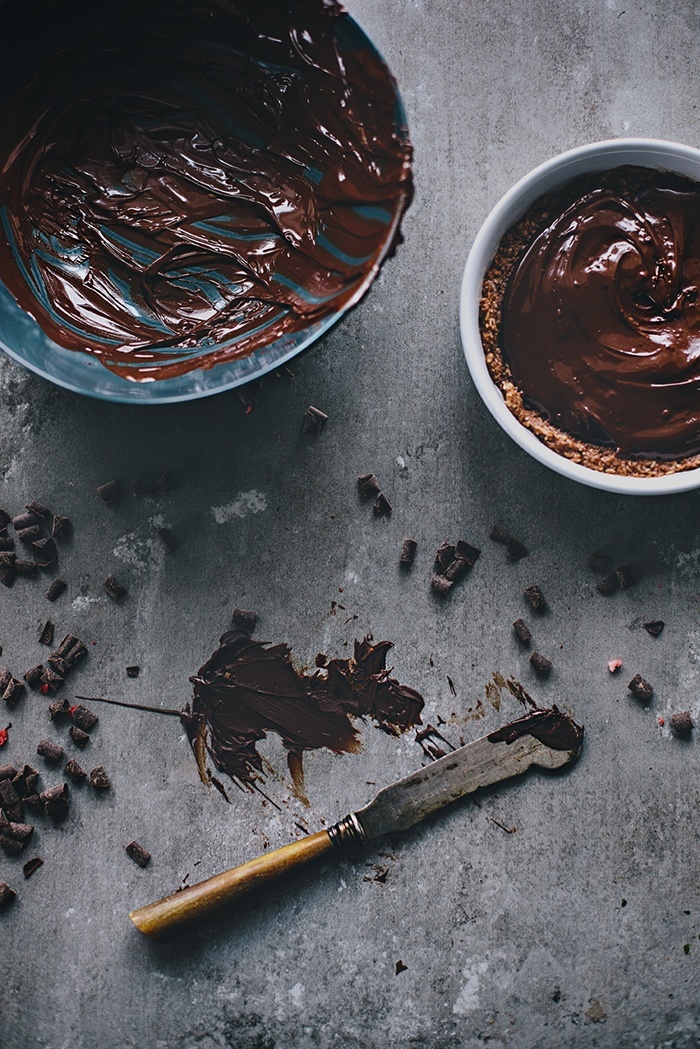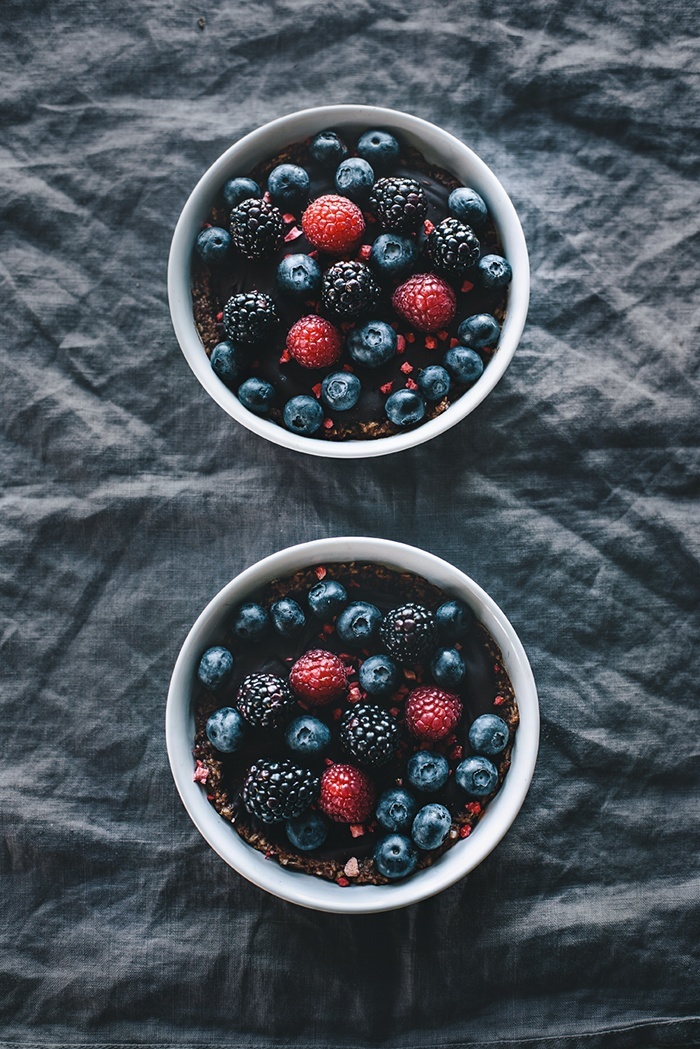 Mix all the ingredients for the crust in a food processor or a Vitamix blender. Blend the dry ingredients first and then add the rest. Use a spoon to get all the dough out of the mixer.
Squeeze the mixture into the pie plate, spreading the filling out evenly and let it chill in the refrigerator for a few hours. I like to make the pie crust in the evening and then I let it rest overnight, but two hours should be enough for it to cool.
For the topping add dark chocolate in a heat-proof bowl, place it in a thick-bottomed sauce pan with water. Melt the chocolate over high heat and then spread it evenly over the pie crust. Finally add a good handful of berries and enjoy!
Have a fabulous day,