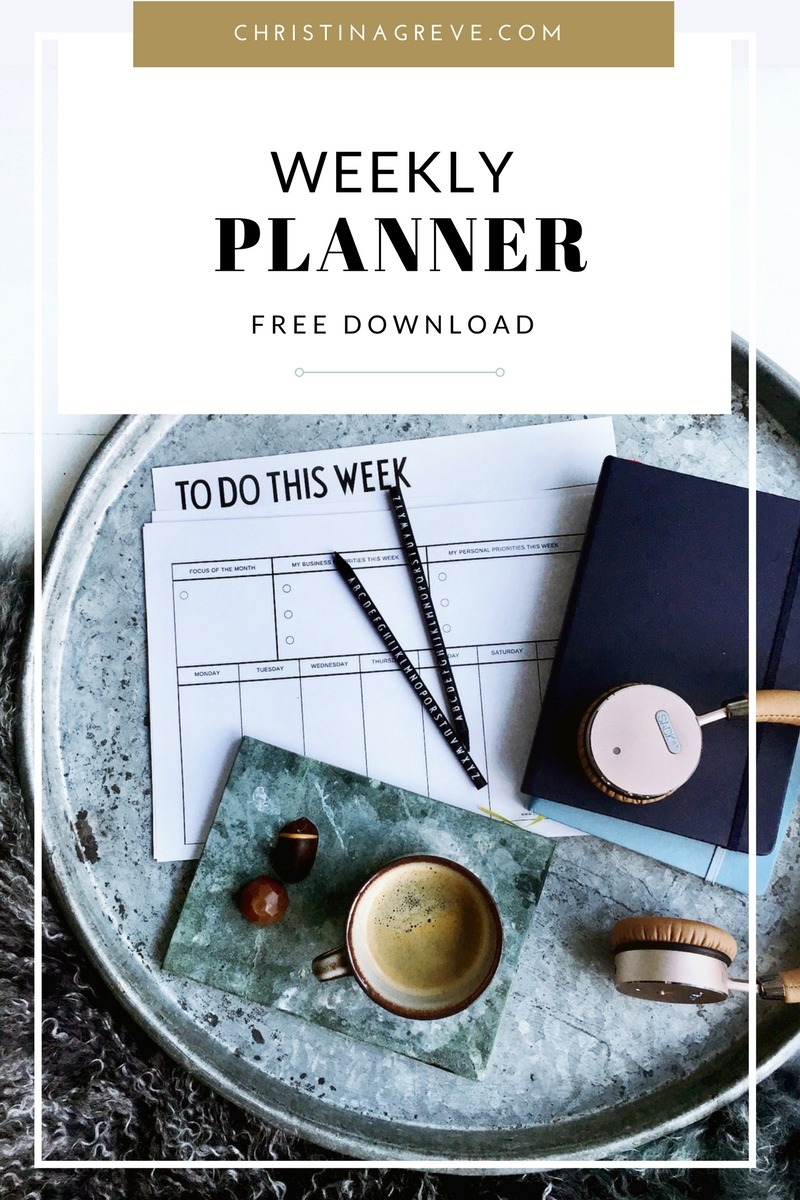 If there´s one thing I´ve learned when it comes to getting things done it´s this: you need a plan!
If you fail to plan you plan to fail.
I´ve tried all kinds of planners over the years, from beautiful fancy planners with motivational quotes and pretty notebooks to whiteboards and post-its.
And I´ve learned two things:
1.) MAKE IT VISIBLE
I need something I can SEE. No matter how pretty that planner is, if it comes as a book, it doesn´t work for me. Truth be told, that book will stay closed, and if it stay closed, I forget what´s in it. And out of sight – out of mind. Before I designed my weekly planner, I loved using a whiteboard to keep track of my weekly goals. It works well because you just cannot ignore your goals when they are blown up on the wall. But my eyes just couldn't stand the look of it; a whiteboard is just pure ugly, right.
2.) KEEP IT SIMPLE
Simplicity rocks! With my busy schedule and a mountain of goals, my monkey mind needs structure and simplicity to avoid overwhelm. That´s why I love the weekly planner so much. How do you eat an elephant? One bite at a time. And that´s how my weekly planner works for me. I focus on one week at a time and get things done. I write down my most important tasks for the week – day by day +  my top three business priorities for the week as well as my top three personal priorities for the week. Doing this gives me a razor sharp focus.
I print out the planner, so I have for 12 weeks at a time and place the current week on my desk next to my computer. Because it´s placed right next to me, I look at it so many times throughout the day. It helps me keep my focus and my motivation.
Using this weekly planner is my biggest secret to getting things done and reaching my goals. I hope that you´ll love it just as much as I do. All you have to do is print it and get started!
Enjoy!
With Love,