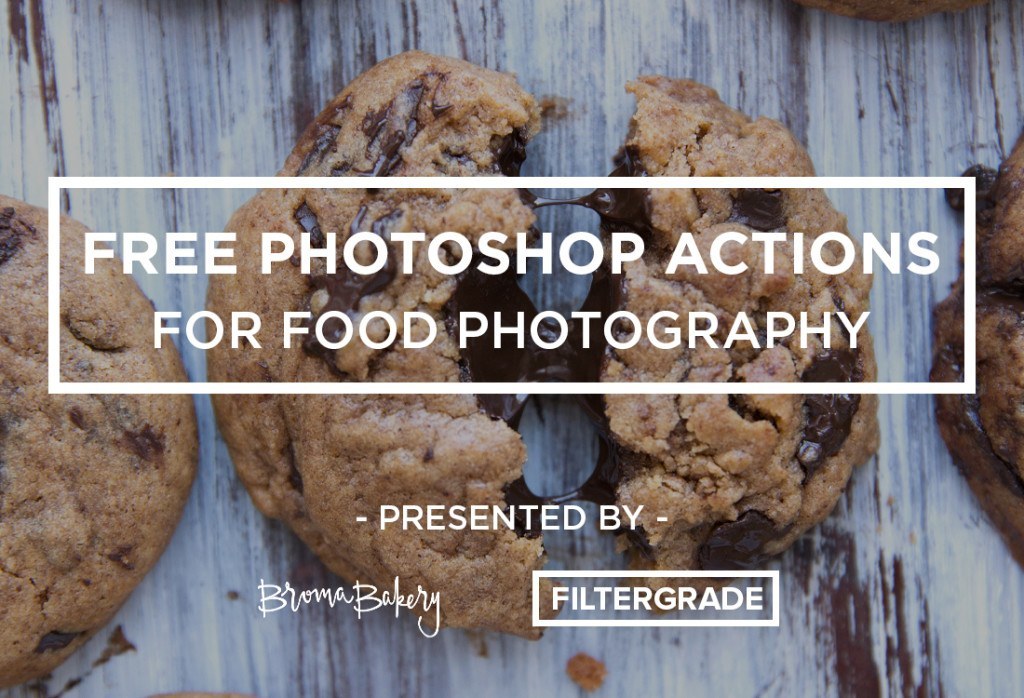 I was recently lucky to discover some FREE high quality photoshop actions made by Filtergrade in  collaboration with Broma Bakery – designed with food bloggers and photographers in mind. I decided to test them to see how they would work with my own food photos.
I must say I was honestly pleased with the result. All four actions are well designed, giving just that nice boost for your photos – not too much – not too little. Theses actions pretty much covered my workflow – only thing extra I had to work with was color correction and white balance.
You can see my examples below. The actions work great for bright photos as well as the more moody and dark style.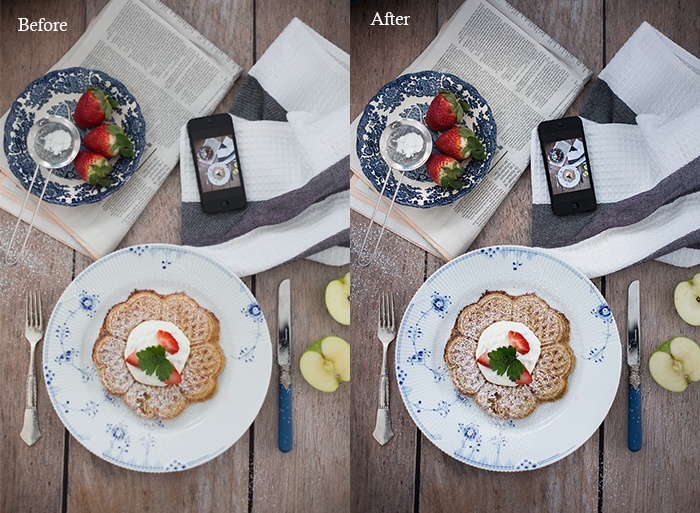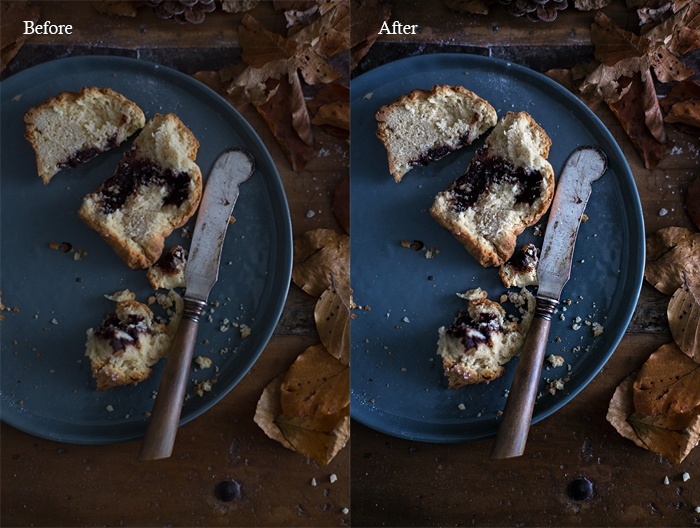 Free Photoshop Actions For Food Photography
Visit Filtergrade here to download a set of Free Photoshop Actions
Much Love,
Christina
PS. This recommendation is not a paid post. I only recommend stuff I love and believe that my readers can benefit from. Please also notice that this product review is ONLY for the free action set mentioned in this post. I´ve not yet tried Filtergrades paid presets or actions.