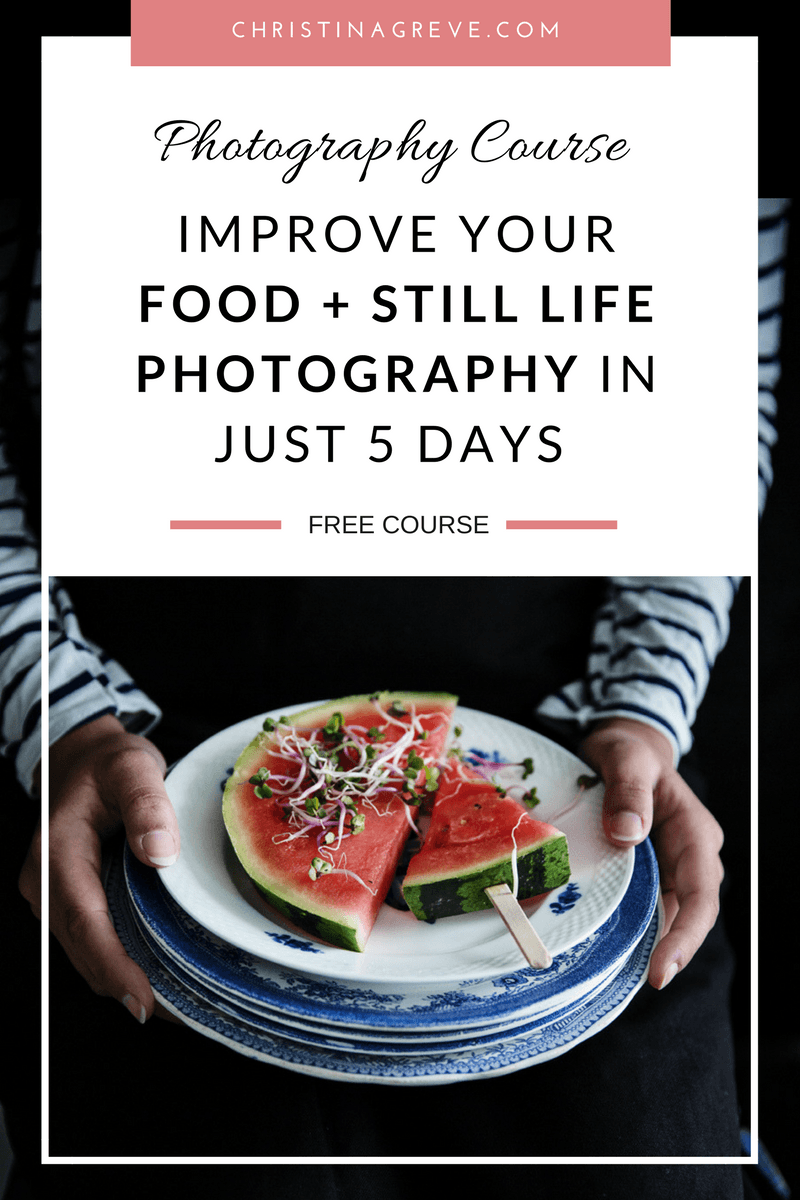 Drumroll please…I got super exciting news!
I´ve been on full speed in my studio lately re-vamping my biz + creating AMAZING new training for YOU. My goal this year is to help even more fabulous creatives build their dream lives, doing what they love.
I just released a brand NEW Challenge to Improve Your FOOD + STILL LIFE Photography In Just 5 Days. 
With this mini course you´ll discover the secrets to capturing beautiful photos and take your FOOD + STILL LIFE photographs to the next LEVEL.
JOIN HERE; http://christinagreve.com/free-5-day-email-course/ (it´s 100% FREE!)
And that´s not all….(don´t you just LOVE surprises!)
TODAY I´m also launching a brand NEW and totally FREE MEMBERSHIP CLUB for creative women. Needless to say I'm over the moon excited about this!
You get access to a powerful collection of workbooks, checklists and mini-trainings to help you remove blocks that get in the way of achieving your goals.
You´ll find helpful tips on branding, business, creativity, productivity, blogging and photography. If you´re ready to honor your BIG dream and become unstoppable, come join us! I would love to have you on board.
JOIN HERE; http://christinagreve.com/club-creative-women-entrepreneurs/ (Heck yes, this is also FREE!)