[wc_row][wc_column size="one-half" position="first"]

[/wc_column][wc_column size="one-half" position="last"]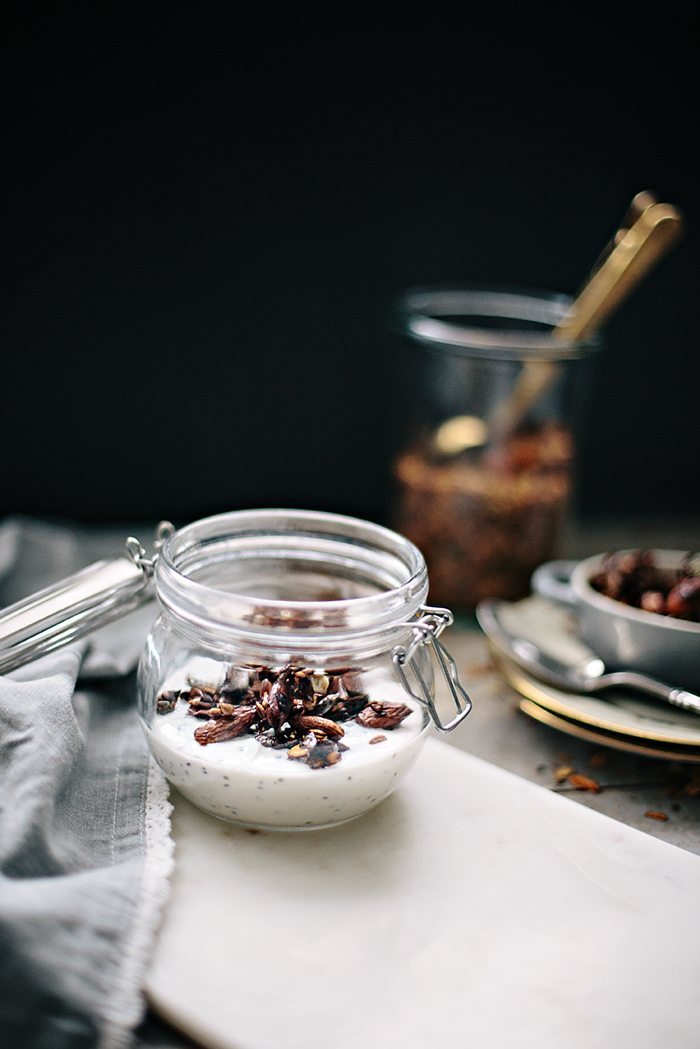 [/wc_column][/wc_row]
Today I made Granola. It makes plain yogurt so much more interesting and it´s quick, healthy + easy to make.
There´s many great ways to make Granola. The recipe I share with you today is simple. I often make it for breakfast or as a snack and only make enough for one or two servings. I like it fresh and crispy.
Preparation time is only 3-5 minutes!
INGREDIENTS
[ enough for two servings ]
½ cup oats
½ cup raw nuts
½ cup raw seeds (sunflower or pumpkin seeds are great)
1 tablespoon honey
1 tbsp virgin coconut oil or butter
½ tsp vanilla
Put everything into a frying pan set over medium-high heat. Cook, stirring often, for about 3-5 minutes, or until the granola is well coated and golden.
Set aside to cool for a few minutes and serve with yogurt.
(I added some Chia seeds to my yogurt for extra energy and fullness).
[wc_row][wc_column size="one-half" position="first"]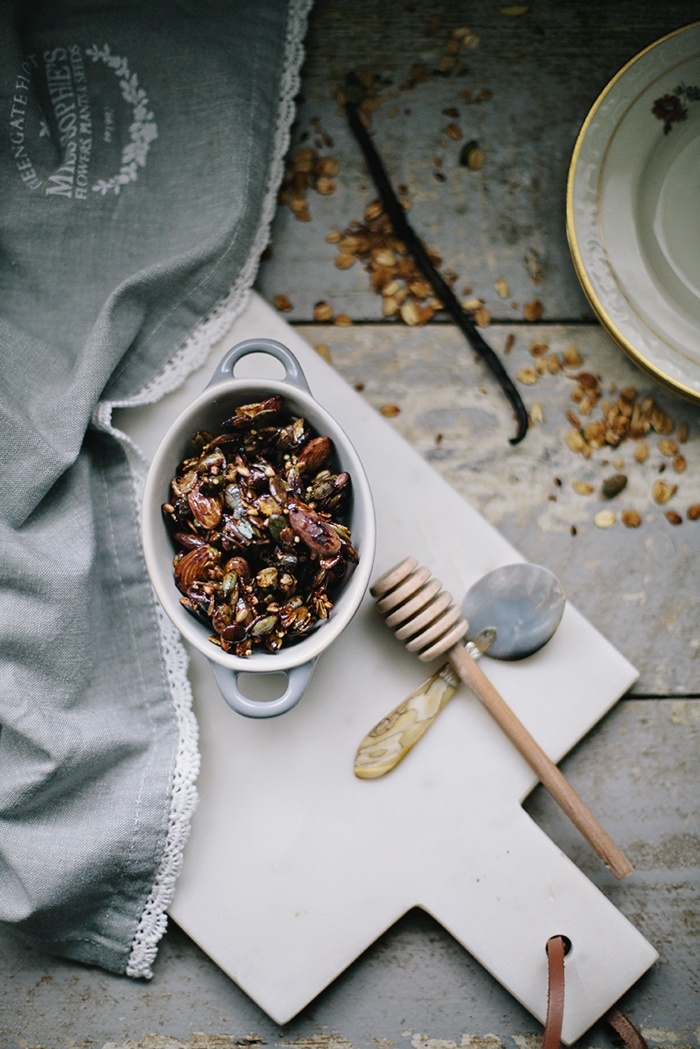 [/wc_column][wc_column size="one-half" position="last"]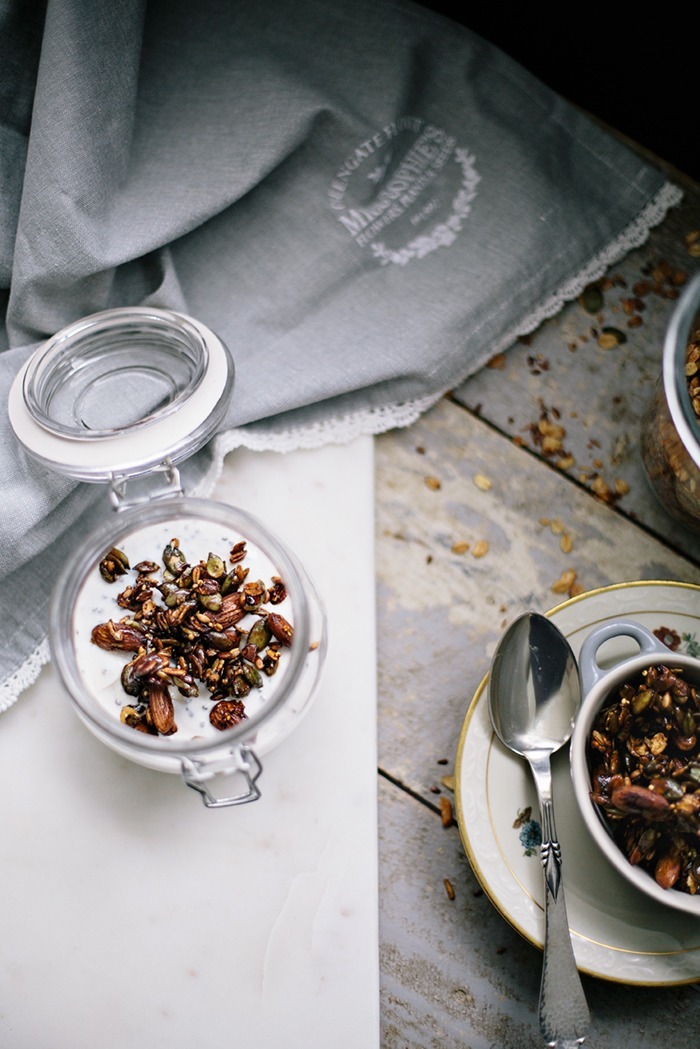 [/wc_column][/wc_row]
With Love,