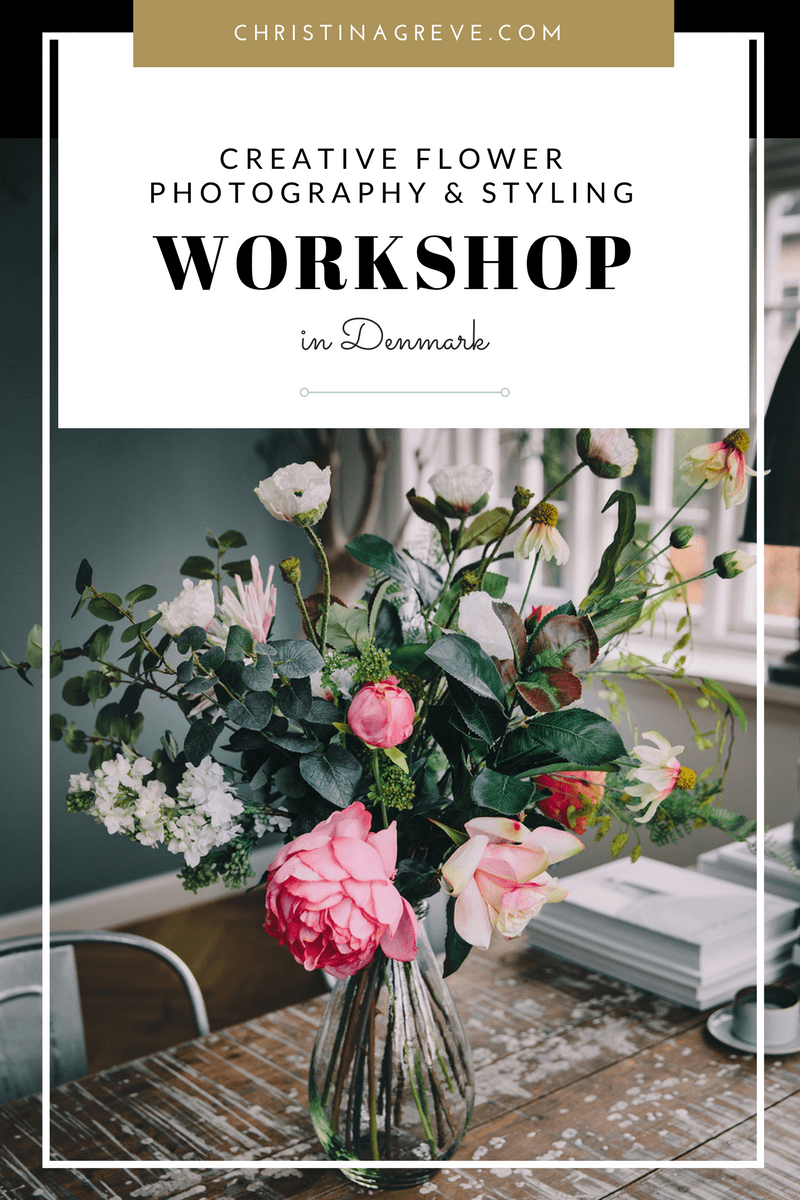 Just a short while ago my family and I moved into our new home. We are renovating and decorating like crazy. It´s a BIG house and there´s so much to do. I must admit I love the process of seeing how everything turns out.
I´m incredible excited about my new studio which is going to be perfect for my LIVE workshops. I´m hosting a photography workshop May 26-27 and I´m so thankful for the overwhelming response. It has already sold out! Wow!
Therefore, I´ve just set up a new, 2-day workshop in Septemper focusing on creative flower photography and styling.  You can secure your seat now by paying only half. Spaces are limited. The workshop is the perfect blend of inspiration, hands-on training and exploring new trends.
I´m counting the days for May and Septemper! I simply can´t wait to kick-start these two wildly creative workshops!
If you have decided to make 2018 the year to grow your photography and styling skills this intense 2-day retreat is for you.
In this intimate, small group workshop, I will share all my insider knowledge, tips and tricks with you. You will be sure to return home with plenty of insights professionally and personally + you´ll make some fabulous new friends from around the world.
Read more about the workshop here >>
I can´t wait to welcome you!