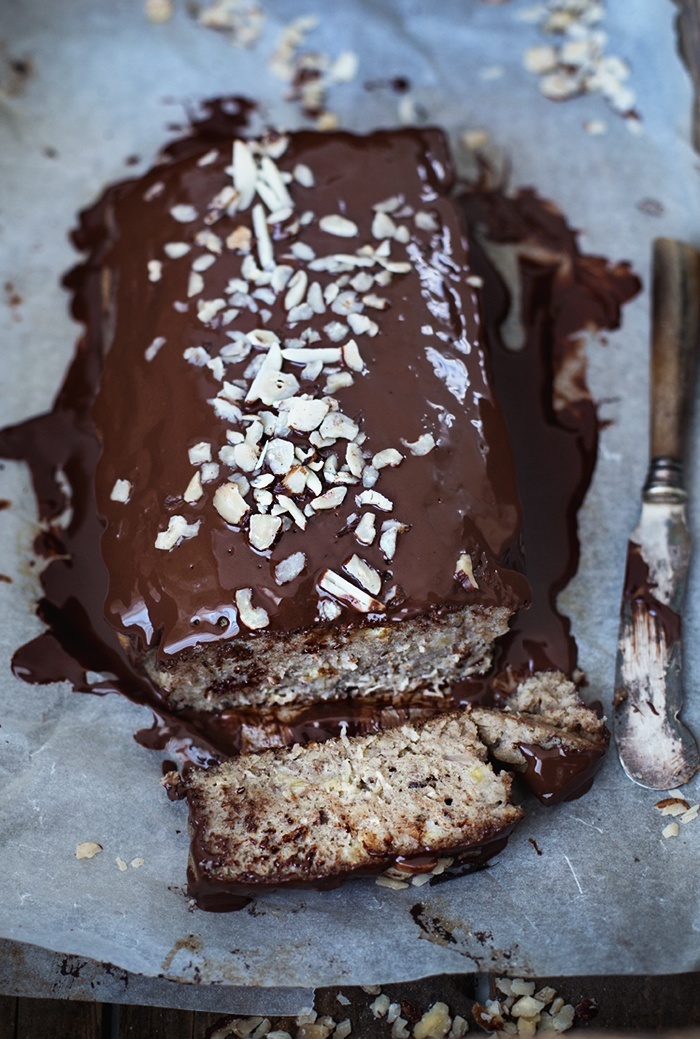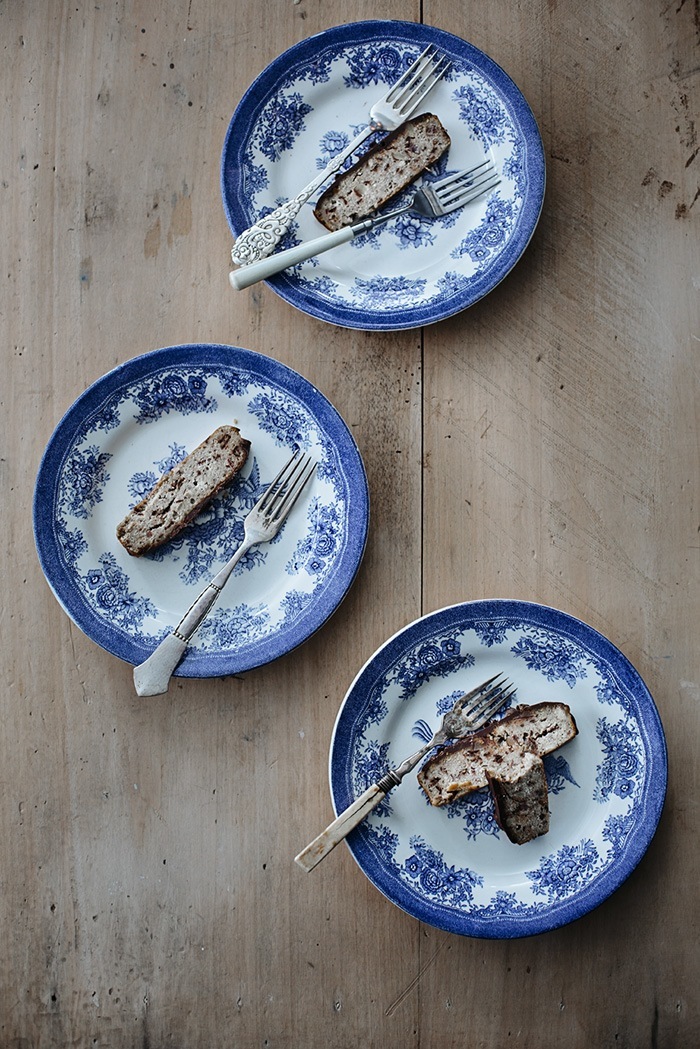 Last week, while the weather changed from winter to spring and back to winter again, I was occupied with banana bread/cake detective work. It must be my new healthy lifestyle that makes me so determined to find the best healthy versions of cake recipes.
So after testing several recipes (it´s incredible how many versions of healthy and unhealthy banana bread recipes is out there), I was still not happy with the outcome and I decided to explore if I could come up with my very own recipe. Today I finally succeeded and I´m super excited to share it with you here on the blog.
It´s free of gluten, refined sugar, unhealthy fat and milk. It´s perfect comfort food when cravings for sweets suddenly appear + it´s a great snack for the kids to bring to school.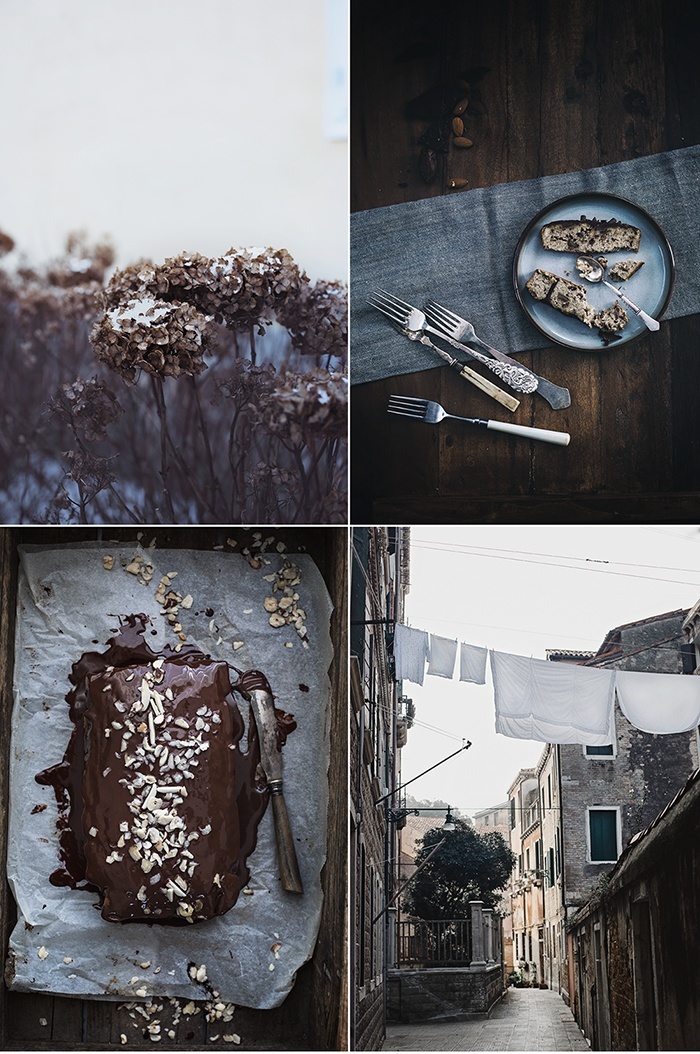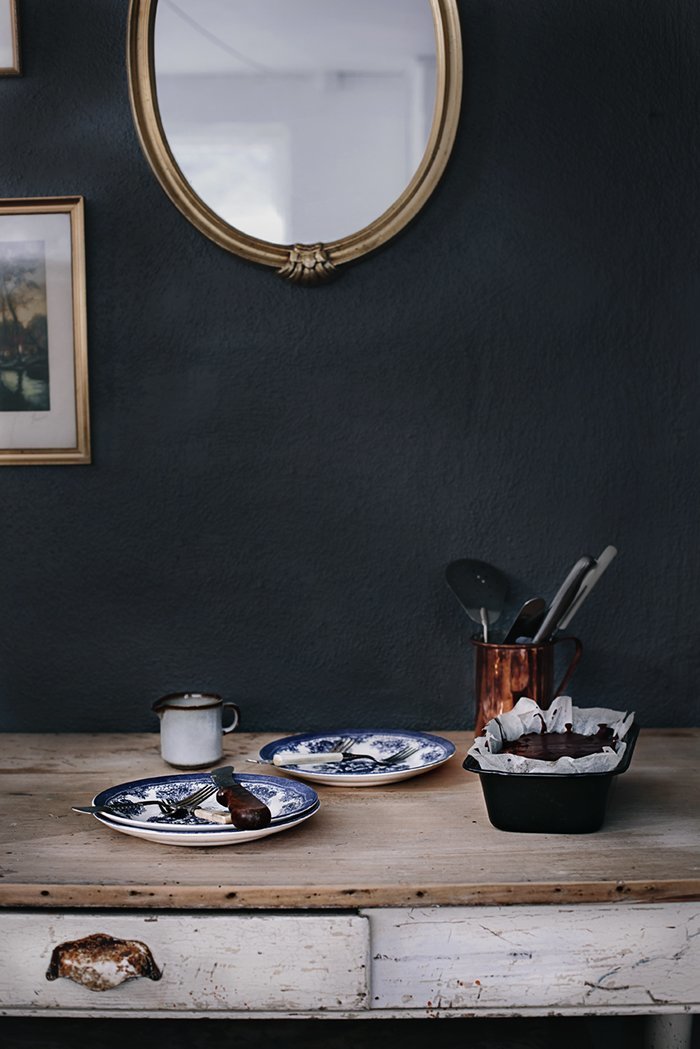 INGREDIENTS
4 eggs
2 tablespoon organic honey
6 juicy stone-free dates (avoid dry dates)
4-5 mashed medium very ripe bananas
1 teaspoon gluten-free baking powder
2 teaspoon fresh organic vanilla
1/2 cup (1 dl) rice flour
5 tablespoon almond flour
5 tablespoon coconut flour
3 tablespoon almond oil
4 tablespoon melted coconut oil (cold pressed organic)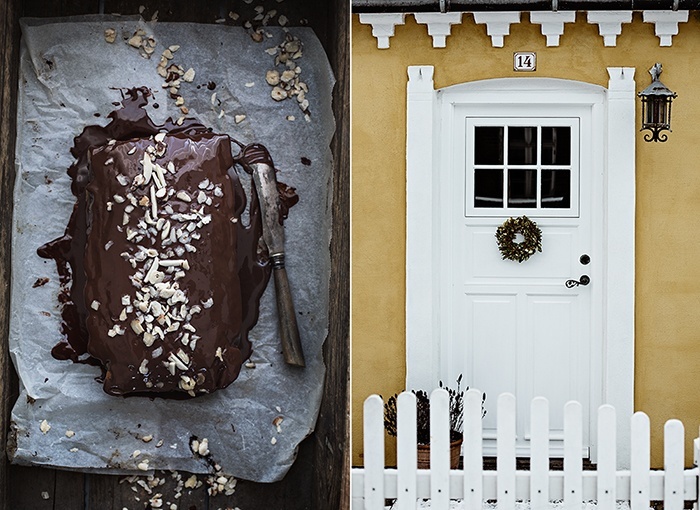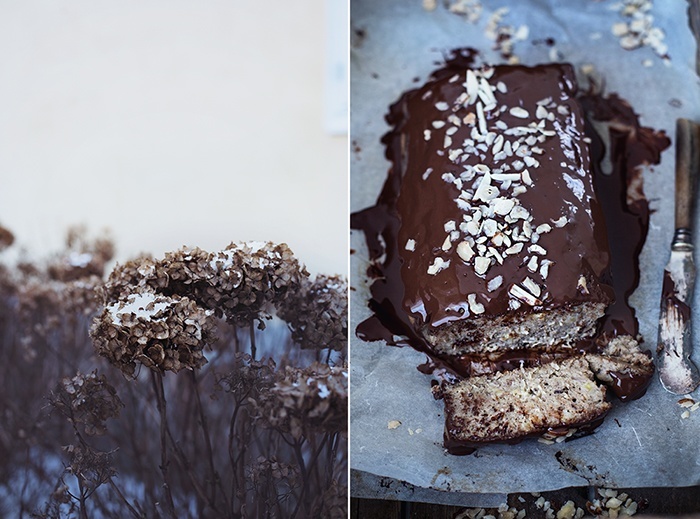 INSTRUCTIONS
Preheat oven to 175 degrees.
In a large bowl, beat the eggs and honey together together. Add the almond oil and the coconut oil. (You can melt the coconut oil for about 10 seconds in the microwave.)
Add the baking powder, vanilla and flour, and blend well. Finally add mashed bananas and chopped dates.
Pour the mixture into a loaf pan and bake for 40 minutes, or until ready. Let the bread cool in the fridge.
Toppings (optional): decorate with 85% melted dark chocolate and chopped almonds or hazelnuts.
Enjoy,