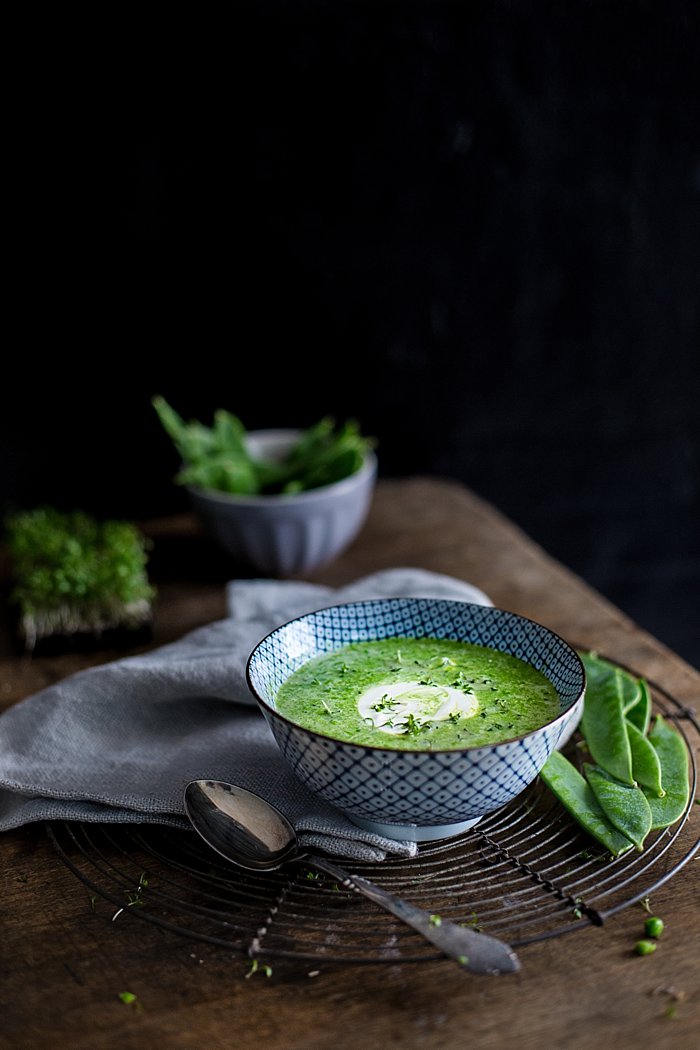 These days, I´m living the slow life up north in Skagen. I´m on vacation with my family. I will stay in Denmark all summer with the dogs. I don´t like to go away for travels when I have a puppy. I do have plenty of trips coming up this fall – so, to be honest, staying here suits me just perfect!
I spend my days doing pilates, walking the dogs, creating healthy food + photographing it, napping in the sun, shopping, eating out and planning future work projects – life the way I love it.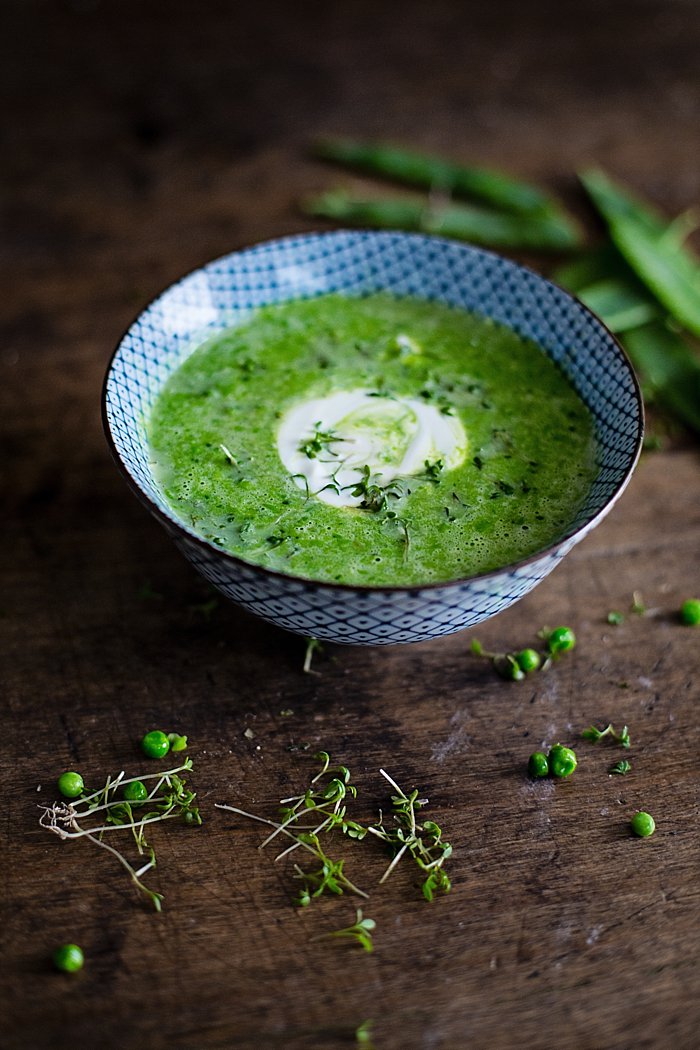 I have gotten this crazy idea to do a road trip, just me, my camera, alone with the dogs in late August, but I´m not sure yet if it will work with a four-month-old puppy. So I´m trying to come up with solutions to pull it off – It might be a bit of a challenge to get any photos taken..lol..
At the moment I´m taking it slow with social media – a little online detox is good for the soul. I do have fun with Snapchat though, and you are welcome to follow along. Add me as <strong>christinagreve </strong>to get a peek behind the scenes.
Today I want to share a healthy + delicious pea soup. It´s super easy to make and perfect for lunch or as a light dinner. Enjoy.
Ingredients
2 tbsp. extra virgin olive oil
2 small or 1 large red onion, peeled and finely diced
4 cups frozen peas
1L (1 qt.) vegetable stock ( I use Herbamare from A. Vogel)
A handful of basil leaves
A pinch of salt
Freshly ground black pepper
Sour cream for serving
Instructions
Heat the olive oil in a pot and add the onion, and cook until soft, about 5 minutes.
Add peas and stock, bring to a boil, lower the heat, and simmer for 5-10 minutes.
Add basil leaves, salt and pepper to taste. Let the soup cool and then whiz in a blender until smooth.
Cool in the refrigerator for at least 2 hours. Serve garnished with a spoonful of sour cream.