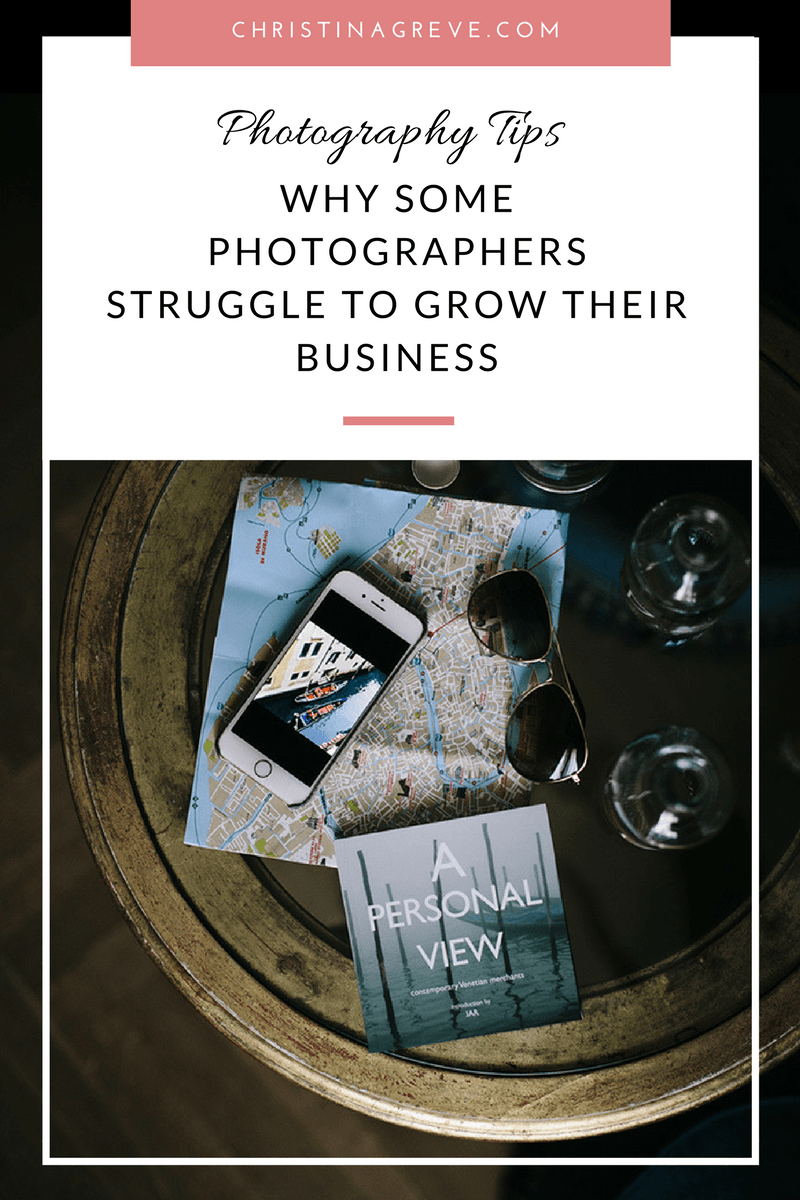 Let´s be honest! Most photography businesses fail within the first few years. Making money as a photographer can be a real struggle! Especially if you are new and just starting out.
To attract clients and make more money as a photographer you must focus on the business part of photography. It is no longer just enough to "take good photos" you must be business-wise and learn HOW to increase revenue.
With new photographers arising every day, increasing the competition in your area, it´s essential to think outside the box and experiment with alternatives to the typical ways of doing things.
[wc_box color="primary" text_align="left" margin_top="" margin_bottom="" class=""]
Free Resources for Creatives. Join Christina´s FREE membership club Creative Women Entrepreneurs and get access to workbooks, mini-trainings, worksheets and checklists – carefully designed to help you THRIVE in BIZ + LIFE. Join TODAY – it´s 100% FREE!
[/wc_box]
If you struggle to make money with your photography business, you will most likely recognize yourself in one or more of the following:
You are WAITING for people to contact you (you post nice photos on Facebook and wait for the phone to ring – nothing happens).
You pay to get new followers on Facebook in the hope of getting new potential clients to find you (Your likes increase but no one calls to book you).
You lower your price so much it hurts – (nothing happens or perhaps you get a few annoying clients?!)
You set up a blog and a lovely website to showcase your beautiful work – (but it doesn´t get the phone to ring either…)
You photograph a few people for FREE in the hope that all their friends will call you for bookings. They do contact you – but they too want it for free!!
You heard that newsletters are the key to increase income, so you set it up, but hardly no one register and with only 15 people on your list, you never really know what to write. (and most of the people on your list are your family and friends anyway…)
You compare yourself to other photographers online and in your area. You start feeling that your work is not good enough. You try to adjust your style and your website to look more like the "popular" photographers (which just feels a lot less like you and make you feel even more insecure).
You feel like giving up, and you begin to think that you are not cut out for being a photographer, so you get even less active on social media and become even less known to potential clients.
It´s time to roll up your business sleeves and do the work
Okay, so if you recognize yourself in the above – do NOT feel like a failure! Going through this is NORMAL. I´ve been there, and I have coached plenty of photographers who has been there. The fact is if you have never run a photography business before in your life how on earth should you know how to do it differently?
Instead of beating yourself up it´s time to roll up your sleeves and get to work. Now all the fun begins – evolving your creative business mind. It´s time to learn new strategies and gain new powerful knowledge!
Are you ready?
With 20 years experience as a business owner (the last six years as a photographer) and years of business training with some of the best in the world, I give you some of my own personal favorite tips, to attract clients and make more money.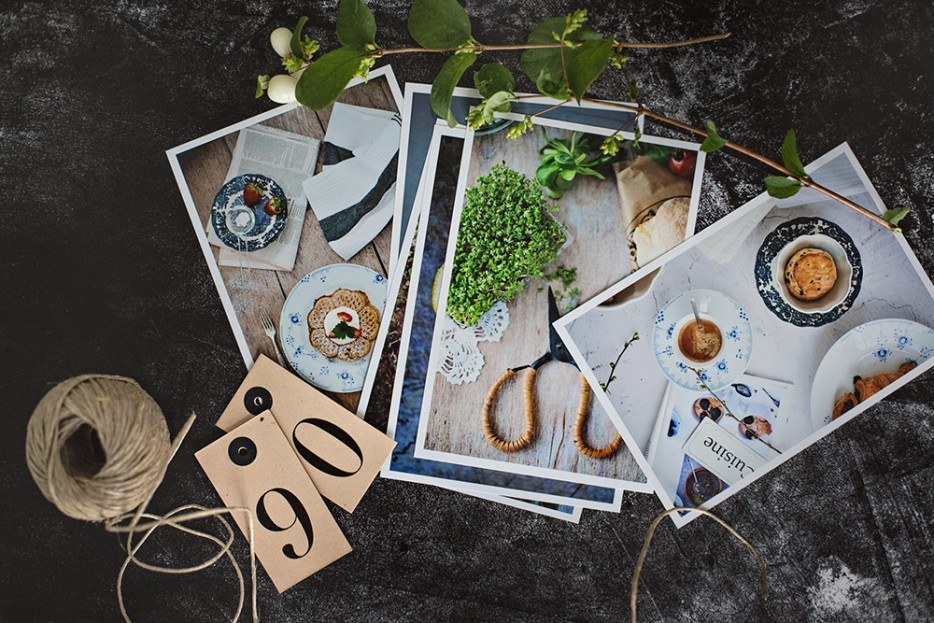 #1. Stop waiting for clients to come to you – get out and get them
I know this might sound scary – especially if you are an introvert person. Nevertheless, if you are not willing to take risks and ask for the sale, you will lose potential income –  those who do not ask for the sale are the ones that close their business soon after they started.
But don´t worry, you do not have to be a sleazy sale person – no need for that – big relief!  There´s no need for a sales pitch! Instead, talk about the experience they will get from working with you. Tell them how it will make them FEEL. Explain ALL the benefits of your service or product. Explain the process of working with you and show your passion for what you do. Nothing sell better than passion and excitement!
Tip: Shift your thinking from believing that you are an annoying sales person to thinking that you are a helper. Think of ways you can HELP and serve your clients and make their life better. From that state of mind, it is easier to sell from the heart.
[wc_box color="primary" text_align="left" margin_top="" margin_bottom="" class=""]
Free Resources for Creatives. Join Christina´s FREE membership club Creative Women Entrepreneurs and get access to workbooks, mini-trainings, worksheets and checklists – carefully designed to help you THRIVE in BIZ + LIFE. Join TODAY – it´s 100% FREE!
[/wc_box]
#2. Do one thing every day to promote yourself
That´s right. Do ONE thing every day – no less, no more. Make it your number one priority – the first thing you do every morning. Use different platforms for this – online and in your local area.
Do a brainstorm exercise and write down at least 50 ideas (small and big) on ways to promote yourself. Use this list every day!
#3. It is all about traffic baby
If you are like most photographers, you´ve put a lot of effort into making a beautiful website. But is your website getting any traffic? The problem with an online presence is that everybody has one, and an even bigger issue is that many do not know how to drive traffic to their site. No visitors – no sale!
Hire a SEO expert to optimize your site or put in the effort to learn how to do it yourself. It is not that difficult once you get started. The time and/or money you put into it can be a deal breaker in getting a higher rank online.
If you  have a WordPress site, I recommend you install a good SEO plug-in like Yoast. The plug-in will teach you how to optimize your site in a few steps – even doable for non-techies.
Tip: Make sure your website is mobile-friendly otherwise it will be dawn ranked by Google.
#4. Collaborate with like-minded
Create your own active and supportive network with other business owners in your area and help promote each other.
Local shops, hairdressers, spas, nail salons, yoga studios, coffee shops – think of places where your dream client will typically show up.
Design a beautiful gift card or voucher and print it as a postcard or flyer. Have it in your bag and hand it out to everyone you meet when you are out and about. (Example: print your most beautiful photo and then add a 10% or 20% discount – or what you feel is appropriate or offer free hair/makeup when they book a portrait session).
Create a super fantastic event together with other business owners. (for example if you photograph children, create a Saturday event for families to come and hear you talk about child photography. You then collaborate with a hairdresser who talk about hairstyles for children, a child clothes shop, who present the newest trends for kids and a blogger or book author who specialize in creative family activities – just to name a few ideas). Make it exciting and fun – let people learn about things that interest them while they get to know you.
Don´t have a newsletter? Collaborate with another business owner who does have a newsletter. Send over some beautiful photographs for their shop or do a portrait session and then have that business owner mention/recommend you in their newsletter.
Decorate a local shop/cafe/restaurant/salon with your photographs and leave a business card in the shop.
TIP: When networking ask yourself what you can do for your network, not what they can do for you. Be a giver, a supporter and you will benefit from this in the end. Networking is a longterm investment. When trust has been established, your revenue will increase.
#5. Learn from the best
Okay, I´m a business geek. I love to investigate and experiment and find new effective ways to make my business flourish. During my time as a business owner, I´ve been lucky to learn from some of the best entrepreneurs in the world. It is crucial to have a mentor or a support system to help you succeed when you work on your own.
To learn more about running a successful business I recommend training with:
That´s all. I hope you enjoyed this article and feel inspired to go out there and actively do something to meet new amazing clients.
Much Love,