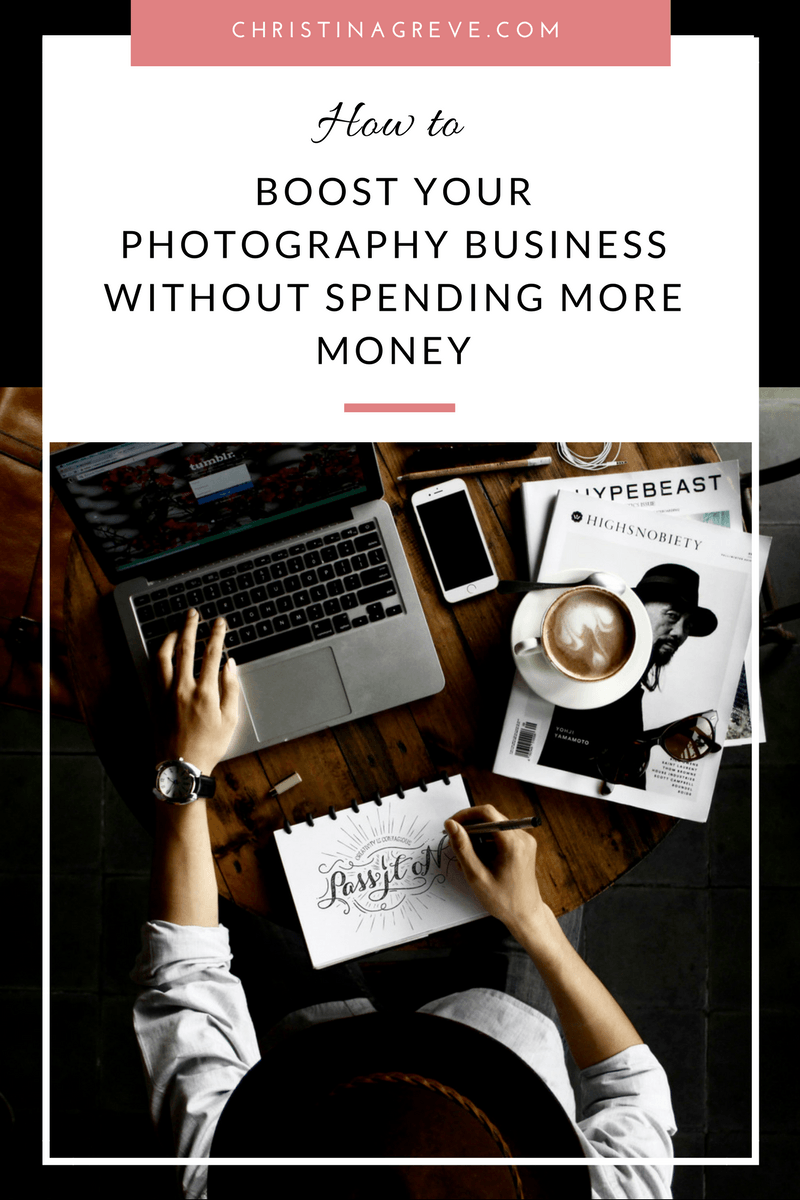 With a world wide recession, photographers and small business owners are forced, more than ever to think creatively, to think outside of the box. With little or no money to invest in your one-woman business, how can you move forward? How can you build your brand and make sure to get more happy and paying clients through your door?
There might be more ways to do this than you think. Let me introduce you to some strategies that can help you to boost your photography business without spending more money. Are you ready? Here we go…
1. Build consistency into your online presence
Have you ever noticed, that some phographers are shining with their online presence? They post exciting stuff on key social media sites around the web in what seems to be a natural flow.
Does it seem overwheling to do? Well it might not be as hard as you think. If you can invest just 15-30 minutes a day doing this, it can be one free fastlane to boost your business.
If you are not a social media avid, no worries, you can keep it simple. The key to boosting your online presence is consitancy. I see to many photographers who slip away from their fans and followers for too long.
Keep your followers updated just a little every week – even if you just have a small group of people following you. The only way to grow the list is to keep moving and be percistant.
Make sure your blog posts and social media updates give some kind of value to your costumers. Talk about things you love, what you´re up to, what inspires you, your favorite gear, share your images and most of all talk about why you love your work. Show your excitement and make people curious about you.
Take action now
Make time every day to build consistency into your online presence  – you could divide your time like this:
2-7 Facebook update per week (make sure to post your status updates manually to really connect with your friends/likes and avoid to do it automatically)
1-5 Twitter updates per day (I´m personally not much of a twitter girl, so I don´t set a good example here..smile..)
1-7 blog posts per week (most readers are happy with 1-3 post pr. week – remember quality over quantity!)
1-3 Newsletter per month
You can do this! If you have more time, you can always do more, but know that by using this minimum requiring system, you will be sure to be noticed by your potential costumers on a daily basis.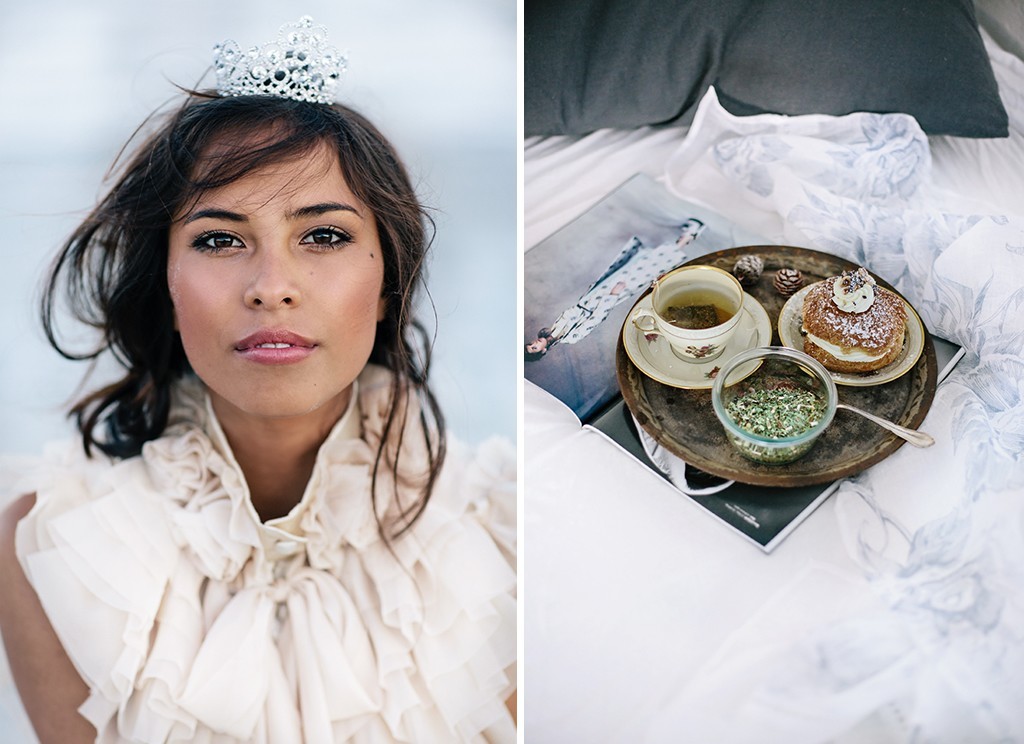 2. The secret to selling more
Are your lips clued together when you should be selling yourself to potential costumers? Afraid you will apear pushy or annoying? Well many women feel it´s hard to sell themselves, I used to feel the same way.
If you are one of these women, I have good news for you! You don´t need to be an annoying hardcore sales person to get people to book you, all you have to do is to express enthusiasme and excitement. Nothing is more attractive than a person who oses passion and energy.
I bet you love photography, that you love to be creative, to capture those unique moments in life, that´s what you should talk about. Educate people. Tell them how fabulous your clients feel after a session with you.
How it touches your heart to experience that. Talk about your creative ideas, funny locations and inspiring people you have met through your work.
All that engery that is connected to your passion for photography is key in attracting costumers. Don´t ask them to buy, don´t tell them why they should buy. Tell them how it will make them FEEL, how much fun and inspiring the whole session will be.
The key is to understand that what you sell is this:
an exclusive and unique experience (make the photo session a wonderful experience she´ll remember forever and tell all her friends about).
results (the way the client FEELS when see sees the pictures of herself or better yet show them to her friends and her lover and experience their reaction)
convenience (make the whole process of working with you so smooth and easy, that the client can lean back and relax – make it joyful and stress-free).
Take action now
It´s time to connect with your enthusiasme, excitement and passion. All three elements will make you a magnet to costumers. Now grab some paper and a pen. Write down why photography is your passion?
What is it about photography that makes you excited? What about photography can make you jump out of bed in the morning with a big smile on your face? Why should your clients feel enthuiasme about your photography?
How do your clients feel during and after their session with you? What are your best assets?
The answers you get are your new selling points. Next time you´re out socializing it´s time to put these sentences into practice. And while you talk don´t forget to show your excitement.

3. Clean up your portfolio
Okay, let´s be honest; when where the last time you updated your portfolio? This is often a task that photographers forget or neglect. Never the less it´s a great and free way to boost your business in an instant.
I like to compare a portfolio website with a shop window. Your portfolio is your visual window to the outside world – your online butique window. Just like a shop with a window 'dressed' for the street, your website is styled to capture clients.
When potential clients stop by your portfolio they are "window shopping" just like you do, when you walk by a shop on the street. And just as you only walk into shops you like, people will only stay on your site, if they love what they see. Impress them. The better your portfolio is, the more people you will attract.
Keeping your portfolio up to date will make sure that it reflects change and improvements in your photography. Keep your portfolio fresh and reflective of your personal style and niche.
Remember that you are using your portfolio to convince someone to book you over anyone else in their area; keep in mind what you are selling and make sure it is accentuated in your portfolio – especially if you have a niche.
In a portfolio, a few beautiful photographs will have a better impact, than 100 average photographs with a few winners. Make sure your portfolio only showcases your best work.
If it's not amazing, don't include it. In this case, less is more. Do not worry about the quantity as much as the quality. As long as you have 15-25 good images, it is enough to make a good portfolio. You can build it up from there.
Take action now
Grab you calendar and book a date to update your portfolio. Go through every single picture and ask yourself these four questions:
Do I absolutely LOVE this photo?
Does this picture evoke an emotion?
Does this picture reflect my style/niche?
Does it represent the jobs I want in the future?
If you answer yes to all four question, then keep the image, if not take it of your website. Now book a time each month or even every two weeks, to go through your portfolio.
Add new images from recent sessions and see if there are pictures that no longere represent you properly. You change all the time and your portfolio should reflect that.
4. Have a clear idea of what you want with your business 
My last tip is about time management and self decipline. These are powerful tools to boost your photography business fast. But for some creative people this can be a real challenge, I know because I speak of experience.
It has taken me years to become truly stuctured and to put everything into a system. But I quickly noticed what a big positive impact planning had on my business and my life in genereal.
Actually not only do you need planning to create a succeful business, you also need it to survive the pressure that can come when you get really busy and successful.
You need to focus on what you want with your business and then plan how you will achieve it. If you don´t yet know what this is, take some time to figure it out!
Maybe you already know it deep in your heart but are afraid to listen to the little voice inside yourself. Anxiety often comes with the pursuit of your dreams.
Following a dream can be scary. The best way to tackle those scary thoughts, is to plan your way out of them. Take one step at a time and stop worring if you are good enough or if you´ll fail, or if someone won´t like what you do.
When you are focused, when you know what you want, it´s time to make a plan to make this a reality.
Write everything down, this will be your business plan. Consider who you need to contact, what you need to get started and what steps to take to get clients. The more specific you are, the easier it is to take action.
Don´t try and do it all at once, take it little by little and enjoy the process. It´s all about having fun – this could be the best time of your life!
Take action now
Make a busniess plan. For each month and each week have specific task to complete. Write everything down and put it into system. I usually do this once a year; I take two days to plan my goals and layout the steps. Then I revaluate every month to see if I´m on the right track – if not I adjust.
Let´s look at an example. You dream is to raise your income, for that you need more clients and/or raise your fees.
Now brainstorm on all the ways you could do this, choose your best ideas and put them into your plan – weekly and monthly. Be determend to follow your plan and celebrate every little step.
Dedicate your time to what is most important to you and your business. Ask yourself, will this task bring me money on my bank account?, will this task boost my business?, will this task get me new clients?
Questions like these will help you stay on the right track and follow through with your plan. Soon your goals will be a reality.
Enjoy it!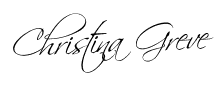 PS. Like this post? Share the love! Pin, tweet and like this post, if you think someone else will find it helpful.