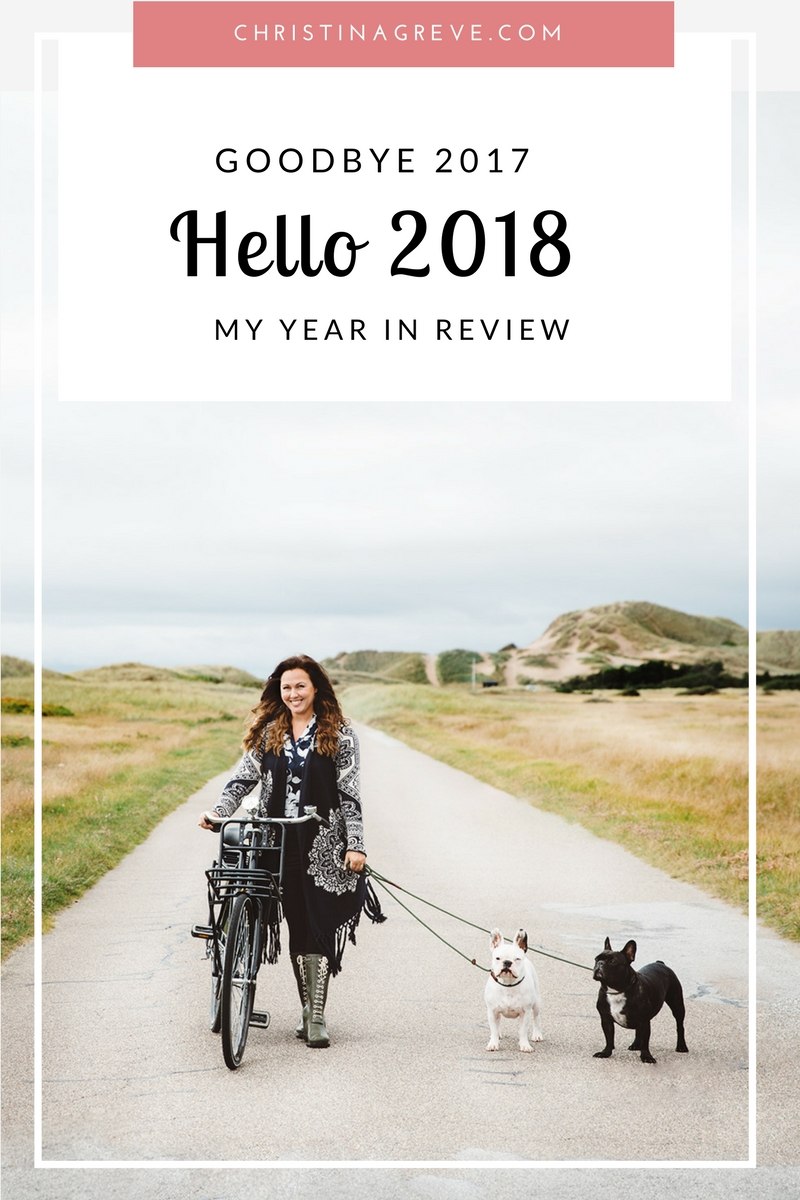 Can you believe it! 2017 has come to an end. I´ve had the most incredible year! For me, this has been the year of pure gratefulness and abundance. I feel so blessed to do what I do and work with so many amazing + talented women from all over the world.
Back in 2016, I spend most of the year being in extreme pain, being sick, going through surgery and a long recovery phase…so I really needed this, I needed 2017 to be one heck of a ride, and it truly has been!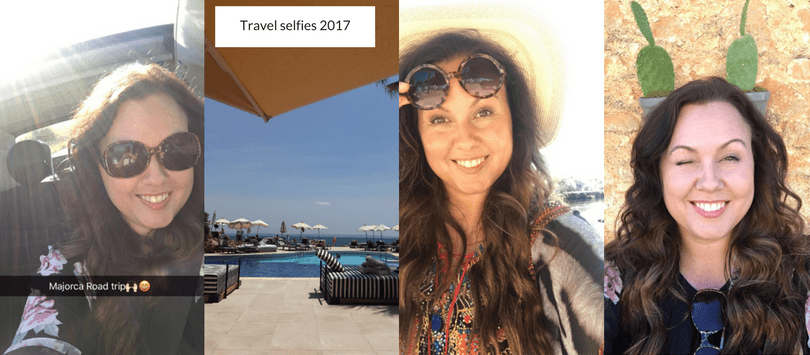 I´ve travelled to amazing places like Cannes, Nice, Grasse, Antibes, Paris, Palma de Mallorca, Northern Germany, Skagen and the small Danish Island Samsø. I´ve stayed in some of the best 5-star hotels and had the chance to photograph the most fabulous locations. I Celebrated 25 years of love with my man. Created a brand new premium course, updated the design of my website, hired a small team + a personal trainer, sold my house, bought a new home AND a new car. Woah!
I guess when you spend a year being sick, as I did back in 2016, your perspective change on so many things in life. Suddenly your time becomes more valuable than ever. Every little minute becomes so precious, and you just want to enjoy life to the fullest.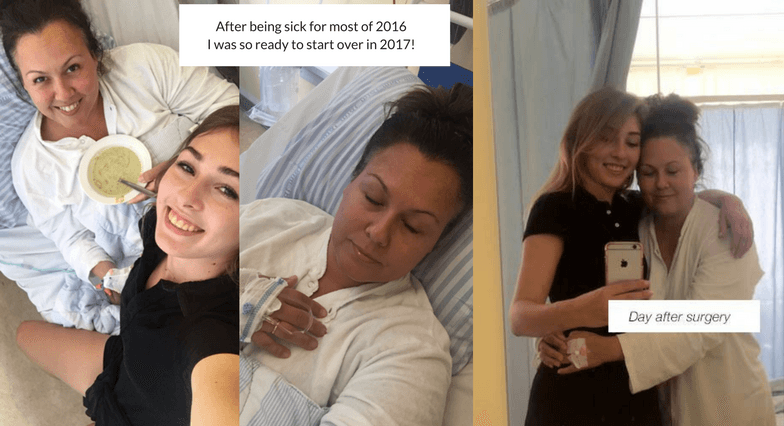 The Year Of Systemizing and Organizing
I started 2017 by claiming that this would be my year of SYSTEMS. I wanted to organize my business as much as possible, and transform everyday tasks into automated systems. Systems that would help me be VERY productive + focused and at the same time give me more free time to spend with my loved ones.
The first thing I did was to organize my newsletter system. I created SOUL LETTERS, the FREE 5-Day Photography Course and Creative women entrepreneurs. I prepared one entire year of emails so I could focus on other things like creating content for my new program Optimize Your Creative Life. It took me all of January to build a year of emails – hard work but well worth it. So if you struggle to find time for that weekly newsletter, I can truly recommend you give batch creating a go. It leaves so much time and mental space to focus on other goals.
I also managed to create half a year of social media content. I prepared text and photos and hired my daughter to post for me. But when she travelled to Japan and moved on to explore other adventures than working for her mom, I took over my social media again. And during the year I found a peaceful flow of running my social media, focusing almost solely on Instagram which is my favourite platform. I no longer believe that you have to be on all platforms to be successful. Chose the one you love and the one where your ideal audience is present.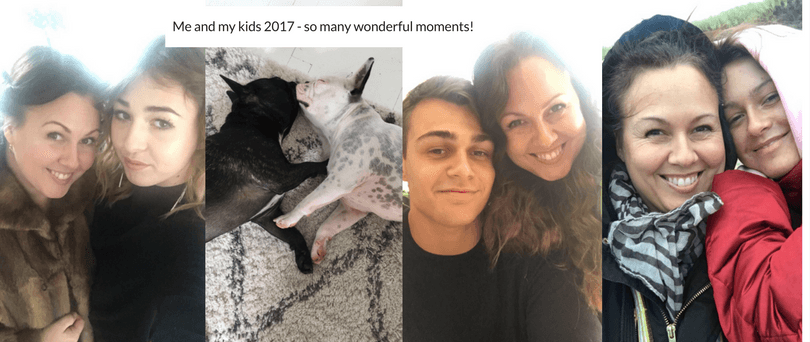 Creating A New Program
I knew from the beginning of the year that my main focus for 2017 would be to create and launch my brand new program Optimize Your Creative Life. And let me tell you, I´ve worked my butt off to make that happen.
Creating a huge premium program of 8 modules focusing on business strategies, marketing, money management and mindset training demands the ultimate FOCUS and extreme dedication! It has taken me ALL year to make it.
Some days I felt like I was climbing Mount Everest all by myself, and other days I was high from pure excitement getting to teach what I`m most passionate about. Seeing this BIG goal come to life has been a dream come true. I´m overly proud of myself.
To be able to create this course, I constantly needed to make sure my mind was in top shape for writing and producing high-quality content. And that was an on-going project. I created a mind-body health system that made it possible. Every morning I started early; stretching and going over my goals for the day, for the week and the month. The first half of the day I have been writing intensively and recording video/audios avoiding all distractions. No phone, no Facebook, no Snapchat, no Instagram allowed. Only producing great content.
I´m so super happy with my new program, and it has been such an exciting journey putting it together. I´ve taken everything I´ve learned from my 20 years of working with psychology and entrepreneurship and designed my own blueprint for business success.
My greatest passion of all is to help creative women make a profitable living doing what they love. Being a successful creative and artist is all about mindset; it´s about overcoming your mental blocks AND your money blocks. The rest is practical business strategies – a system that teaches you exactly how to turn your passion into profit. I see so many creatives undercharging, not believing in themselves that they have what it takes and it has become my mission to help them change that, so they can THRIVE and live their full potential.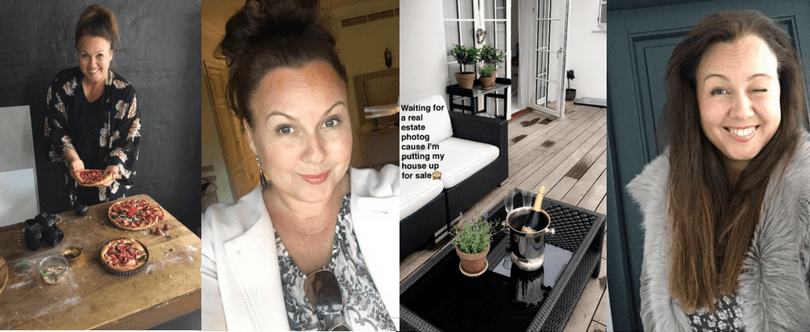 Meditation & Pilates
I guess you can imagine, that creating so much content takes dedication and a whole lot of time on the computer. Yep, me and Mac have been besties this year. I´ve never typed so many words in my life! To make sure I would take extra good care of my body while sitting so much at the computer, I hired a personal trainer. Three times a week I go and do an intensive Pilates reformer session with my amazing trainer Charlotte.
A funny side note is that Charlotte and I used to dance in the same ensemble 25 years ago. Today she is super fit and I´m NOT, so I must admit I was a bit embarrassed to show up in her studio. But of course she welcomed me with nothing but kindness and support, and that has meant so much to me.
We have been working mostly on correcting my posture, which has suffered from being sick and laying in bed for most of 2016. Hiring a personal trainer has been the BEST thing I´ve done for myself this year, but it´s also been the hardest thing I´ve done! I can´t even begin to tell you how much pain I´ve gone through to get my body back on track after surgery, and I couldn´t have done it without professional help.
My excuse to skip workouts has always been, "but I got so much work to do!". Now, that I have someone waiting for me, I show up every time. I´ve done 26 sessions as I´m writing this and I've decided to keep going ALL of 2018. Because I truly need it after everything I´ve been through and I´ve only just scratched the surface of getting back my shape and my health.
During all of 2017, I´ve also changed my evening routine. I´ve skipped Netflix and HBO and instead chosen to meditate and listen to podcasts. Doing so has ensured that I wake up rested, feeling inspired and super pumped to begin my day.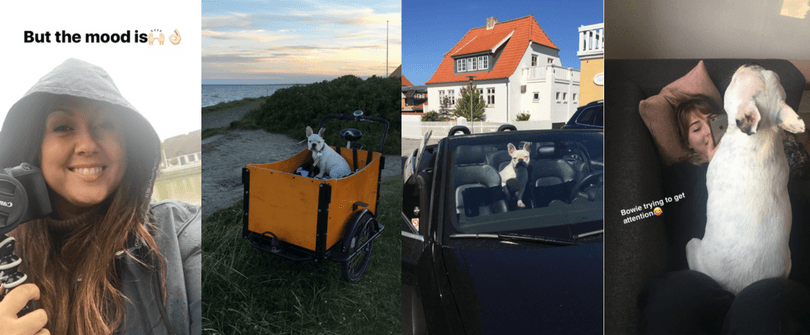 New Home
On a personal level, 2017 has truly been the year of finding a new home. My family and I have looked for a new home for a few years without any luck. But this year we promised each other to intensify the search and make it happen. Back in June, we found our new dream place, just a short bike ride from our current home. A beautiful old house from 1914. It was instant love, but we had to sell our own home first, and so the waiting game began. Luckily, we sold our home within a month, but because the family who bought our home also needed to sell their home, we had to wait even longer.
We are finally able to say; we are MOVING on February 1st! It´s unbelievable exciting and scary all at the same time. Most of the new house has been renovated carefully with respect for the original charm and style. When we move in we will begin the final renovation of the house, and if you´ve followed me for a while you know that renovating and designing homes is one of my hobbies.
In my new home, I will get a bigger workspace, a studio and room for individual coaching + space for hosting workshops – and that´s the main reason we wanted to find a home with more space. I´ve already set up my very first LIVE photography workshop in the new house. It´s at the end of May, and I can´t wait to welcome participants into the heart of my world.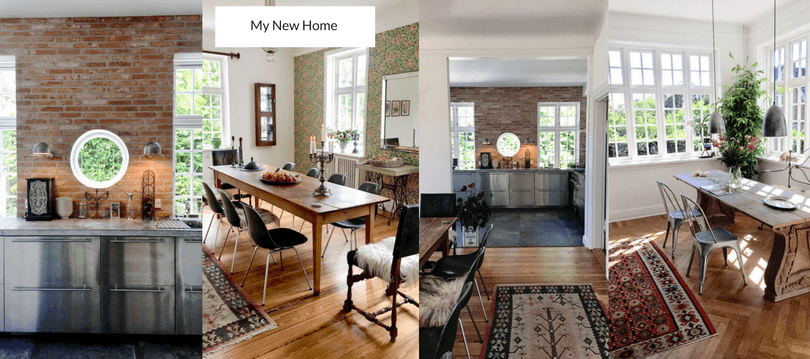 My Photography
Because I´ve prioritised making Optimize Your Creative Life, I´ve not been able to take on as many photography assignments as I normally do. Luckily that will change in the new year. I plan to make a brand new online photography workshop which will launch fall 2018. It will be a video-based course, even though I´m not so keen on being on video I´ll try and leave my comfort zone and do it. My son, who just turned 19, will finish high school this summer, and then we will work on this project together. He will record me doing my thing and then edit the whole shebang. And hopefully, I will also do one more live photography workshop beside the one I have already planned for May.
If you would like to learn precisely how to turn your creative passion into a profitable online course, I share how to do that in my program Optimize Your Creative Life.  Each year I make $200k – $300k just from my online courses alone. Its a fantastic way to uplevel your income and combine with other offerings like coaching, live courses, photography sessions and selling art work. You can read more about Optimize Your Creative Life here >>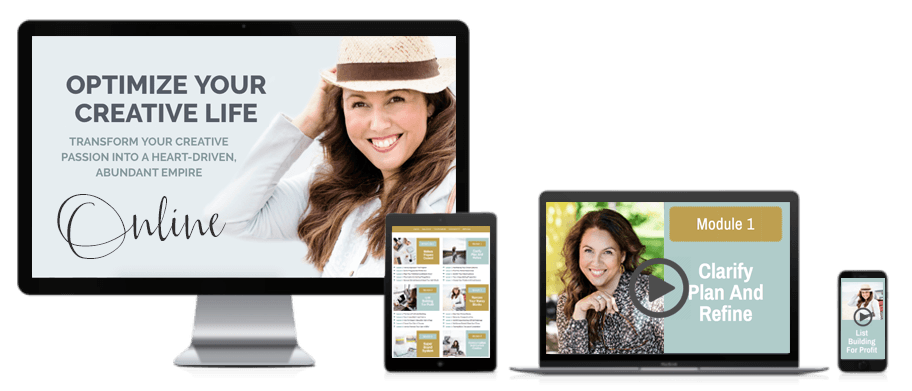 2018 GOALS
Alright, as you can read from everything above, I have a busy year coming up. I´m already in love with 2018 and cannot wait to get started! But first I need to throw a BIG New Years party for my kids and their friends. It´s a tradition that they come and eat with my husband and I. And I can ensure you that I will dance the night away with my little crown on my head. (the kids have claimed the theme of this party to be "alter ego" so I´m going to be a dancing queen 🙂 )
In 2018 I hope to get started on my book. I´ve been pregnant all year with a book, that I haven´t had time to write yet (but it´s in my head taking up space). My goal is to spend some time in Mallorca at the end of this year working on the book and hopefully get it published in 2019. That would be a dream!
And remember, if you wish to join my program Optimize Your Creative Life 2018, it´s time to sign up. We begin January 15. And seats are VERY limited because I want to be able to get personal with every student.
THANK YOU
Finally, I want to say a BIG thank you for reading along. My life isn´t all that glamorous, it´s mostly work and family time, but it´s my life, and I LOVE it.
What I also love, is ALL the daily emails I get from readers, followers and members sharing their stories, struggles, and dreams. Getting thank you notes from my audience means the world to me. It´s what keeps me going. I save each and every one of those emails in a special folder, and when I have a bad day – because that does happen sometimes, I go into that folder to connect with my WHY and my motivation. And that is YOU!
I appreciate you so much!
THANK YOU for everything in 2017!
I wish you all the best in the new year.
With gratefulness and joy,
Christina


PS. Need inspiration and ideas to improve your life in 2018? Read my latest blog post: 9 Things to Do In 2018 to Improve Your Creative Life