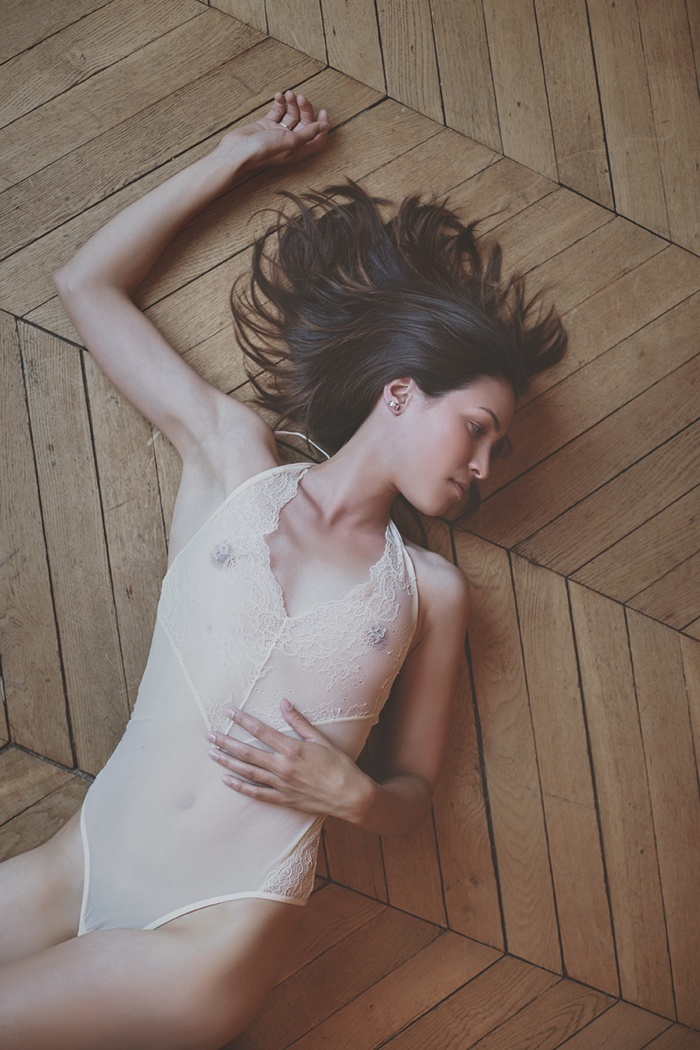 These boudoir photos was shot in Paris using all natural light and a digital camera (Canon 7D). In my editing I strived to achieve a film-like look to emphases the style and the mood.
I met Elsa in the most beautiful apartment with original french decor; large doors with pretty gold details, huge windows with lush curtains, large mirrors and fireplace in each room. Such a treat to shoot in that magical place.
Elsa was amazing to work with, honest, real, relaxed and sublime at posing. The only challenge I had was the light. It was late afternoon and there wasn´t much available light. I managed with high ISO and though the photos did come out a little grainy, I´m very pleased with the result.