Today I am doing something new + fun; a Blog-Hop. Something I haven't done before. A blog hop is the perfect way to "hop" around the world wide web, getting to know SUPER amazing bloggers. My sweet blogger and photography friend Birgitte from A DUSTY OLIVE GREEN kindly asked me to join. Of course, I said yes!
I LOVE the blogsphere just as much as I love photography. I started my blog back in 2009 and have blogged (almost) weekly ever since then. I´ve met many wonderful, creative and inspiring people via blogging, which has added much value to my life.
I first met Birgitte a few years ago through the blogging world. Later she took one of my photography workshops and we got to know each other even more. Birgitte is a Dane from Copenhagen living in Florence with her little daughter. She is known for her amazing travel pictures – especially from Copenhagen, Rom and Firenze. She is also the creator of four great city-guides, full of her personal favorite places, shops, cafes and restaurants.
How the Blog-Hop works
It´s simple; I answer a few question about blogging, then nominate two other bloggers to continue the Blog-Hop. Next Monday you can read the Blog-Hop posts of my two nominees -learn who these fantastic, inspiring bloggers are at the end of this post.
Here we go:
Why do I write/blog?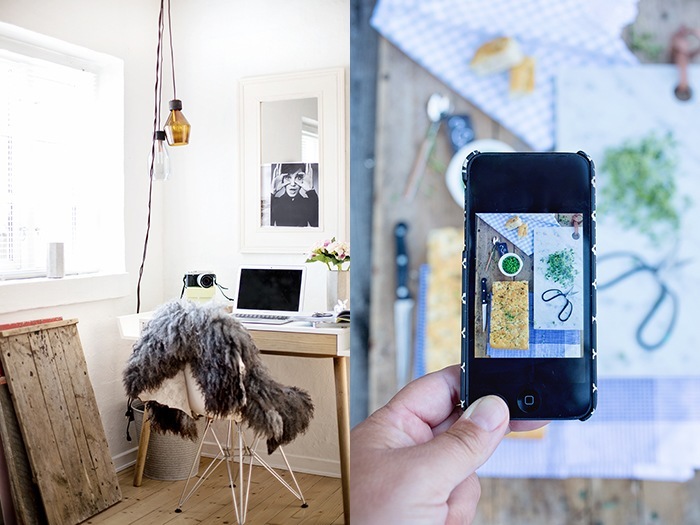 Back in the days I started my blog mainly to show my photographs and stay connected to my friends, yet it turned into a site that helps and support aspiring photographers. I quickly got a lot of questions from readers and within a few years my blog became a blog for female photographers looking for inspiration and helpful tips to boost their own photography and business.
Today writing blog posts and content for my workshops are just as big part of my life as it is being a professional photographer. I love the writing process, though I´m far from a natural born writer. To be honest, it´s been one of my biggest challenges in my business career – yet extremely essential for my work. Playing with words and creating beautiful sentences does not come easy to me + I´m a lousy speller…
At some point, I had to make a decision NOT to let grammar and spelling stop me! My desire to help and motivate people with photography conquered.
Today I accept that my writing is not perfect. I write from my heart with good intentions, and I believe that is what matters! My English has improved tremendously since I started writing back in 2009, and I´m proud of my progress. I know I still have a lot to learn when it come to writing and grammar, but lucky me I enjoy the learning process

Sometimes I have to pinch myself in the arm. I can´t believe that this lousy speller from Denmark, now runs an international business still growing each year.
So if I there should be a reader among us, that feel limited in blogging because he/she is not a great writer, my advice is: who cares! Go for it! You will learn and blossom as you go.
What am I working on?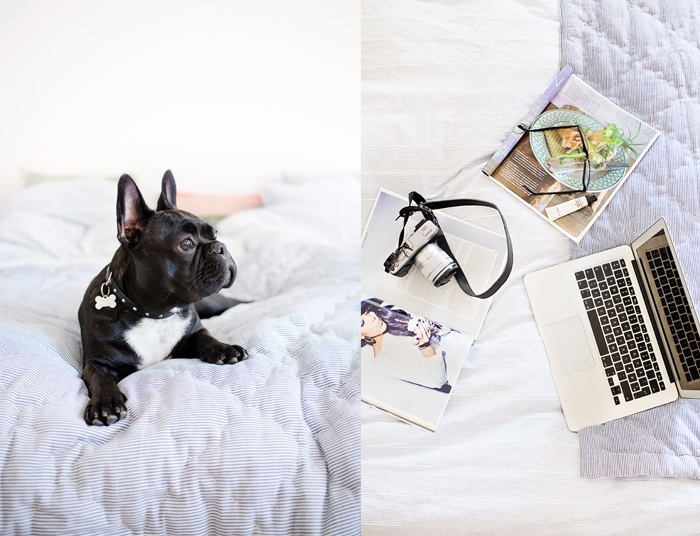 Oh my, where shall I begin!
Sometimes I wish I could clone myself into ten professional writers…lol…I always have so many ideas and plans I want to execute, and I tend to want to do everything at once – which is never possible, since I´m a one-woman business. My constant struggle is to limit myself and stay on track with just a few important projects.
Right now I´m 100% focused on running my 5-week online lifestyle photography workshop. We are about half way through the workshop, and I have an amazing 112 students on board. This is what I love to do! To teach, create content and motivate people.
When the photography workshop is over I´m diving right into my next two big projects; creating a life-changing coaching program for women + re-design my blog. I´m SUPER excited about both and can´t wait to share more about it!
How does your blog differ from others in its genre?
I like to believe I differ by combining photography and psychology/coaching. I spend many years working as a psychotherapist, life coach and mindfulness instructor before I got into photography.
My background helps me offering encouraging, practical and supportive training for female photographers and creative souls around the world. Many women doubt themselves – which is normal, but if you let that self-doubt stop you from living the life of your dreams and being fully you; amazing with ALL your potential, you risk loosing yourself to depression and stress.
My main goal is to help women understand HOW incredible they are and that they can do anything they want. If I can encourage just one woman to start loving herself more and take a step towards her dream, I´m happy! That´s the heart of my blog – photography is secondary.
What is my writing process?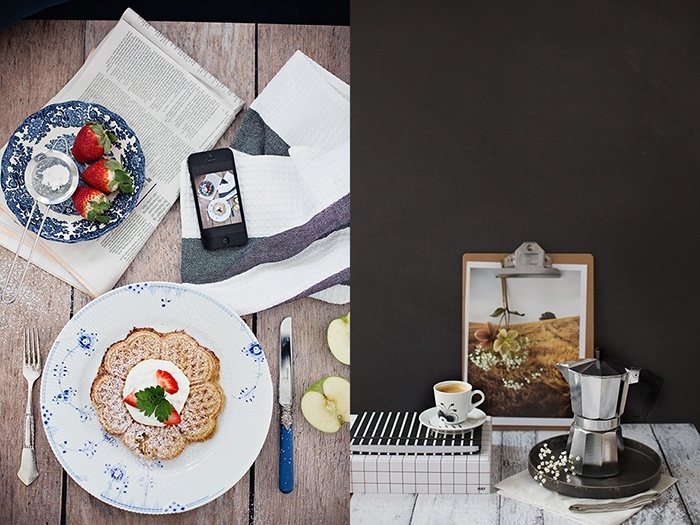 I find so much joy and peace in the writing process. Even though writing at times are my biggest struggle, I love the challenge.
On a typical workday, I´ll start writing as soon as the kids are out the door. After breakfast I make myself a big cup of coffee, then go to the computer. Often I will sit in my PJ until I´m done…lol..If the weather permits it I will open the window and listen to the birds while typing.
I rarely listen to music while I write, I like it quiet and peaceful, so I can focus and think clearly.
Unless I have photo projects, meetings or clients later that day, I´ll keep writing for most of the day. I think I´m in love with the quiet thinking process that often goes hand in hand with writing blog posts or workshop lessons.
Alright, enough about me…
Now I will nominate two amazing blogs. Both of them will post their blog-hop posts next Monday. Don't´miss out!
The Nominees are:
My first nominee is my long time blogger friend Anette from Anetteshus.
I first stubbled into Anette via her blog back in 2009 when I was new to blogging myself. I quickly feel in love with Anette´s creative interior blog and admired her design skills, her delicate nordic style and her heartwarming personality.
Today Anette works professionally with web design, photography and social media + she is happily expecting child number 4. How AMAZING is that!
A few years ago I had the cosy honor of meeting with Anette in person and I was happy to confirm that she is even more incredible IRL.
My second nominee: Our Food Stories
My second nominee are the über cool Berlin-based stylist and photographer couple; Laura and Nora.
I met these wonderful women via Instagram almost two years ago. Together they run the lovely food blog Our Food Stories.
Laura is doing all the mouth watering yummy pictures for the blog, and Nora who studied fashion design is rocking the food styling and setup.
I´m so inspired by these two wonderful creative souls and needless to say, I´m happy to present them here on my blog today.
I hope you have enjoyed my little Blog-hop event.
Much Love,
Christina
{ 2 comments }