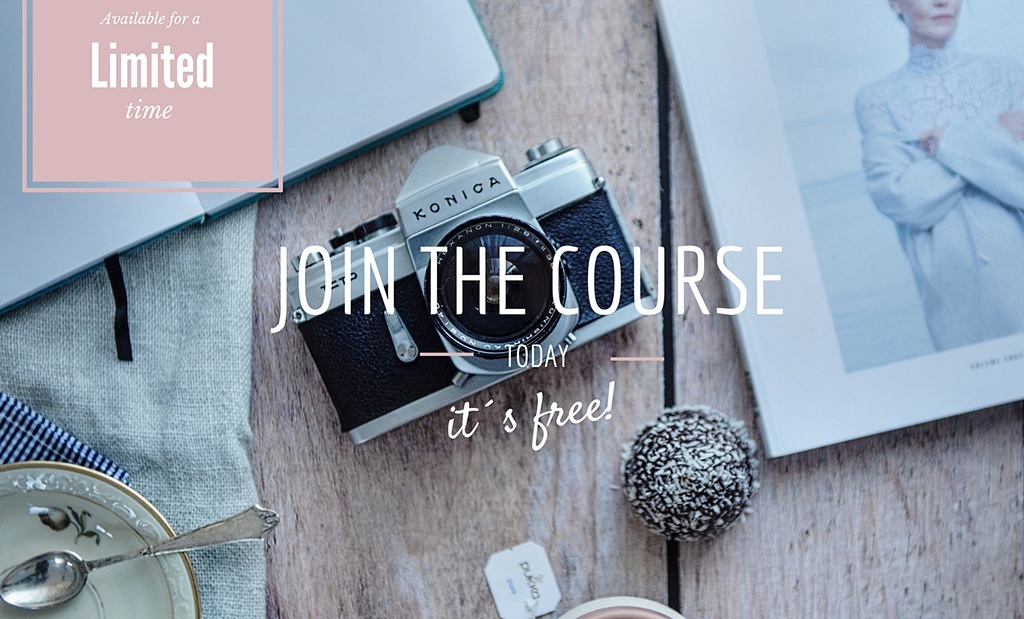 What if 2016 was your year for getting back on track and making positive changes toward your most important goals?
To help you get there, I've created a FREE course to jumpstart your best year yet:
The JUMPSTART Challenge 2016
A 9-step online coaching program designed for all creators, photographers, artists, and designers who wants to build a lifestyle and career full of creative mojo, passion, personal freedom and happiness.
If you are like me, you know there is enormous potential hidden below the surface of your life just waiting to be realized.
Now is the time to prepare for the new year and jump the roadblocks that stand between you and the life you are meant for.
The course begins December 7. and every day for nine days you will get a new lesson send straight to your inbox.
Can't wait to see you there!
To new beginnings, 
Christina Greve